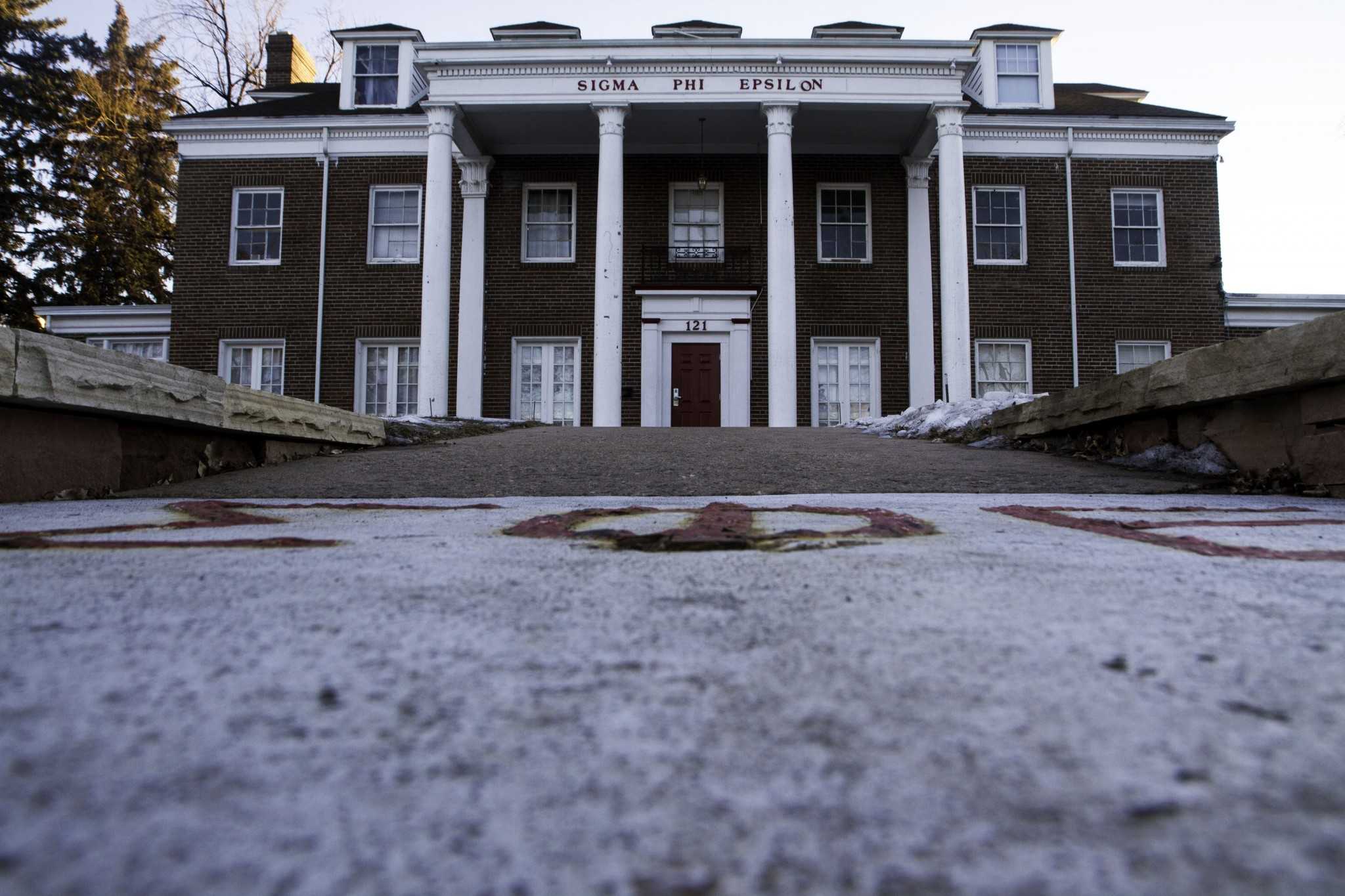 CSU might be saying goodbye to SigEp for the next four years.
The fraternity, known for its 100-year history on campus, large membership and iconic chapter house near the University Center for the Arts will close its doors beginning spring 2014 after its national headquarters voted to terminate the building's lease and required its residents to pack up their belongings and leave before the beginning of the school year. The decision was handed down in an email sent to members on Dec. 29, 2013 after receiving word on Dec. 23 that CSU had chosen to withdraw the official recognition status of the Colorado Gamma Sigma Phi Epsilon chapter, meaning the fraternity also cannot use campus resources, use the university's name, or participate in campus-sponsored activities.
The loss of recognition is punishment for violating the Student Code of Conduct five times over the course of the past two years. Members were found responsible for three alcohol violations, a violation of university rules and violations specific to student organizations, according to the email.
"We are aware that an incident occurred and are cooperating fully with the officials who are investigating," wrote SigEp President Quinn Booth in an email to the Collegian. "At this time we are working with the university and the national fraternity to determine the most appropriate next steps."
The fraternity will not be eligible again for university recognition until spring 2018. Members are currently appealing the decision.
"This is both embarrassing and damaging. Although we have discussed a culture change for some time now, the repeat offenses and a culture focused on alcohol consumption and blatant disrespect towards others is very apparent… " wrote SigEp national headquarters. " …Now more than ever, it is critical that each and every one of you act like gentlemen, keep your head up, and ensure that there is no further damage done to the organization for us to have any success in an appeal.  The conclusion of the appeal process could take a few weeks and the outcome is still very uncertain."
Added Craig Chesson, director of Conflict Resolution and Student Conduct Services in a Dec. 23 letter to SigEp members:
"You are seeing first hand that you are held accountable as a whole for the actions of each and every member. The situation is as serious as it gets, and disciplinary action was required."
Policy Beat Reporter Ellie Mulder can be reached at news@collegian.com.