Fort Collins Police to use 40 on-person cameras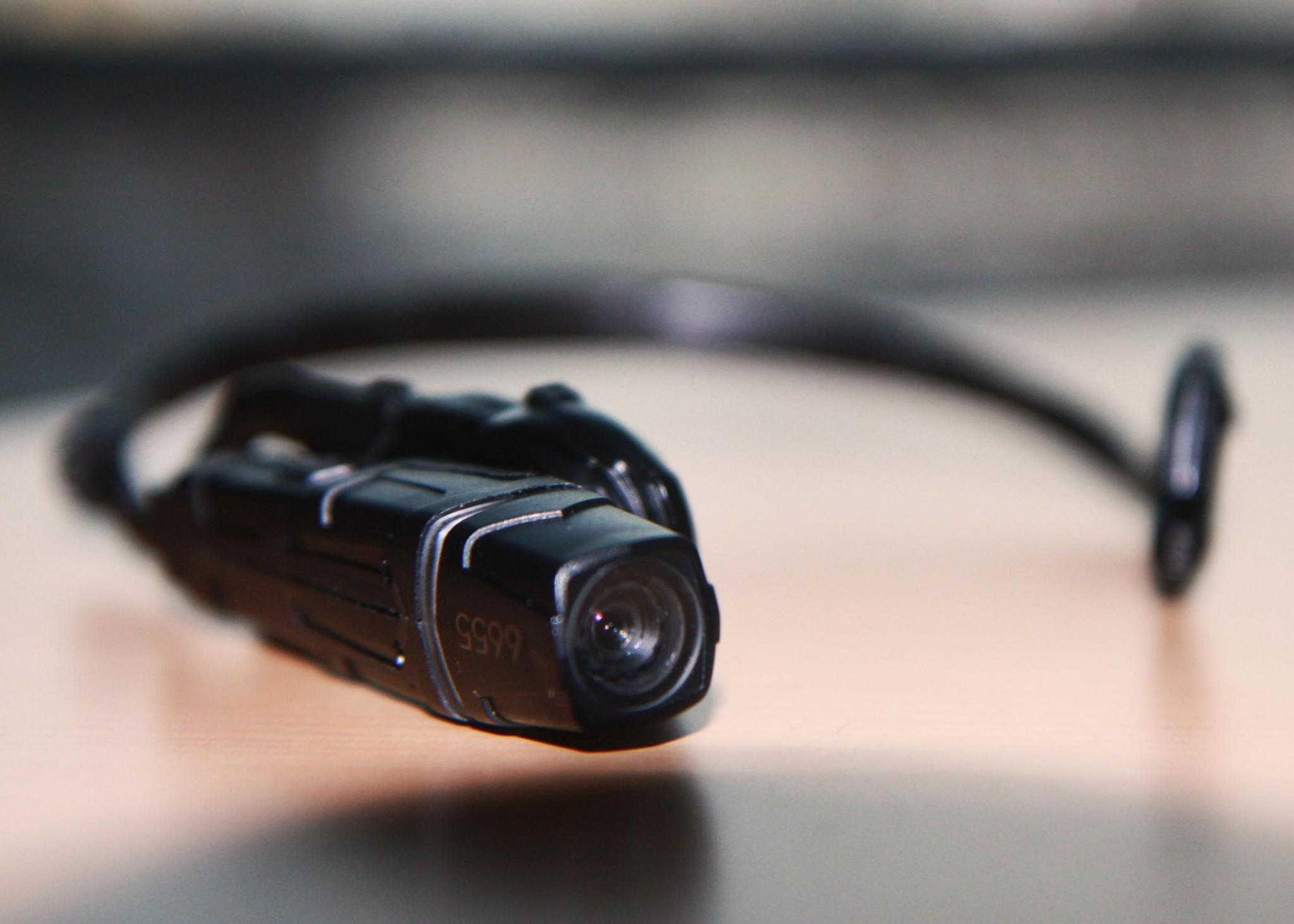 Smile, you're on police cameras.
With the implementation of 40 more point-of-view cameras, the Fort Collins Police Department will be tracking the interactions between officers and citizens in addition to the 20 point-of-view cameras already in use that are worn by the uniformed policemen.
The cameras are meant to increase accountability and help collect evidence for prosecution. Because of this, officers and citizens will be more likely to feel responsible for their actions, according to Fort Collins Police Captain Cory Christiansen.
"Once people realize they're being recorded, they act better," Christiansen said.
The new cameras will be put into operation by Jan. 2014. The first 20 cameras have been in use since Aug. 2012 and have mostly been used by foot patrol officers in the downtown areas.
The cameras called AXON Flex are made by the company Taser and can be mounted on Oakley Flak Jacket glasses, a collar, hat or helmet.
Officers will be required to turn the cameras on when they interact with citizens, including traffic stops or in direct confrontations with unruly people, said Prabha Unnithan, director of the Center for the Study of Crime and Justice at CSU, sees this as a good thing.
"As the saying goes, war is too important to be left to the generals, and I concur that crime is too important to be left to the officers," Unnithan said. "After all, police officers are the only people in our society that are allowed to kill."
With more information, however, comes more administration of that information. According to Unnithan, officials may see an overload of "boring videos," which would increase costs and add a layer of bureaucracy to police operations. However, Unnithan said it would take time to determine whether this will actually be a problem.
Cameras are not new to the Fort Collins police force. Dash cams have been used by Fort Collins police since 1992. According to Christiansen, the biggest benefit of the new cameras is their mobility given their placement on the officer.
"I assume that the cameras could have an effect on people who are intoxicated and out of control," said senior psychology major, Elizabeth Parker. "I know that the drunks in Old Town can create quite a scene sometimes. If they realize that their actions may become public it is possible that those people will act more respectfully."
Christiansen said the videos will not initially be released to the public, only after an appeal process is completed and approved will any video be released –– the main use being for defense and prosecution in court.
Collegian Reporter Daniel Sewell can be reached at news@collegian.com.