Late fall break leaves some CSU freshmen stressed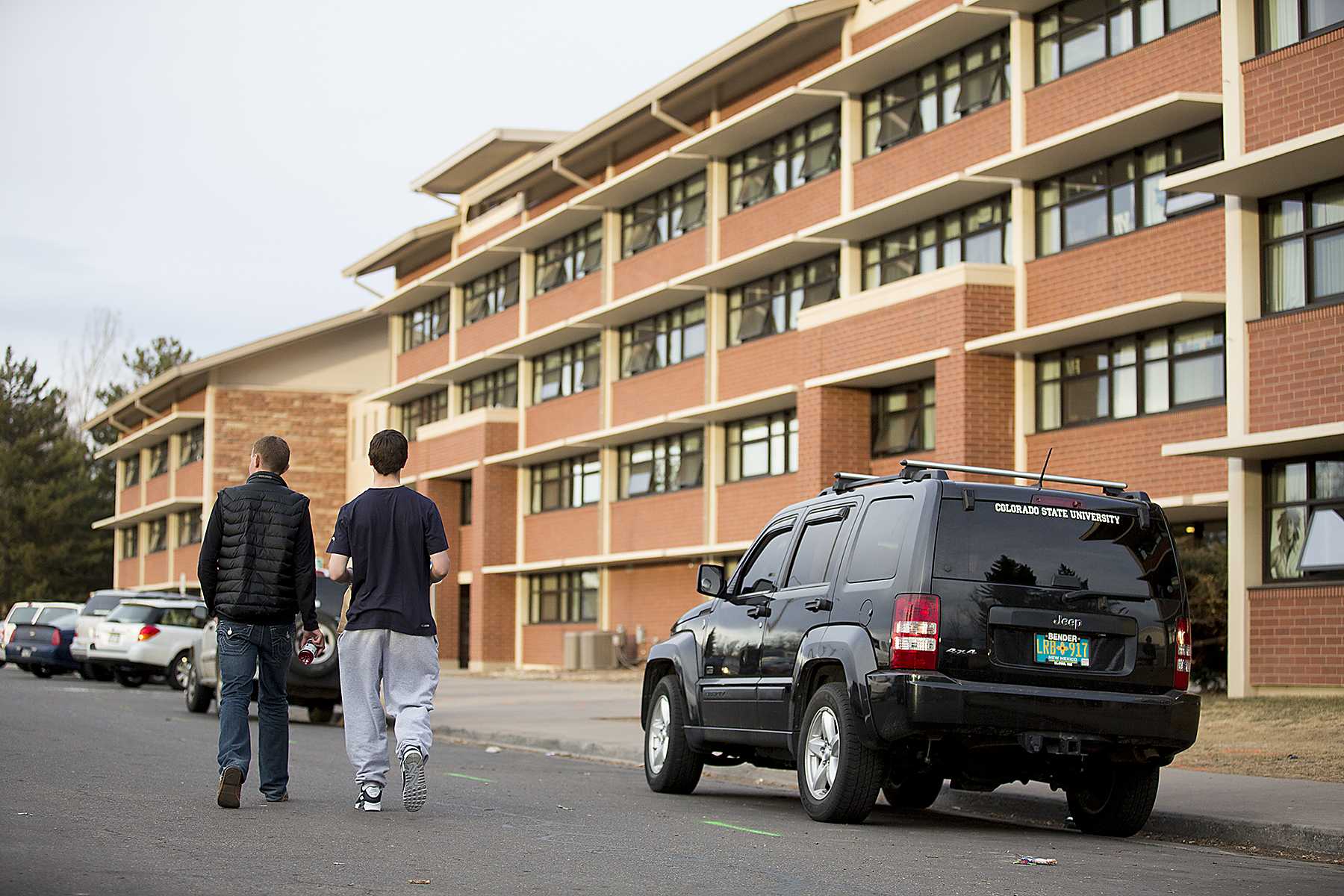 Editor's note: In a previous version of the following article, it was incorrectly stated that 2013-2014 is the first year all CSU dorms are closed to freshmen during Fall Break. In fact, students can stay in the residence halls over break – Braiden, Durward, Edwards, Newsom, Parmelee, and Westfall halls will remain open. Students in other halls had the option to register to stay on campus during break in one of the halls that is open. The Collegian regrets its error.
After about 12 weeks of university classes, CSU students are welcoming fall break. But for some, it's coming too late.
The fall and winter breaks occur almost in succession which makes the financial strain and a long commute home unnecessary for some students.
"You're supposed to tell people, 'It's your home,' and then you're saying, 'You can't stay here for the breaks,'" said Natalie Thompson, a resident assistant in Academic Village.
Three months of class without a break seems especially long and unmanageable to some freshmen who are unaccustomed to university life and its required workload.
An earlier fall break would be a much-needed relief for freshmen who have been suddenly thrown into a new, hyper-stressful environment, the RA said.
"That's the biggest scary factor for me, as an RA. Hearing people say, 'I haven't had a week without exams,'" Thompson said. "College is scary, when you first get there and you don't know what is going on… it can be the longest time you've been away from your house and your family."
Other Colorado universities such as the School of Mines, Colorado Mesa University and Adams State University have October breaks in addition to a shortened recess for Thanksgiving. This breaks up the fall term and allows students brief periods to rest.
Larry Chillson Jr., president of the Resident Hall Association, agrees that the first semester of college is likely the most difficult.
"I think the (first) fall semester is probably the most stressful of any of the semesters, barring maybe your final semester here," Chillson said. "You're adjusting to life without family, you're adjusting to a different type of course load … making new friends, finding organizations –– that first semester is just a lot of things rolled into one."
Kirsten Zimmerle, a freshman mechanical engineering major, said that the timing of returning from fall break makes the already-stressful first semester of college even more difficult.
"We have to come back (from fall break), remember everything, cram for two weeks and then take exams," Zimmerle said. "I just think that's a really awkward way to break up the semester."
Although Chillson is not sure that freshmen stress levels are correlated to a lack of a break, he does see an earlier break as being beneficial.
"I definitely think having a break in October or near the middle of fall would (be a) benefit, especially since now, coming into your first semester, you basically go from that weekend after your first week here when you get that extra day off … all the way to fall break," Chillson said. "It can be a bit overwhelming for students."
However Lauren Kapushian, a freshman biomedical engineering major, enjoys the week off regardless of its timing and does not like the idea of potentially sacrificing a week-long Thanksgiving break in favor of an earlier fall break.
"I really like having a full week at Thanksgiving," Kapushian said. "I feel like it's such a family-oriented time, so I just want more time with (my family)."
Collegian Reporter Ellie Mulder can be reached at news@collegian.com.