A peaceful Syria: Couple backpacks through a once stable country
The Syria painted in the news nowadays is a very different country from the one Stefani Gleave Zind and her husband Noah Zind remember.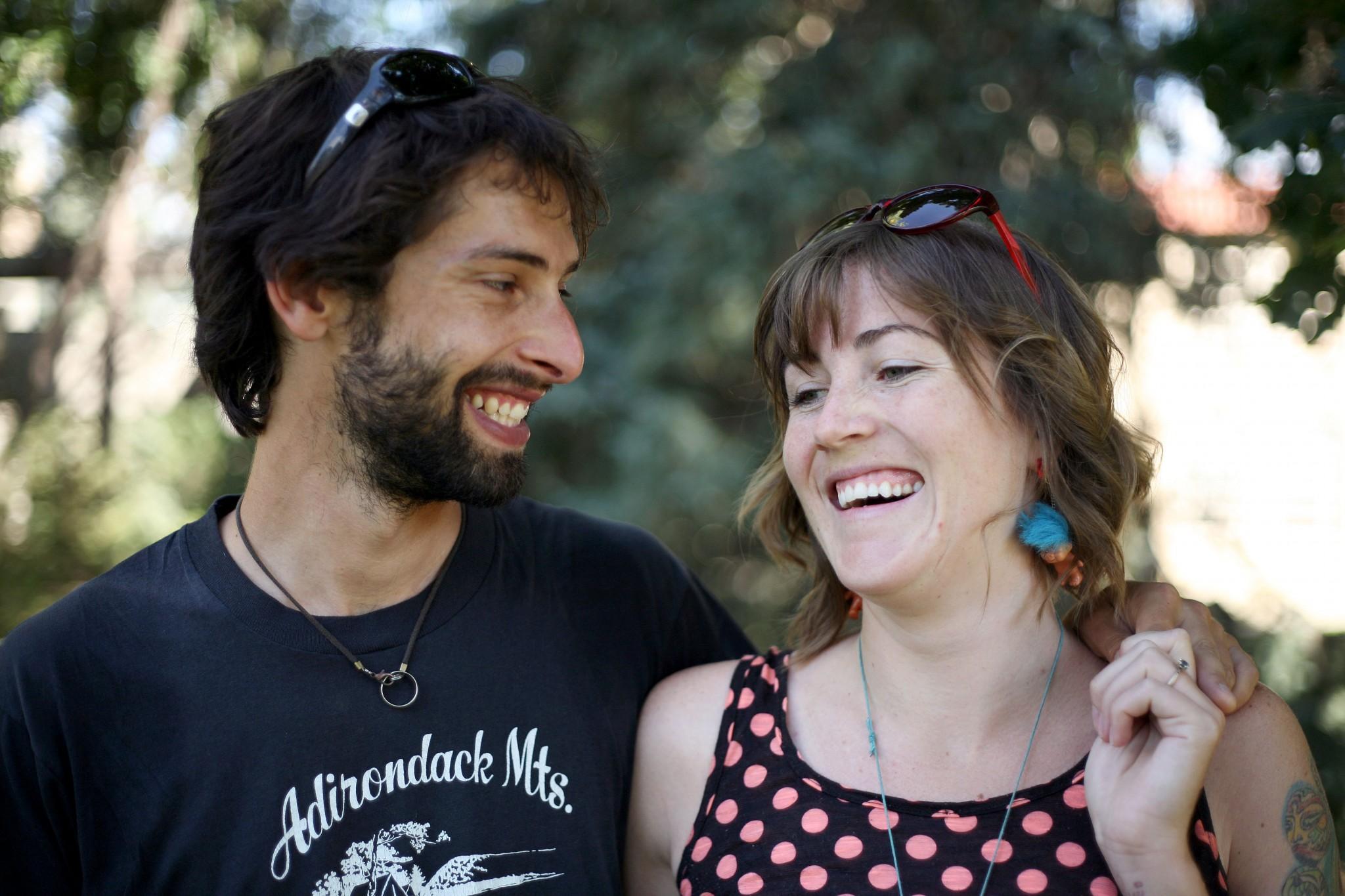 Four years ago, the young couple took a two and a half month backpacking trip across the Middle East. Their travels took them through Istanbul, Aleppo, Damascus, Jordan and Cairo. They are countries and cities the Zinds remembered to be warm and welcoming.
"A lot of what we saw won't ever be seen again," Stefani said. "It was peaceful and warm and welcoming — it was stable."
The trip was an idea brought up when the two were friends, driven by Noah's interest in his Lebanese and Persian heritage, and Stefani's genuine curiosity. Still pursuing her interest in other cultures, Stefani is now pursuing an international studies major at CSU.
"People thought it was so scary-sounding," Stefani, then 22-years-old, said.
But despite trepidation expressed by others, the two made the flight and began their trek through the countries.
Although Stefani dealt with the occasional discomfort as a woman, she said she never felt unsafe in the Middle East. Occasionally, the couple would lie and tell locals that, yes, they were a happily married couple, just to avoid the discomfort of explaining their relationship.
There were times when Noah — whose Persian and Lebanese heritage is reflected in his looks — would have men speaking Arabic to him for several minutes before they realized he didn't understand.
"Confusion was a huge part of the adventure," Stefani said.
There was a day when Stefani and Noah fearlessly boarded a felucca (an Egyptian sailboat used on the Nile). Their guides were two Nubian men, an ethnic group that is typically mistreated by other Egyptians.
The sailors, Muhammad and Muhammad enjoyed playing Bob Marley and Celine Dion for their guests. When the Muhammads jumped into the Nile for a swim, so did Stefani and Noah, much to the disgust of other travelers.
"The Muhammads were doing it, so we did it," Stefani said.
While many tourists and visitors had a more comfortable view from their cruise ships, the Zinds dabbled in the authenticity of these countries.
While in Turkey, Stefani made an effort to learn and become proficient in backgammon — one of the most ancient board games, played widely by men throughout the Middle East.
"We'd smoke hookah, play backgammon and drink tea," Stefani said. "Sometimes I won."
Sometimes men where shocked that Stefani wanted to play with them. At times it was unheard of, but she found a place for herself, adopting a game near-and-dear to their hearts.
Stefani also made a point to dress conservatively and respect the social norms. There were days when Stefani would wear an ankle-length skirt, but if the wind was blowing it and exposing her legs, she'd promptly return and change her clothes.
"I think the most provocative thing she wore was a T-shirt," Noah said.
The couple remembers a bizarre friend they made in Aleppo, a man who claimed it was illegal to talk to westerners, but still found ways to spend time with them.
Stefani recalled how the man would walk twenty feet in front of them to avoid being seen with foreigners, while actually leading them somewhere to talk or play backgammon.
"(The city) is busy, it's loud, it's smelly," Stefani said. Each city had its beauty and its flaws, but both Stefani and Noah agreed, there was a depth and a history to the culture that you don't get in the United States.
"They say Damascus (in Syria) is the longest inhabited city. You can still see the bullet holes in buildings," Noah said. "It was like taking a step back in time."
In each city, the call to prayer echoed through the streets five times a day.
"Amidst all the craziness of the city, people would just stop and take the time (to pray)," Stefani said.
The busy, smelly, loud cities of Aleppo and Damascus that Noah and Stefani remember seem to be absent from the news. They are memories that are not reflected in current photos and videos.
"There are pictures of Damascus where the city is just empty. Where are all the people?" Stefani wonders.
These simple, peaceful memories are now marred by concern.
"I wonder where those people are now. I wonder if the (things we saw) are still there," Noah said. "People there aren't that different from us. They have hopes and wishes and needs. It's easy for us to forget."
The Middle East that Stefani and Noah Zind remember is a welcoming place. A place where strangers brought them into their homes, fed them and took them on day trips to the Dead Sea. It is a place where the most distant of relatives dropped everything to deliver an enormous bouquet of flowers as a thank you.
"Over here, the Middle East sounds so violent. But, they take care of each other," Noah said. "It's easy for us, here, to take for granted the stability and how easy it is to live."
"I'm glad we did it when we did," Stefani said. "Who knows when people can go back to places like Syria."
Collegian Senior Reporter Mariah Wenzel can be reached at news@collegian.com