Run, Fort Collins, Run: Spring and summer Colorado marathons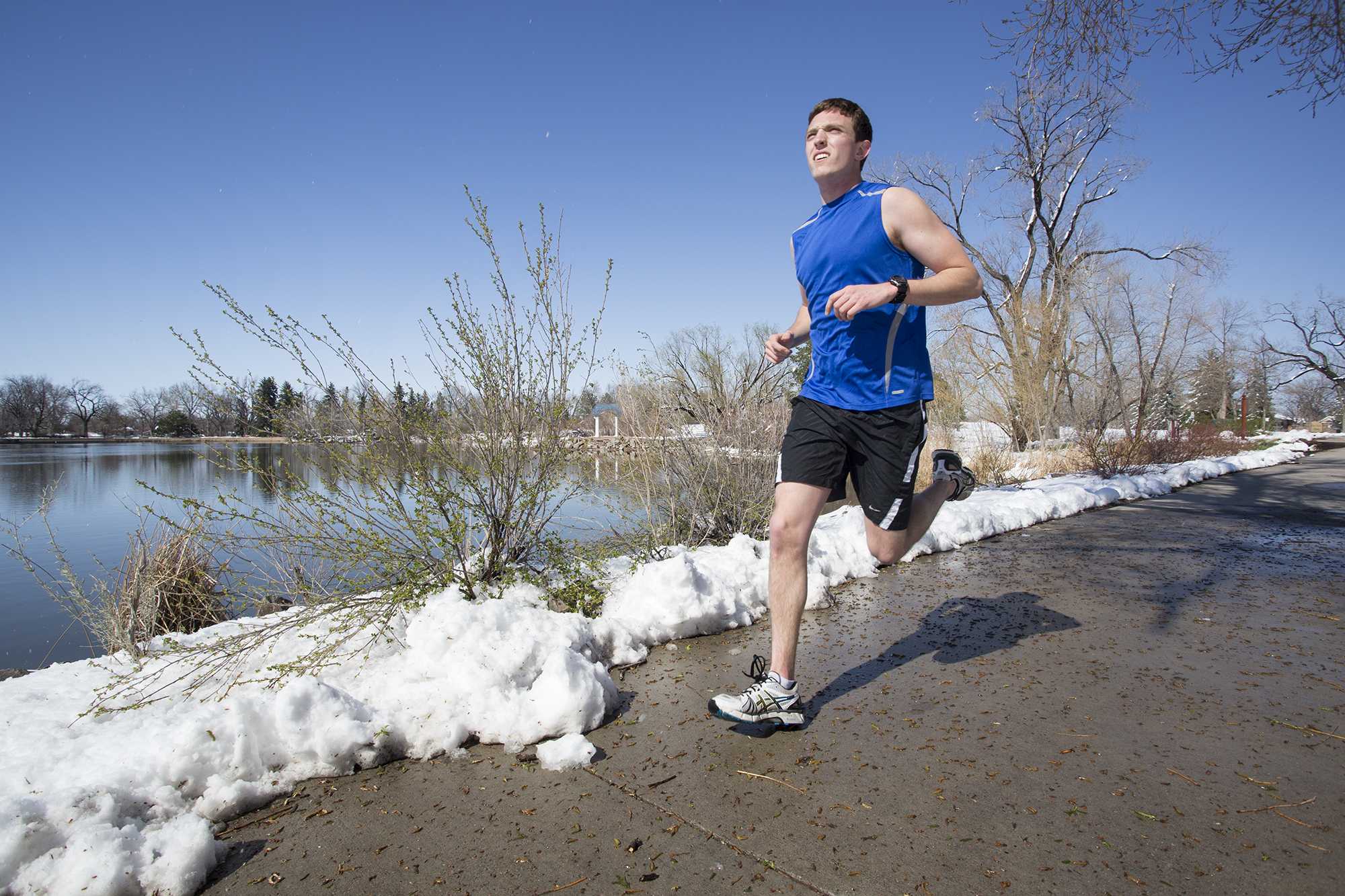 Finally, it's spring in Colorado. It's time to emerge from our dark houses and live the Colorado way of life — and it's also time to put on your running shoes.
With many races already planned out and fully registered, it's running season here in Colorado. From mud runs to charity benefits, runners can find whatever style race they prefer for this spring.
May 4, CSU hosts the 20th annual Cinco Cinco 5K run. This event began to honor the death of CSU Ombudsman Gil Gutierrez, who was killed by a drunk driver while out running. Proceeds go towards the funding of scholarships that were "near and dear to his heart," according to organizer Kelly Kimple. CSU students can apply for all of the scholarship funds the race benefits.
"It is a low-key, fun race," Kimple said. "Come out and run!"
The Cherry Creek Sneak offers length varieties — 10 miles, 5 miles, a 5K or a 1.5-mile sprint. Proceeds go to the Food Bank of the Rockies and registration is $40 to $55, depending on the distance.
The adventurous at heart can participate in Denver's Graffiti Run on May 4. Runners are showered with non-toxic, multi colored powder when they pass through specific zones. The event goes through Elitch Gardens and costs $50 to register. Proceeds go to Water for People, which promotes clean and accessible water for individuals across the globe.
To honor those hurt and killed at Columbine High School, the 8th Annual Run for Remembrance 5K is May 4. The event is near the high school in Littleton and costs $25 for registration.
Finals studying getting you down? Try the CSU Undie Run on May 10. Runners strip down to the bare essentials and swarm campus in a semi-nude flood. The shucked clothing is donated to local clothing drives, so don't wear anything you might want back.
"Absolutely run. You can't leave CSU without doing the Undie Run at least once," said senior Sam Coutts, a horticulture and landscape architecture major. Last year, Coutts donned a memorable green man-thong for his run around the campus.
The event is free — and sure to be shocking.
The Rugged Maniac 5K Obstacle Course May 11 in Denver promises mud and a good time, with slides, tunnels and wall climbs along the way. The mud run is $78 of green for a whole lot of caked on dirt.
The ever-growing 10K BolderBOULDER May 27 — Memorial Day — features professional and olympic runners from around the country and is open to the less serious as well. Registration is $50 to $68, depending on the package.
Lace those shoes tightly. The season has begun.
Collegian Writer Mariah Wenzel can be reached at letters@collegian.com