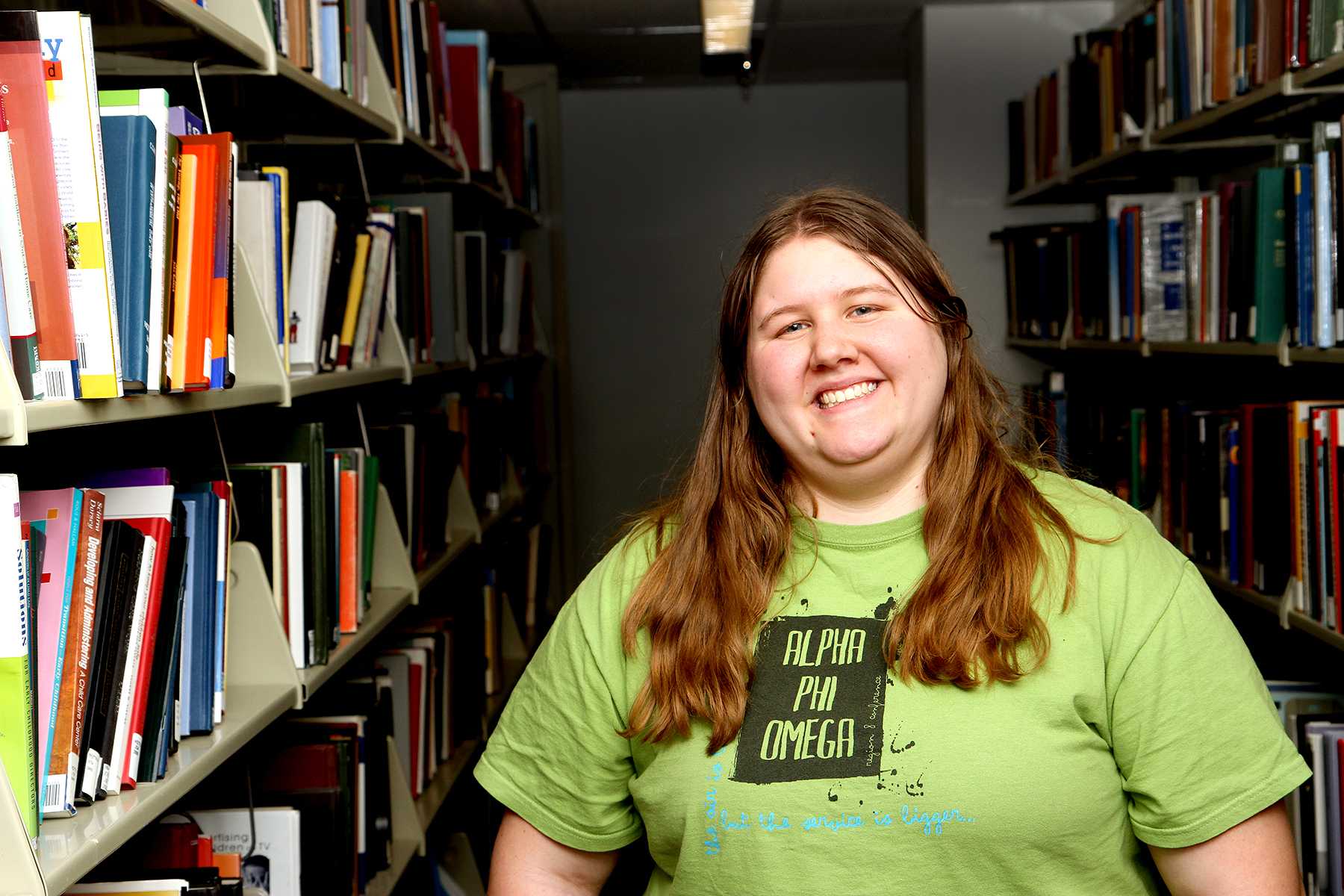 And now, a word of advice from Diane Burton, honors program assistant director.
"You always need two more weeks in life, no matter what it is."
With hardly two weeks left of classes, 169 honors students are racing to finish their required thesis to graduate, on a topic of either their major or an outside topic.
The process of writing the thesis includes taking Honors 399, a pre-thesis class which is a planning and seminar course that prepares students for Honors 499, the actual thesis class.
In the fall semester, 70 percent of students finish their project, according to Burton, because they have another semester left to take an incomplete and continue working on it, but in the spring semester with most students on track to graduate, 85 to 90 percent of students finish their projects.
Senior biomedical science and psychology double major Sam Leonard is writing his thesis around brain waves and music cognition.
His thesis titled "EEG pattern classification of music features and song recognition without identification" focuses on electrical activity in the brain featuring tones and rhythm.
"The pilot study investigated whether or not full song clips could be differentiated on whether they were encoded based on rhythm features or tonal features," Leonard wrote in the abstract of his thesis.
Leonard wanted to incorporate two things he is especially passionate about into one research project.
"I've been doing brain research since I was a freshman and music is a big part of my life," Leonard said.
Leonard started his project last semester, but still felt time was of the essence this semester.
"I didn't know how long it would take, and I had no way of knowing that because the project is built for experience and gives you a taste of grad school," Leonard said.
In the next week, Leonard will get back his findings on determining if the brain can predict patterns in tone and rhythm beyond just chance.
"My thesis is a pretty traditional research thesis you would see a grad student doing," Leonard said. "But the CSU Honors Thesis program is pretty broad on what topics you can do."
Adara Schweikart, senior English major, decided to develop a board game on women's history from 1800 for her thesis.
The game is modeled after a mix of Candy Land and Trivial Pursuit, and aims to face historical women's issues as well as self-esteem in high school girls.
"I'm interested in being a high school counselor and low self esteem in girls is an issue I would have to deal with, and this is an educational tool to deal with that," Schweikart said.
According to Schweikart, the process of creating her thesis was a challenging feat considering the project of developing a game and making it as accessible as possible.
"I only spent this semester on it, I know a lot of people spend more time but my original thesis advisor got really busy so I had to find a new one really last minute," Schweikart said. "The biggest challenge was finding time to work on it with other classwork."
When Schweikart had to change advisors it became difficult to meet deadlines she had made for herself, but still found benefit from the project.
"I learned what I wanted to get from the future; I'm an English major and going into counseling isn't really a step you would see," Schweikart said. "But in high school I know my counselors could have done a lot more, so I was partially inspired by that."
Both Leonard and Schweikart recommend starting earlier for those soon to face the senior honors thesis.
"People tell you about your thesis — make sure you have enough time, life gets in the way. You have the warnings, but it's different to actually do it yourself," Schweikart said.
"This project allows them to give back to the university community and helps them to get into grad school because they have something they can show to a grad committee that's been worked on by a faculty member and that's  been reviewed and approved," Burton said.
"It has a lot of benefits, but just basically a chance to do something about what (students) are passionate about and interested in, and maybe that course that CSU didn't teach but they feel really excited about," Burton said.
 Student Life Beat and Entertainment Reporter Bailey Constas (@BaileyLiza) can be reached at news@collegian.com.