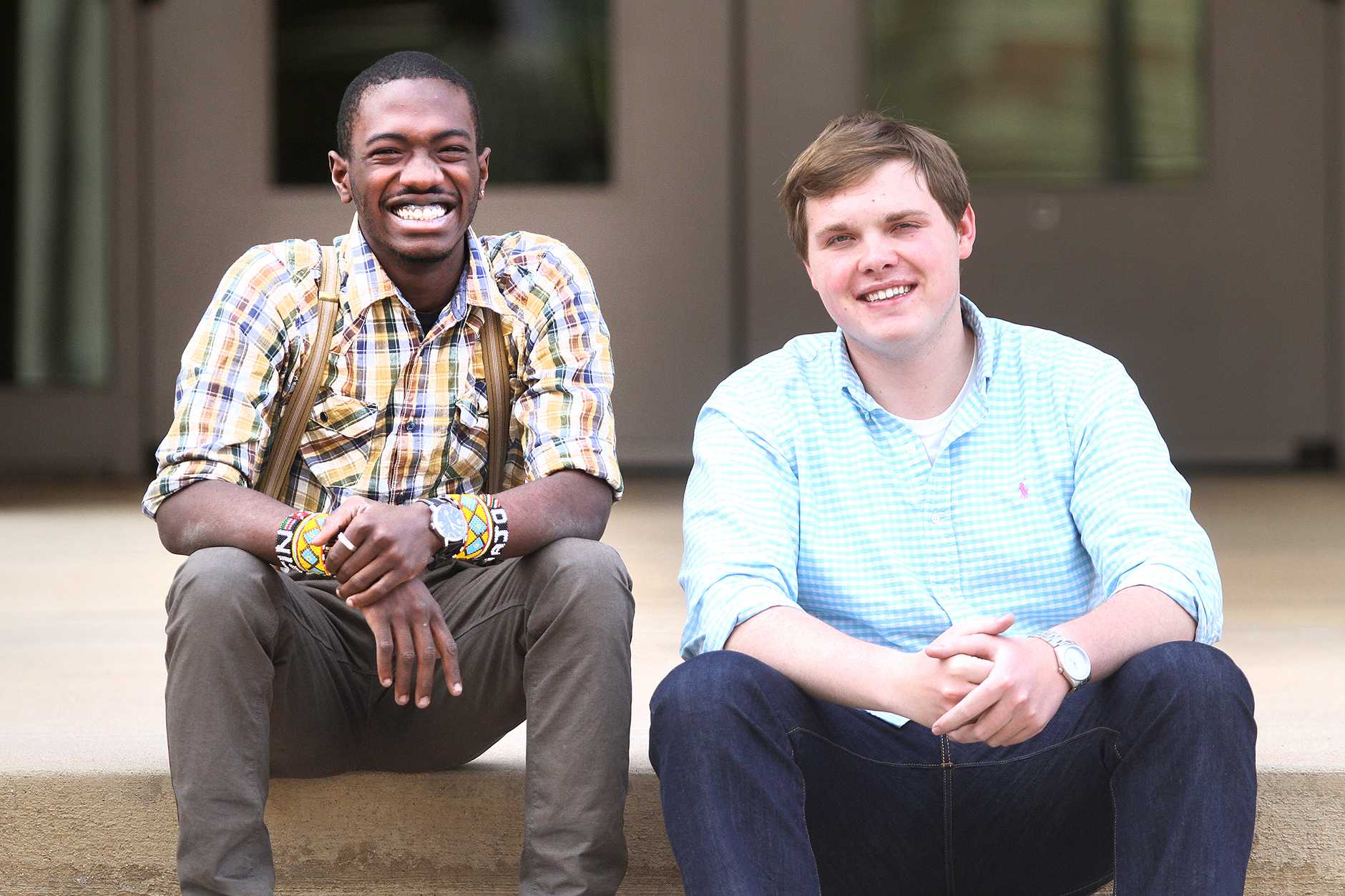 With only 20 percent of the student body voting in this year's ASCSU election, CSU's 2013-14 Student Body President Nigel Daniels said he hopes to redefine the way students view ASCSU.
The Daniels-Olson administration began this process by sending out an email to the entire student body asking if they would like to be involved in student government — an email that, according to Daniels, warranted successful results.
"There's a huge representation of new faces and new people to the organization and I think that, in collaboration with the committed, dedicated students that remain, it's going to set up a brighter future so I'm very excited to get to work and see where the vision can go," Daniels said.
Once student government hires new people, Daniels said the next step will be reaching out to the rest of campus.
"We want that entire collective communication to happen. We want to collect a student voice about what's most important to students," Daniels said. "At the end of the day, nothing can happen out of ASCSU that is not supported by the student body. I think that's crucial."
While Daniels has high hopes for connecting with students, he said he is aware that it will take work and that his administration will have to be a more visible presence on campus to show an obvious effort and prove to students that ASCSU is changing.
"I think that's going to come from students seeing what ASCSU does," Daniels said. "Being visible, being present, being out there — that's where the excitement comes from for me."
In his fourth year at CSU, senior biology major Cole Nelson said he still doesn't know anything about ASCSU.
"You're so used to the people on the plaza, but you just kind of stick your headphones in and keep your head down," Nelson said.
Nelson added that it'd be tough to sell him on student government since, in his opinion, they don't have much control over things that will affect him — like construction of the on-campus stadium or the library study cube.
"I'm here to get my degree and get out of here," Nelson said.
Nelson said it would help him be more invested in student government if ASCSU had more impact on things he's invested in.
According to Vice President Andrew Olson, the incoming administration hopes to make more of an impact on students by focusing on their day-to-day experience. One idea is to use a Ram Cart in the library during finals.
"That way we can have those snacks and that nourishment during finals without going too far from studying," Olson said. "We're working on those things that will positively affect student's day-to-day."
In an attempt to stay in touch with the student body, Daniels is planning for each department in his administration to come up with their own goals. That way, as he envisions it, his administration will remain better connected with the needs of the student body and what they would like to see from their student government.
It will be up to Daniels, Olson and their executive directors to decide upon the administration's overall vision and then those executive directors will relay that vision to each department they oversee.
Daniels said he hopes his administration can help mend the disconnect between the student body and student government. According to Daniels, real change can happen after students feel like they want to be involved and want to engage, rather than running from their representatives, with their earphones plugged in and their head down.
"I think it's important for people to have vision within whatever they're doing and I think it's important for everyone to be involved in that conversation about what the next step is," Daniels said. "We want to have a discussion about setting those goals for next year."
Senior Reporter Kate Simmons can be reached at news@collegian.com.