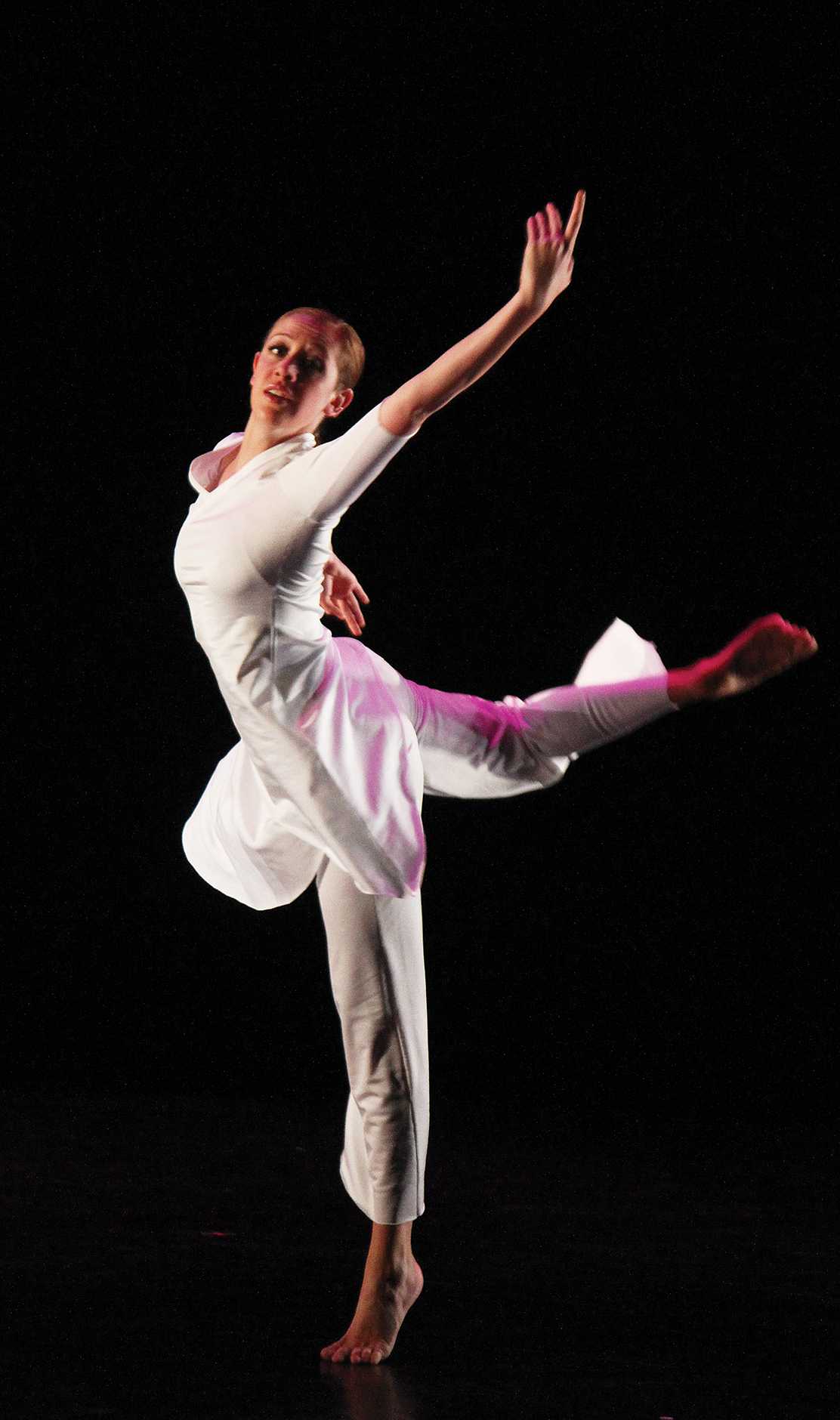 For Jane Slusarski-Harris, director of dance at CSU, dance is just as important as any other academic discipline and should be offered as a distinct course in public school curriculum.
Right now, without an endorsement for dance in Colorado, that is not possible.
"If you have a teacher licensure or teaching license in art education, you can go and teach art," Slusarski-Harris said. "There's no such thing in dance."
Slusarski-Harris said Colorado does have dance standards in place, just like every other discipline taught in the public school system, "but there's no one in the state of Colorado that can get a teaching license in dance because there's no endorsement in dance."
That is something Slusarski-Harris and a committee, consisting of educators from the University of Northern Colorado, the University of Colorado and the Denver public school system, hope to change.
"What we're trying to do is make sure that all children and teenagers have that opportunity to study dance in the schools or have some access to it, some exposure to it," Slusarski-Harris said.
In the past, any exposure to dance that students received in the public school system has mostly come in physical education classes, Slusarski-Harris said. She estimates that it was in the mid-1980s that dance moved out of physical education and into the performing fine arts, perhaps because dance teachers were tired of being considered "physical educators," she said.
"Yes, they're physically educating their students but there are also other components to it; there's the artistic creative component to it (and) expressive component," Slusarski-Harris said.
While dance majors in Colorado may not have a path in place to teach dance in the public school system, many have become — and will become — dance teachers in private studios, Slusarski-Harris said.
The goal of the committee is to convince the state board of education that dance should be a part of the curriculum for grades K-12, and dance education degrees should be available to college students who wish to one day teach in the public school system.
Bailey Ostdiek, a junior dance major at CSU, has been part of the efforts to gather information to present to the state Board of Education. She surveyed 25 dance majors and one non-dance major asking if the students planned on teaching dance after graduation. Each of them indicated that they did. Next she asked if these same students would be interested in adding a degree in dance education if they were given the option. All but one of the dance majors said yes.
Ostdiek said the survey is ongoing, as she hopes to survey more students.
"Obviously (adding a dance education degree at CSU) is not going to affect me because I'll be graduating next year, but I really would like the option to maybe come back because teaching is a huge part of a dancer's life," Ostdiek said.
In July, the committee will have a chance to plead their case in front of the board with a PowerPoint presentation, said Judi Hofmeister, director of the performing arts department at Douglas County High School and one of the members who helped re-write the dance standards for Colorado in 2009. Hofmeister said there is not a clear indication for when the final decision will be made.
"We have no idea after July, after that meeting, just how long it will take for them to say 'yay' or 'nay,' " she said.
But Slusarski-Harris said she is hopeful that a decision will be made by August. If the dance endorsement is granted, more work will need to be done in order to develop programs that enable college students to get a teaching license in dance, Slusarski-Harris said. She estimates that it would take about a year to develop the programs, and that CSU is ahead of the game with the three different pedagogy programs already in place at the university.
"I'm very positive about it, and I just think that it takes time for these things to happen," Slusarski-Harris said. "What we're trying to do is just make sure that, you know, whoever graduates from CSU with a dance degree, a B.A. in dance, knows what they're doing… so they do a good job and perpetuate best practices in teaching all populations and in respecting the discipline and the art form."
Collegian Writer Katie O'Keefe can be reached at news@collegian.com.