ASCSU hosts Inauguration Ball Friday evening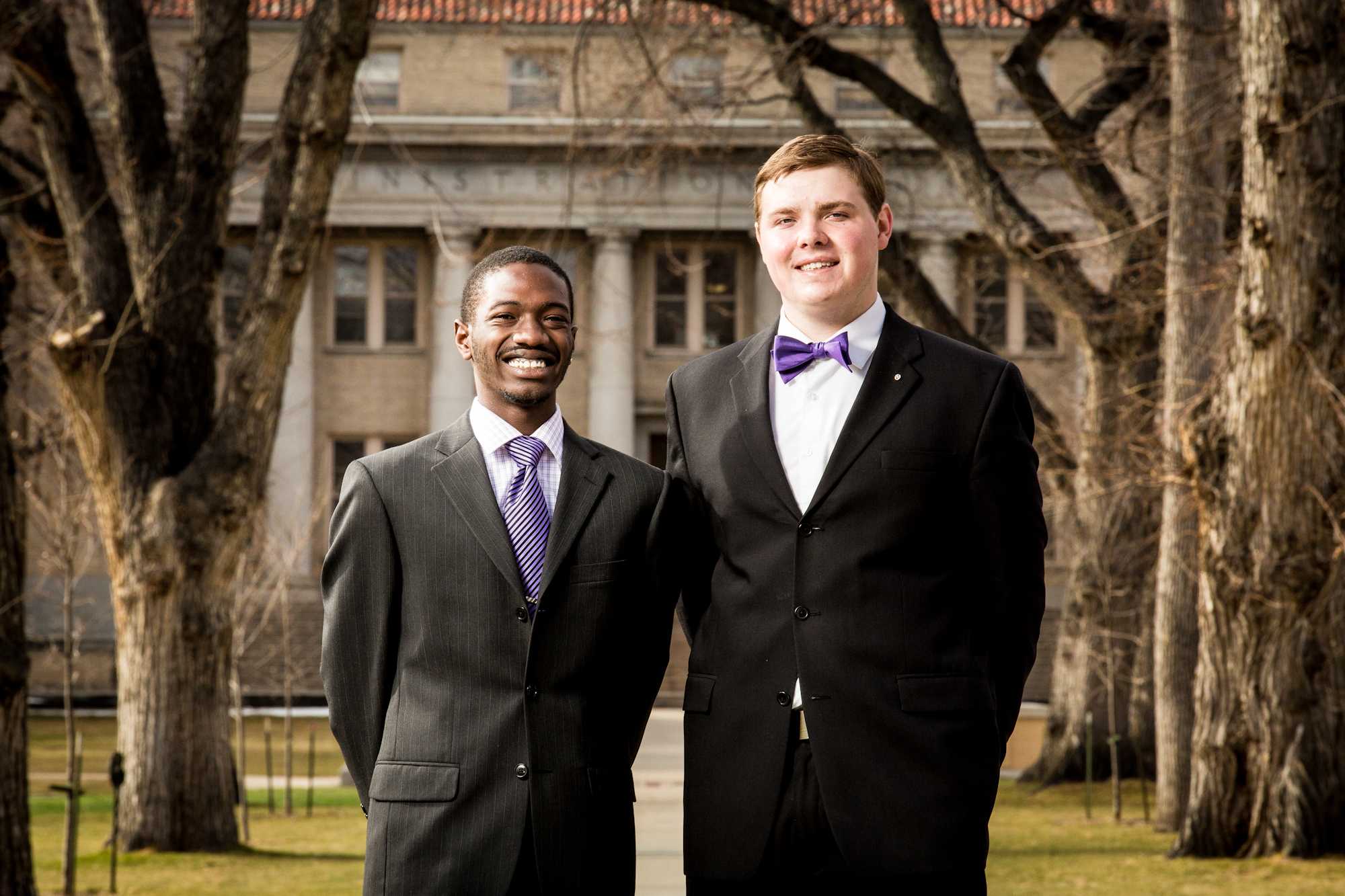 Correction: In an earlier version of this story, it was incorrectly reported that the Associated Students of CSU Inauguration Ball will take place Wednesday. In fact, it will actually take place Friday evening. The Collegian regrets its error.
Come one, come all! ASCSU is having a ball!
No promises that there will be any glass slippers lost on a staircase, but with the theme being a casino, according to elected Vice President Andrew Olson, maybe there will be some lost poker chips.
Associated Students of Colorado State University is holding the annual Inauguration Ball, or I-Ball, Friday evening. The event is an after party to the actual inauguration and legalities, such as oath taking, that will take place in a Senate meeting prior to the ball, according to Nigel Daniels, elected President.
"The I-Ball is a celebration for both administrations to come together and celebrate the accompliments and the journey that has been fought for up to this point," Daniels said.
Olson referred to the I-Ball as "a passing of the torch sort of ritual" where he said the current administration hands off ASCSU to Daniels, Olson and their cabinet members.
Current ASCSU President, Regina Martel, said she is looking forward to the I-Ball and she thinks it will be fun.
"It is just kind of an appreciation that we have for the last administration and the coming administration," Martel said. "Overall its just the annual tradition we have."
Olson said there will be food and activities there, with games for everyone. He also said that many people bring dates.
"It's a good time to familiarize ourselves and get to know each other in a more casual environment," Olson said.
Daniels said he is looking forward to the exciting week as well as the I-Ball.
"It's going to be very exciting and I'm looking forward to joining my peers to celebrate what will come ahead," Daniels said.
Olson agrees that he is excited for the celebration.
"I am absolutely excited for the I-Ball. It's a good experience," Olson said. "For us it's the passing of the torch, so I feel really good about it."
Senior Reporter Corrie Sahling can be reached at news@collegian.com.