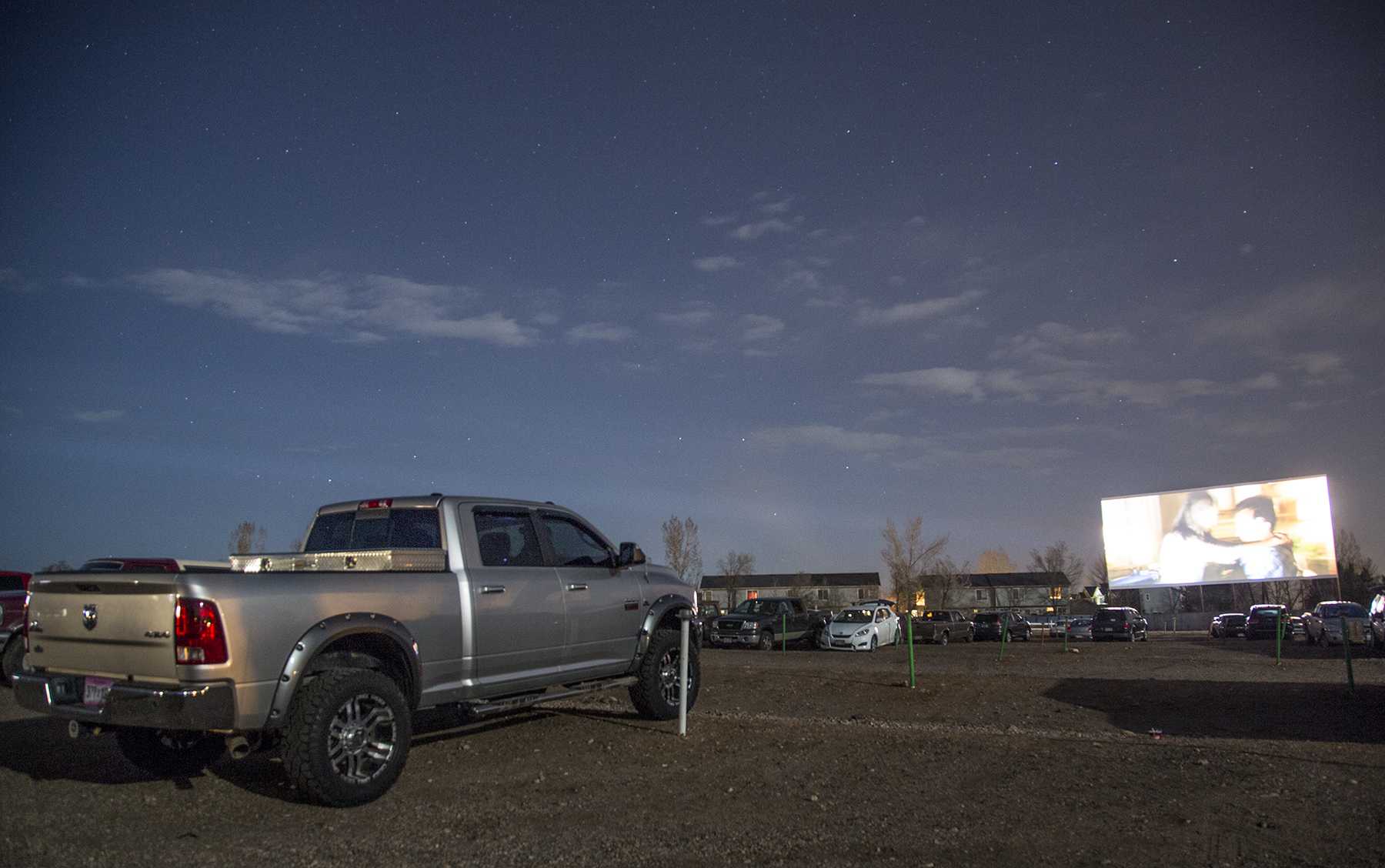 The Holiday Twin, a local drive-in movie theater, was traded by its first owner for an airplane.
Today, Wes Webb and his wife, Stephanie, own and operate the theater in the late spring and summer for Fort Collins residents to enjoy.
"Wes purchased the theater from a gentleman in 1979," Stephanie said. "He bought and sold airplanes on the side (at the time) when he found out about the theater in Fort Collins. The part of the payment for the theater was an airplane (that Wes was selling)."
In 1979, Wes decided that he didn't want to work for a mortgage company anymore and decided to be his own owner — by buying real estate and opening drive-ins.
"In 1979, drive-ins were still popular, though not as much as today or in their hey-day," Stephanie said. "There were a few others that were going out of business because they were playing old movies that were made for drive-ins."
In order to get ahead of the competition of other drive-ins, as well as compete against indoor theaters, the Webbs had to come up with a plan to set the Holiday Twin ahead of the rest.
According to Stephanie, in the early 1980s, Wes had become known as a rock star of the drive-in theater circuit, and he used that status to make connections in Paramount Pictures.
"Wes was instrumental," Stephanie said. "He told his connections at Paramount that we had no first-run movies, and we wanted to play them in our theater in order to compete with the indoor theaters."
By getting a first-run movie, a film that is brand new to theaters, the Holiday Twin would build a unique name for their theater.
According to Ken Manning, professor of marketing at CSU, having a business that gives an exclusive product can be successful for a business.
"In some instances the key is being unique, and if not small, at least not too big or costly. A key ingredient of many business strategies is to positively differentiate the product/service from the competition by offering something unique that will be highly appealing to some segment of consumers," Manning said. "A unique and appealing business can offer something of value that people can't obtain elsewhere. While consumers are able to see a movie in a theater, at home or elsewhere via Netflix, etc., a drive-in theater has become increasingly unique, as other drive-ins have gone out of business."
The Holiday Twin was able to get permission from Paramount to play Top Gun in 1982. It was the first time in years that a drive-in was playing a first-run movie.
"The Holiday Twin, in 1982, out-grossed all movie theaters in Fort Collins with Top Gun," Stephanie said. "It set the precedent that a drive-in can play a first time movie and be successful."
According to Stephanie, drive-in owners only run the business anymore because they love it. With drive-in land being so valuable to large companies like shopping centers and car dealerships, many owners end up selling the land for millions of dollars — much more profit than they would make by keeping the drive-in open.
"We wanted to keep (our) last theater in the family," Stephanie said. "Wes is now 82 years old, but we wanted to keep the drive-in. We have invested into digital projectors (to keep up with the modern age). We will continue the drive-in if people continue to support it."
Because the theater is a seasonal operation, the Webb family doesn't usually open until the middle of April, running until Labor Day weekend in September. But because Stephanie wants to become comfortable with the new digital projector before the blockbuster premiere of Iron Man 3. They opened on March 30 this year.
This year, the Holiday Twin is also implementing a new promotion: Retro Night on Tuesday evenings. They are hoping to play movies like Ghostbusters, The Sandlot and many older films at discounted ticket prices.
"We really hope the kids come out and enjoy it," Stephanie said. "We really want feedback from students (at CSU) about what they would want to see playing."
To stay in business now days, the Webbs still need to make connections with film companies to find out what large movies are going to be premiered, but they have to pay a percentage of their profits to the company.
"We try not to pay too much in order to keep in business," Stephanie said. "We have to find a decent deal so if they work with that, then we play those movies, but because of that we rely heavily on our gourmet snack bar."
Despite the financial difficulties, Stephanie loves operating the theater.
"Just the people and getting to meet them and see them enjoy themselves is great," Stephanie said. "Seeing families with the kids and see tail-gates and trunks popped (is my favorite part)."
"We have a safe environment to come out to, so as a parent, they can know that their kids are safe within our walls and it's a nice thing to have in our community," added Stephanie.
For CSU grad Glen Pfeiffer, the theater brings the ultimate movie experience.
"I dislike going to the regular theater — rude people, overpriced tickets, overpriced food. The drive-in solves all of that, and adds the old-timey feel to boot," Pfeiffer said. "Going to see a movie on the big screen is supposed to be an experience, but to go see something at the Carmike or the Metrolux to me feels like I am being herded through a screening. The drive-in brings back the proper experience — that has to be the best part."
To the Webb family, the community around the theater is splendid for them and their business.
"We really appreciate the Fort Collins community," Stephanie said. "We feel very supported and we get a lot of positive feedback. We are grateful to be here and enjoy it. It's been 35 years and we plan to stay."
For more information about the drive-in, show times or to give feedback for any events, find the Holiday Twin on Twitter or Facebook, send an email to holidaytwin@hotmail.com, or visit their blog "Adventures of a snackbarqueen" at holidaytwindrivein.com.
Collegian Reporter Taylor Pettaway can be reached at news@collegian.com.