ASCSU's Martel and Eden reflect on accomplishments during term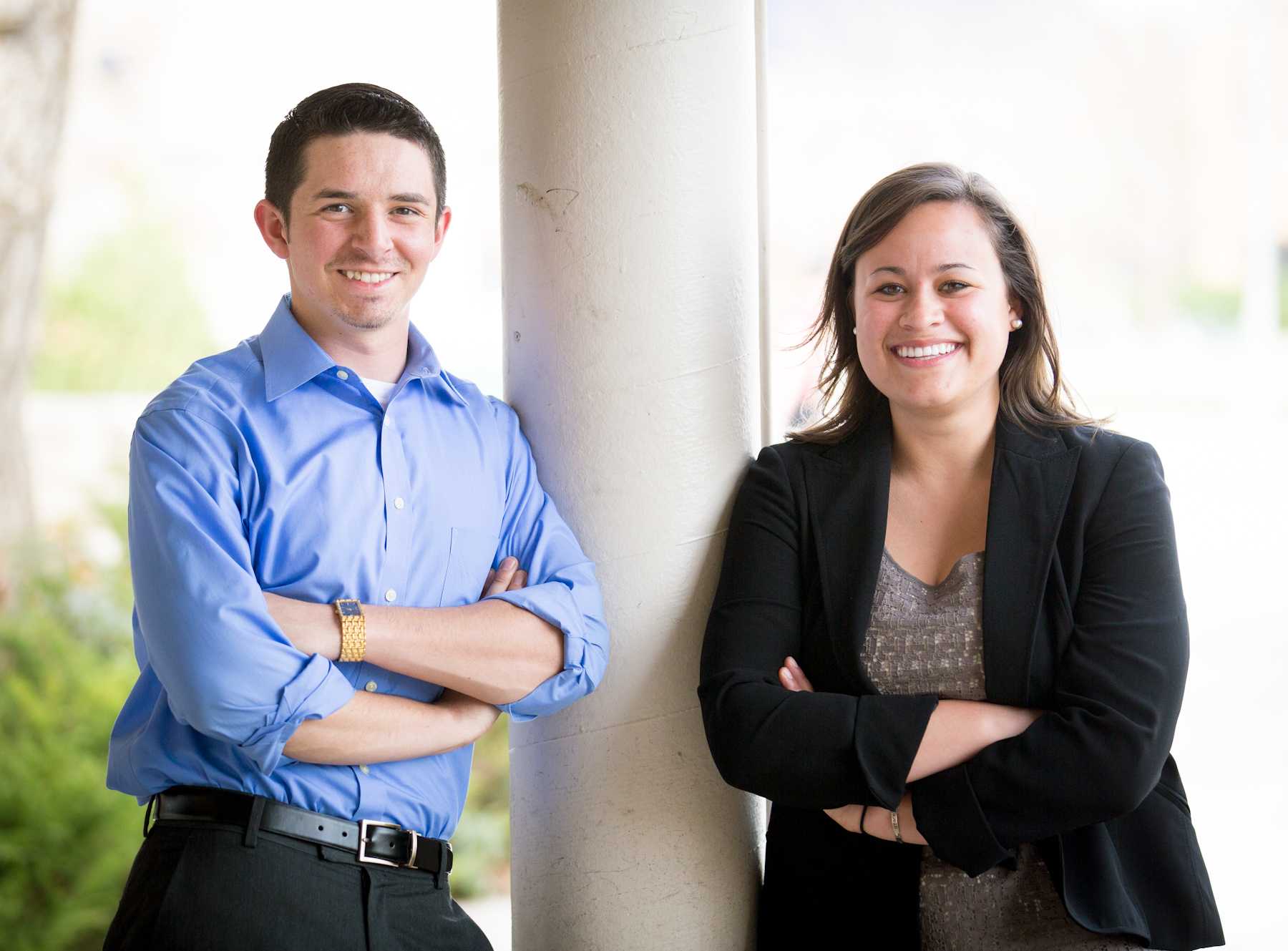 Associated Students of CSU President Regina Martel and Vice President Joe Eden are getting ready to finish their term of office this semester. The year brought many undertakings for the two, with issues like RamRide and ASCSU Senate membership taking center stage.
Martel believes her and those working for ASCSU did an adequate job facing the issues of the year, even though not everything promised in their campaign came to fruition.
"I think there are some things we could have done better. But I think that the folks that we have working at ASCSU did a really stellar job," Martel said.
The outgoing student body president said she was proudest of her work with RamRide and establishing a more robust safe ride program. However, the amount of time spent improving RamRide came as a surprise to her. Many different additions are now a part of the program, like an advisory board, new hourly wages for staff and more funding for the program.
Freshman, Nick Millisor volunteered for RamRide this semester and said that the experience was fun and enjoyable, however Millisor also said that he thinks ASCSU should do more outreach to students.
"I only heard about ASCSU, the first week of school," Millisor said, adding that, besides RamRide, he was not aware of any of the other programs ASCSU provides.
Martel said the prominence placed on RamRide meant she had less time to work on other campaign promises, like online test files. The documents will be an online database of tests from the 1990s to the present that students can access and use for studying. For now, it is a program that is still being worked on. Martel said that, realistically, it probably wouldn't be finished by the end of this semester.
"I did not realize the time commitment that putting the test files online would be," Martel said.
Eden faced different issues. Finding consistent members for ASCSU Senate was the greatest challenge, he said.
"When we came in, I don't think Senate had a solid foundation," Eden said. "We were really struggling to get membership to make sure as many students were represented as possible."
Finding members, retaining them and making sure they were quality representatives became Eden's mission.
Eden said finding senators was a challenge because the incentive to join ASCSU was very low.
"(Senate) is a great opportunity and a great thing to put on your resume and it really can strengthen leadership capabilities, but it is hard to get students who are already involved in so many things to commit," Eden said.
At the beginning of the year, Eden said Senate only had 14 to 16 senators. Now, this number has reached above 30 and is close to the maximum amount. Eden said Senate is at a much more stable place now and will have more senators coming back for next semester.
Both student government officials described their time in office as a learning experience. Martel said that earning the trust of others was pivotal to following through on big ideas, while Eden explained that learning from other people made him more capable to manage conflicts and understand differing perspectives.
The student body president is unsure of her plans after the spring 2013 semester. She may continue in higher education or start working in government. Regardless, she wants to continue working in a capacity that supports higher education.
Eden will be attending law school in the fall, with hopes of working for a private law firm later on.
Both said they extend their thanks to the students of CSU for the opportunities they have given them.
"I want to say thank you," Martel said. "It was a powerful experience and something that changed my life."
Collegian Writer Skyler Leonard can be reached at news@collegian.com.