What does it take to get a snow day at CSU?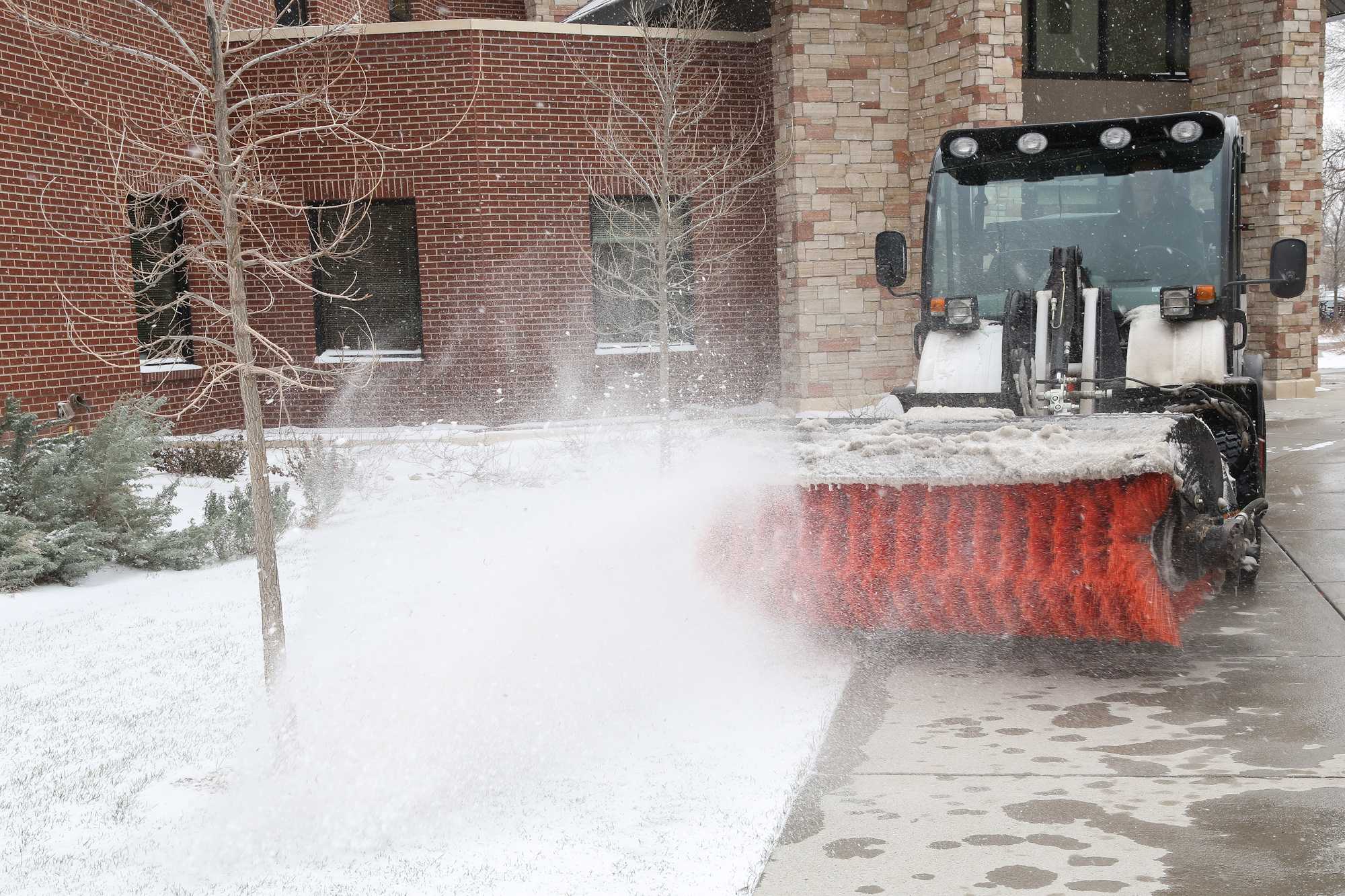 CSU students hoping for a snow day may be disappointed to learn that the university is prepared for almost any of the wacky spring weather in Fort Collins' forecast.
CSU Facilities Management is responsible for the removal of snow and ice within 20 feet of all campus entries and all pedestrian walkways, according to their website. This responsibility extends beyond the main campus to include the veterinary hospital, the Natural Resource Research Center and Foothills Campus.
"If it were up to us, we would love to call a snow day every time, just to get everyone out of our way," said Tim Roberts, sports turf manager.
CSU's Outside Services maintains 31 employees, all of whom also assist in snow removal. The department maintains a wide range of snow removal equipment, including Bobcats equipped with blades and brooms, tractors, trucks with snowplow attachments, dump trucks, loaders and graders. The team also uses sand and salt to maintain ice and snow accumulation, according to Sandra Sheahan, associate director of operations.
"Our first priority during snow storms is to open campus streets so they are accessible to emergency vehicles," explained Sheahan.
Facilities can't do the job all on its own. CSU's 140 custodial staff assist in shoveling entryways alongside Air Force ROTC cadets who are contracted by CSU Facilities to clear snow.
The process begins in the middle of the night when certain employees designated as "Snow Callers" check conditions and determine what needs to be done to ensure the safety of students, faculty and staff, explained Roberts.  Work can begin as early as 3 a.m. and continues through the duration of the storm.
A lot of the time, the department prefers to be safe rather than sorry.
"Sometimes we plow an inch of snow and wonder why we're here," said Roberts.
While it might seem a bit excessive at times — when they use a Bobcat to clear a light dusting of snow off the plaza, for example — most CSU students will admit the snow crew is very effective.
"It's disappointing to know that we'll never have a snow day — the snow removal team is that good," said Brent Jackson, a horticulture major.
Though they are sometimes asked for their input, the ultimate decision comes from much higher up on the food chain, according to Roberts.
"Tony Frank is the one who's going to call the snow day," said Roberts.
Frank receives a recommendation from the Public Safety Team (PST) — made up of a handful of CSU administrators — who consider the situation based on their own observations and input from CSUPD and Facilities, according to a public relations representative for the university.
"I think about the balance between the need for the university to stay open to serve students and the community, and safety concerns and travel recommendations from the city and county," said Amy Parsons, vice president of operations and chair of the PST.
The PST attempts to make their recommendation to the president by 5:30 a.m. If Tony Frank decides to call a snow day or a delayed start, the university will spread the message to students and staff via the school's website, email, text message and local media.
In the event that adverse travel conditions exist but no snow day is called, the university recommends that students and staff make their own decision about their ability to reach campus, according to Parsons.
Collegian Writer Isabella Heepke can be reached at news@collegian.com.