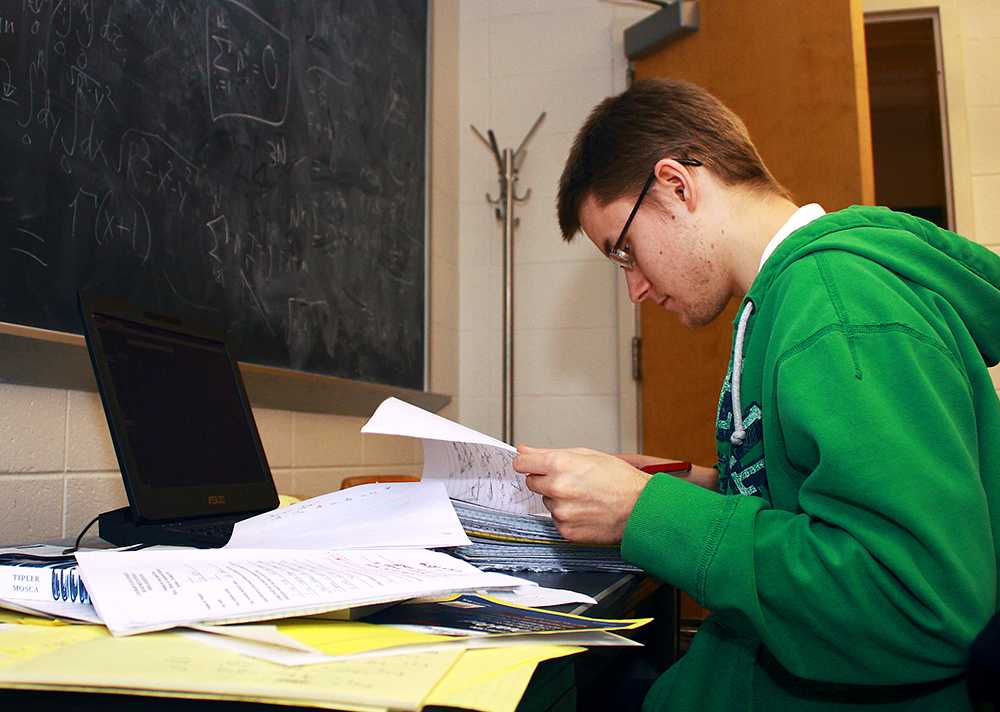 Tutoring has always been one of Raymond Chard's passions.
"I love to teach. I make time for it," he said.
After graduating in December 2011 with a natural sciences degree and a chemistry education minor, Chard continues to tutor, as well as help students and tutors find each other as a co-founder of NiceGrade.
"The company is designed to facilitate connections with tutors and students," said Cody Jones, Chard's partner and co-founder.
The two met over three years ago when Chard tutored Jones for chemistry. Jones interned for a company during one summer that involved following up with the company's invoices when he thought that the skills he was using could work well in a tutoring service.
"I remembered that Ray was an excellent tutor and I called him up one day and asked him to grab a beer with me," Jones said.
"I thought he was calling me so that I could be his tutor again," Chard said.
The two met at a bar and discussed the plans for a service that would connect students and tutors. NiceGrade launched in April 2012, but later, the two founders applied and were accepted to the Venture Accelerator program— a startup incubator venture that helps to get student businesses off the ground.
"The Venture Accelerator was created to help elevate, train and launch new student ventures," said Charisse Bowen, director for the Institute for Entrepreneurship.
Bowen said the program started last October and officially began its first run this semester. The program selected the top 12 businesses from 24 applications, and applicants only needed one involved CSU student in order to apply.
"It all happens outside of the classroom and is an interdisciplinary program so it doesn't matter which school students come from as long as they have an idea," Bowen said. "Applicants also don't need any business experience either."
Bowen said the companies that Venture Accelerator accepts are scalable companies — ones that provide products or services to consumers. The program has different stages that each company goes through.
May 3, NiceGrade will be competing in the Venture Accelerator's Pitch Competition to present their idea and their work.
"The competition includes a cash prize and three teams are selected by Inosphere, a local high-profile incubator, which will donate office space for the top three," Chard said.
Chard said that Jones takes care of the business end of the company, while he gets to be the "director of fun."
"I take care of anything that has to do with people relations," he said. "I hire tutors, work with customer service and get to interact with people."
There are currently nine tutors involved with the program, which reaches out to students from fourth grade all the way to college freshmen.
Originally, the tutoring services incorporated many different subjects. However, as time passed, Chard and Jones decided to narrow the subjects they tutored.
"We specialize at college level math, science and physics tutoring," Jones said. "All of which are problem solving-based disciplines."
Chard noted that after receiving feedback, it became apparent that the demand for problem solving disciplines was significantly higher.
According to Bowen, NiceGrade is a great example for student businesses.
"They are an awesome example of a business that can just rock it," she said. "They hit on a great need on both ends — for tutors and those seeking them."
Senior Reporter Sean Meeds can be reached at news@collegian.com.