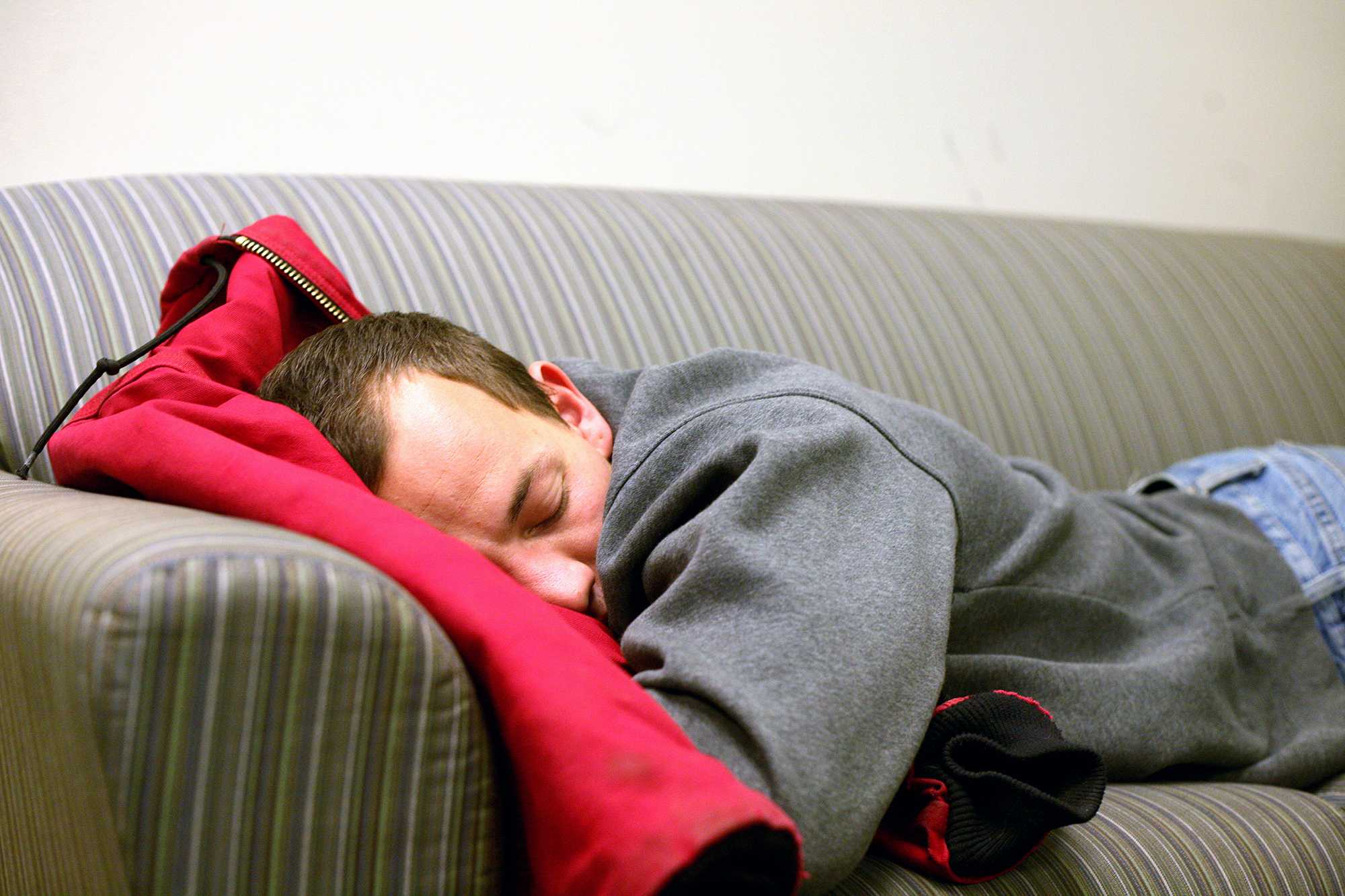 On any given day, students throughout the library can be found momentarily dozing off to escape the exhaustion of exams. The days of being crumpled into a random nook may soon be over, however, due to the recent invention of EnergyPods.
Recently, a 19-year-old Harvard student petitioned to have EnergyPods installed on her campus. Already, schools such as Savannah College of Art and Design, Carnegie Mellon University and St. Leo University have installed the mechanisms to their libraries — and they seem to have become a huge hit.
The developers of the EnergyPod are alumni of Wesleyan University and recently donated two of the contraptions to be used in two of the campus' libraries. Patricia Tully, the university's librarian, described the popularity of the unique napping experience as students grow increasingly fond of them.
"It's funny. When we first premiered them in October, the students were making fun of them a little on the student blog, because they almost look sort of George Jetson. But students do use them all the time, and more recently in the blog and newspaper, comments have been increasingly positive," Tully said.
The $8,000 EnergyPods are boasted on their website to offer ergonomic perfection, comfortable privacy and a handy built-in timer.
"The contour of the EnergyPod takes pressure off the cardiac system with the elevation of the feet and relaxes the muscles of the lower back with a slight bend in the knees," according to metronaps.com.
According to the National Sleep Foundation, research has shown that "a short nap of 20 to 30 minutes can help to improve mood, alertness and performance."
Here at CSU, freshman exercise and health science major Amy Rohr said she would love to have a designated napping room.
"I take naps very frequently — almost every day. I think having a napping room would be an amazing idea. If I could take a nap without going all the way back to my dorm I would probably be more enthusiastic to go to my next class," Rohr said.
For room such as this to be built, Mike Rush, CSU's campus architect, said the idea could be initially presented by any student who takes the initiative to ASCSU.
"Obviously, if there are student fees going into the project we try to solicit as much feedback as we can from the population," Rush said.
After perhaps opening a dialogue about the idea in a construction forum, in which all students are welcome to attend, university facilities fee advisory group assesses student facilities fee and typically uses the funds for projects such as this, Rush said. They may also create a survey to see what the rest of the CSU population thinks about the idea.
 Collegian Writer Cailley Biagini can be reached at news@collegian.com.