Incoming freshmen ready to become Rams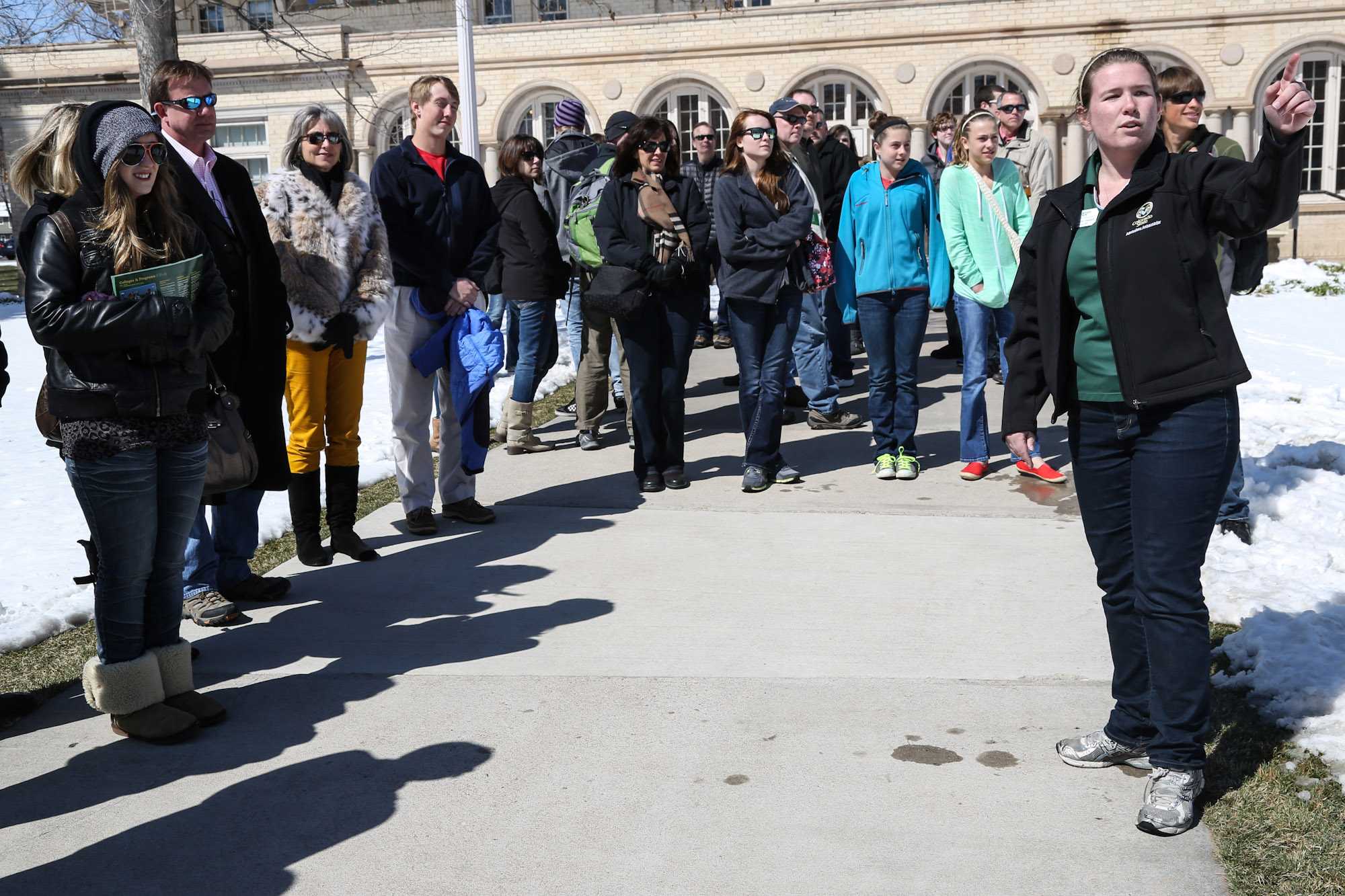 Morgan Toms, incoming freshman to CSU, said she fell in love with CSU right away.
Toms, a local of Golden, Colo., will study health and exercise sciences this fall. She is the second child in her family to go to college, but the first at CSU.
"I'm so ready to get out and I'm excited to meet new people," Toms said. "Right now, I'm pretty excited, but I'm sure I'll get more worried over the summer."
Although orientation and registration are still far off for new students, the anticipation has already begun.
Starting with honors students on June 11 and 12, orientation continues through July 19. This is often the first full experience incoming freshmen have with the campus and the dormitories. The orientation process is an overnight experience that is facilitated by faculty and older CSU students. The sessions focus on touring campus, showing students resources and spending a night in the dorms.
This gives incoming freshmen the chance to experience CSU prior to the start of the semester.
Although it is still early to think about dorm shopping or classes, college is still looming in the future for these future Rams.
For some students, like Jase Wyeno, college poses no threat.
Wyeno followed his older sister Abby to CSU, adding an element of familiarity and comfort. Wyeno joined the honors program, chose a major in chemistry and biological engineering and hopes to play club lacrosse at CSU.
"I'm pretty comfortable by myself," said Wyeno, who will be living in Academic Village. "I'm definitely excited."
Staying in Colorado has its benefits for many students, while also giving them the independence of college.
"My parents are pretty comfortable with the fact that I'm going to CSU; home is only a few hours away," Wyeno, a native of Colorado Springs, said.
For others, such as incoming freshman Mackayla Schadegg, campus is just a 10-minute drive from her parents' home.
"My choices were between CSU and Nebraska, and my parents were really happy when I decided to stay closer," Schadegg said.
Schadegg gravitated towards the mountains, the Colorado music scene and the beauty of Horsetooth as just a few of her reasons to stay close to home.
Schadegg's parents aren't complaining either.
"(My daughter) has been very independent and we're confident she'll do well.  I think we're happy she doesn't have to cook for herself just yet," father and CSU alumnus, Scott Schadegg, said. "We were worried she wouldn't be able to be involved with the family in Nebraska, so we're happy she stayed."
With several months to go, feelings on both ends of the spectrum are increasing.
"I don't think I've realized it's coming so quickly," Toms said.
Soon CSU will welcome these new faces, among many others, on campus.
Collegian Writer Mariah Wenzel can be reached at news@collegian.com.