Have charter, will travel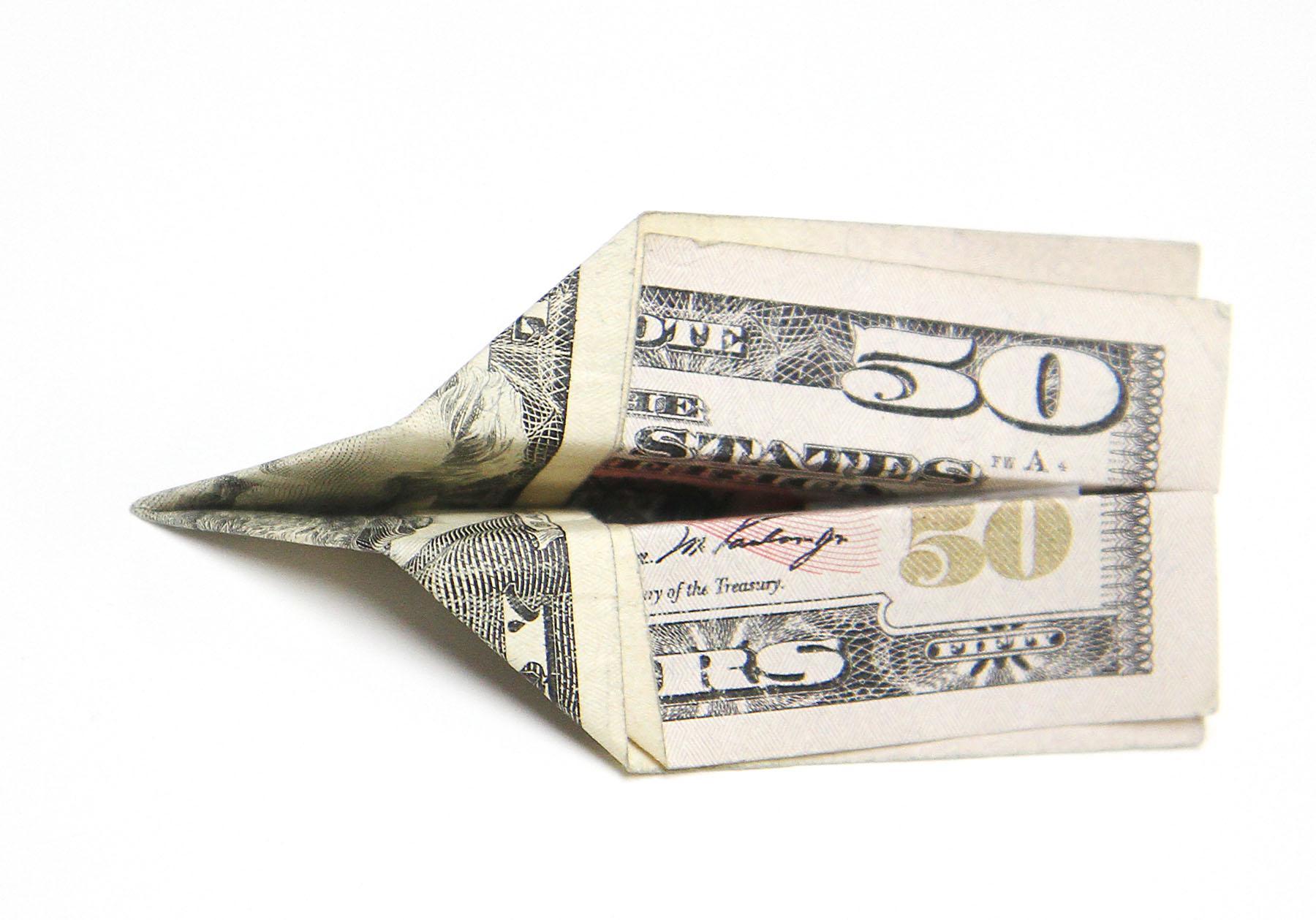 The fast-paced world of college athletic recruiting is filled with frantic texts, letters, phone calls, promises of athletic glory and last minute visits by coaches hoping to nail down a commitment from a high school aged recruit.
Sometimes the difference between landing and losing a top athlete can rest on something as simple as a missed phone call. The payoff can be substantial, and under the leadership of CSU Athletic Director Jack Graham, the university is making more plays for prized recruits.
Competing against other Division I schools for the attention of these high caliber athletes, however, can come with a hefty price tag.
In September 2012, CSU modified its travel policy to allow athletic coaches to book charter flights for recruiting purposes. Previously, CSU coaches flew commercial when flying out of state to meet recruits.
Documents obtained by the Collegian show that the men's and women's basketball teams, as well as the men's football team, each estimate they will use charter flights for recruiting between three to five times per year. Clocking in at around $3,000 per flight hour, the cost of an average charter trip runs anywhere between $5,000 to $25,000.
The same paperwork shows men's basketball coach Larry Eustachy taking two charter flights for recruiting purposes last fall. The second trip, dated Oct. 15, 2012, cost $17,978 and involved Eustachy departing at 10 a.m. for Chicago and returning to Fort Collins at 6 p.m. that same evening.
By comparison, a last minute ticket purchase for the same trip on a commercial airline out of Denver is priced at approximately $500, according to various ticket pricing websites.
"We felt there were circumstances that our coaches could find themselves in where they were doing multiple (recruiting visits) in one day and actually trying to get into cities without major airports," said CSU Chief Financial Officer Lynn Johnson. "So to meet the future athletes of CSU, they needed to be able to get out there and do it quickly."
The CSU Athletic Department's $30 million budget is essentially divided into two parts. $16 million comes from self-generating revenue streams, like ticket sales, TV contracts and private donations, which will be used to pay for the charter flights. The remaining $14 million comes from university and student fee support. Johnson said neither student fees nor university funds will be used to pay for the charter flights.
After years of a struggling football team at CSU, along with a resurgent emphasis on a successful athletics program by the university, junior economics major Nick Kral said the money spent to recruit top athletes is worth it.
"Because our program has been so bad, if we can start getting better players, that would hopefully increase interest in the program and in turn generate more revenue," Kral said.
In an earlier interview with the Collegian, Steve Cottingham, the senior associate athletic director for business operations at CSU, emphasized that the athletic department's budget is tight and any use of charter flights for recruiting purposes would be used very selectively.
"It has to be the right kid and necessary circumstances…" Cottingham said. "If you're going to be in that level it's just one of those things you have to be a part of to compete to get the best student athletes who can succeed in every respect."
He added that recruiting can be demanding on the coaches, who can spend significant time away from home as they meet with the nation's top prospects.
They also can't afford to miss many practices or film review with the players, which is jeopardized if they're spending excessive time traveling.
Add to that the complexity of NCAA rules dictating when and how coaches can contact recruits plus the frantic, last minute nature of recruiting, and there's going to be times when it makes sense for the coach to hop on a charter flight, Cottingham said.
"The reality is, high level recruits expect to see the head coach…" Cottingham said. "For that trip (to Chicago), Coach Eustachy found out he needed to get out there because of things other schools were doing in terms of recruiting the kid. He had practice here that morning, Moby Madness here that night. It was a matter of getting there and getting back in that ten hour time frame."
CFO Johnson assisted in shaping the new travel policy. After opting out of state fiscal rules in late 2010, Johnson said the university has been in a lengthy process of rewriting the multitudes of policies the university operates under.
"It's been a tremendous undertaking. It's been over 18 months that we've been working on this," Johnson said.
As Graham and his new athletics administration settled into work at CSU in the first half of 2012, the issue of team travel came up, along with booking charter flights for recruiting. CSU administration reviewed how roughly a dozen other universities approached the issue. Most policies stipulate that charter flights can be booked only when absolutely necessary, advantageous or more cost effective than flying commercial.
Charter flights for recruiting and team travel are used regularly throughout the mid to upper programs of Division I athletics.
"We were new in this. We had no idea what did or didn't make sense so we wanted to see what other universities were doing and we clearly wanted to use them as a benchmark," Johnson said.
In addition to recruiting for travel, the revised travel policy allows other teams besides men's football to book charter flights for out-of-state games, with the idea that less time spent travelling means more time in the classroom for student athletes.
But while it makes sense at times, CSU travel policy stresses a careful use of the privilege. The first paragraph of the university's travel policy states, "Travel then must be completed using the most economical means available which will satisfactorily accomplish the University's business."
The policy also states that documentation must be provided detailing the primary benefit for the university.
However, paperwork for both the Oct. 15 trip to Chicago and a multi-day recruiting trip Eustachy took in September 2012 — which spanned four cities in three states at a cost of approximately $20,000 for charter travel, food and lodging — simply says "Mens' Basketball Recruiting" under the description and justification for travel.
As the new policy is put in place, the university is solidifying the process to ensure accountability.
Along with the reworked travel policy, a new form has been created specifically for charter flights, Johnson said, which will be one more layer on top of the different levels of approval that are required for travel.
But even with accountability in place and the trips being paid for out of athletic funds, some students still feel as long as the athletic department receives university and student fee support, prudence in spending should be the name of the game.
Matt Menk, a junior watershed science major, said spending upward of $17,000 to save a coach a few hours of drive time isn't worth the cost.
"It's only an hour drive to D.I.A," Menck said. "They can spend an hour or two on I-70 like the rest of us."
Senior Reporter Austin Briggs can be reached at news@collegian.com.