Fort Collins City Council elections tomorrow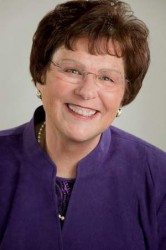 It's election time in Fort Collins.
More than 89,350 mail-in ballots have been submitted to decide who will be Fort Collins' next mayor, and city council members for districts one, three and five, according to the city's website at time of print.
Eleven candidates are running for the four positions, with Mayor Karen Weitkunat as the lone incumbent seeking reelection, challenged by local politics enthusiast Eric Sutherland.
The town government's website also says that voters who still have their ballots must drop them off at the City Clerk's Office, City Hall West, 300 LaPorte Avenue in order for them to be counted.
All ballots are mail-in and have already been delivered to registered voters.
Fort Collins voter eligibility requires citizens to live within city limits for at least 30 days and be registered at least 29 days before elections. Voters can only choose the next mayor and who represents the district in which they reside.
According to the city's Student Housing Action Plan released Feb. 2013, most apartment complexes tailored for CSU's growing student population are slated to be built primarily in districts one and three.
RACE FOR MAYOR
Eric Sutherland
The Fort Collins City Council has accomplished little the last two years, and without a change in leadership that trend will continue, said mayoral candidate Eric Sutherland.
"It's two years completely devoid of accomplishments," Sutherland said. "I challenge anybody to disagree."
Sutherland believes his passion for community level politics, knowledge of local issues and a pragmatic belief that complex, multi-faceted problems require humility to tackle, makes him the ideal candidate to represent the residents of Fort Collins.
"We're here to help each other," Sutherland said. "Governments exist to help people and we lose sight of that over and over."
Time and again, Sutherland said, the City of Fort Collins has been reacting to problems to late instead of taking a long term, proactive approach.
He singled out student housing as something that hasn't been properly planned for. As CSU is expected to increase enrollment to 35,000 students, the need for affordable housing is high in an already tight rental market. Sutherland said the U+2 program needs to be re-evaluated and chastised the city for taking two-and-a-half years to put together the student housing action plan.
"U+2 should have precipitated a planned, programmed approach so student housing needs are met," Sutherland said. "You shouldn't be forcing students to go live in Windsor or Loveland."
Even though Sutherland would be in public office for the first time if he wins election, he's no newcomer to local politics. He said he's "probably the most active person in local politics," and has consistently attended county commissioner, city council and other community meetings since 2007.
Taking a proactive approach to resident involvement, Sutherland heavily advocated and fought for years to get the city to end the practice of purchasing renewable energy credits from out of state suppliers, something he said saved taxpayers over $1 million.
"They weren't doing anything for anybody," Sutherland said. "Nobody in the city could even explain what we were getting out of these things."
County commissioner Steve Johnson said Sutherland has been very active in commission meetings. Johnson said "a very serious injustice" is occurring with tax increment financing in the county.
Portions of money collected from property taxes on commercial property that received government subsidies has traditionally been pumped back into county coffers. Johnson said the city instead has been keeping the money and re-investing it back into property development. He estimated the county is losing $3.6 million a year with this arrangement.
"Eric is making this a big issue in the campaign…he serves a critical purpose in exposing what I think is an injustice in our community and that's the diversion of tax money from schools and the county into the hands of private developers," Johnson said.
As for another perennial student issue — transportation — Sutherland said the Mason Corridor Bus Rapid Transit system will probably not generate revenue that was originally estimated and believes it still doesn't solve the problem of connecting to certain student housing developments in the city.
"It's not what I would have built but we have to make it succeed," Sutherland said. "We owe the taxpayers due diligence in making it succeed."
He would like to see a transportation system that connects Fort Collins to the rest of the Front Range, allowing a student to easily get to the metro area for the weekend to see family or friends and hang out and have fun before getting back to town before classes start Monday.
"You should be able to live in Fort Collins without a car as a student and still have easy access to the front range," Sutherland said.
Karen Weitkunat (incumbent)
Mayor Karen Weitkunat said a lot has been accomplished the last two years during her term as mayor, but there is still work left to do and she feels the current leadership is strong in the city of Fort Collins.
"I think the question coming up is whether or not you need to change leadership in this city, and I apparently don't think so," Weitkunat said. "I think the record shows for itself that together we have faced the issues, solved the problems and we're moving forward. For those reasons I'm seeking re-election."
Weitkunat announced in January that she intended to run for a second term. City elections will be held April 2. Her opponent is Eric Sutherland, who is running for public office for the first time.
She said the three evergreen issues in the Fort Collins community — the economy, transportation and housing — have been coupled with a fourth major concern: water usage.
"I have to put water at the top," Weitkunat said. "Without water we've got nothing."
The High Park Fire alerted the community to how precarious water sources are, with the solution being not as simple as just conserving water, Weitkunat said. She strongly supports the Halligan Reservoir expansion — something she wants to move forward with as soon as possible.
"We need to work to try to expedite that and get that moving," Weitkunat said. "It's the cheapest, most sensible solution to solving our water issue."
CSU has long term plans to increase enrollment to 35,000 students. With Fort Collins already experiencing a high level of growth, this influx will call for creative solutions to transportation and housing.
Weitkunat said the issue is being met head on with the Mason Corridor MAX Bus Rapid Transit construction project, which will allow students to have housing away from campus but still have direct access to the university. A student housing advisory committee has also been established to find a balance between affordable student housing while also maintaining the quality of life in single family neighborhoods.
"We've put a lot of faith in the Mason Corridor moving people because it directly connects to student housing," Weitkunat said.
Julie Brewen, executive director of the Fort Collins housing authority, said Weitkunat has a long history of working with housing programs in the city.
"The mayor has been a huge affordable housing advocate," Brewen said. "She always asks anytime there's a discussion on the table, even if it's tangential she always wants to understand that piece."
As for the U+2 ordinance that limits the amount of non-family members that can live in a house, Weitkunat said the measure has been around for decades and has achieved its goal of limiting parking, parties and noise in single family neighborhoods — something she doesn't want to change.
"But what happened on the other side is it did escalate the housing issue," Weitkunat said.
Weitkunat said CSU is an integral part of the Fort Collins community, both culturally and economically. While the city and university work together on many issues, she said developing a safe ride program with the Associated Students of CSU had a noticeable impact in the community, particularly the downtown area.
"That truly was a big success, helping students get from the downtown area back home," Weitkunat said. "It was a major issue and we were able to work together on it, and I think it had extremely positive results."
ASCSU President Regina Martel said student government always has a representative present at city council meetings. She said there haven't been as many opportunities for collaboration between the city and student government as in the past, during which city council gathered input on transportation and housing concerns.
"I think the relationship is pretty positive, but there's always stuff we can improve," Martel said.
RACE FOR CITY COUNCIL DISTRICT ONE
M.L. Johnson
M.L Johnson said he is running for city council to provide a new and different voice with an emphasis on the future of Fort Collins.
Given that the northern population of Colorado is only expected to grow in coming years, Johnson say's the city must collaborate more with the surrounding area.
"I have had 25 years of public service. I can work collaboratively with people to make that happen," Johnson said.
One area that he would like to see more collaboration between cities is transportation.
Johnson said a light rail system that could bridge the gap between cities such as Fort Collins and Denver is a possibility that could solve the issue of a growing population.
"My perspective is if they are going to come, lets' at least plan for it," Johnson said.
Otherwise, for the community of Fort Collins, Johnson said he places an emphasis on neighborhood communities from his support of policies like U+2.
"I think it is reasonable," Johnson said.
Johnson said he understands the dynamics of CSU because of the university's growing population, but thinks that there must be a balance between the city and CSU to ensure neighborhood communities are respected.
"I don't have a problem with students living in communities, but they should respect the community," Johnson said.
Bob Overbeck
Bob Overbeck said he wants to represent the community and continue to make Fort Collins a place people can enjoy.
Because of this, Overbeck says that laws like U+2 are necessary for Fort Collins' neighborhoods.
"Homeowners who live in those neighborhoods bought their homes with the understanding of that they are single family, low density neighborhoods. We need to honor that commitment." Overbeck wrote in a statement to the Collegian.
Overbeck said CSU students and faculty are an important part of this community, and as the university continues to grow there is a need for student housing. Housing which he believes the city is already putting plans in place for and is growing rapidly.
"We do have new student housing happening. It is being addressed," Overbeck said.
In general, Overbeck said building a stronger relationship between the city and CSU is important to him.
"I would love if we could strengthen and connect that relationship," Overbeck said.
Bryan Payne
Bryan Payne decided to run for City Council after seeing things he didn't like. One of these issues was the contentious U+2 law.
"I thought that was a poor thing … it creates a housing shortage because it pushes our students to various areas of the city" Payne said.
Payne said he believes in private property rights and that people have a right to do what they like with their houses.
Although Payne admits the process of repealing the law will be hard, he believes that it something that should at least be debated again.
"I honestly think we need to revisit it" Payne said.
More broadly, student housing is an issue that Payne said the city is too bureaucratized on especially when it comes to things such as apartment complexes.
"The over regulation of the city really prohibits projects like that." Payne said.
Payne is also open to taking a look at current public transportation in Fort Collins, such as busses that he believes students find less useful than cars.
"I think the city bus line needs some love, it is not the most convenient" Payne said.
Butch Stockover
Butch Stockover said he finds it important to balance the politics of city council in Fort Collins.
"It has become too political," Stockover said. "Either you are left or right and at this level, we have to have discussion."
Stockoever credits himself for trying to understand both sides of any dispute.
The debate over the cities U+2 law is an example of something Stockover has seen both sides of personally.
"I have two kids in college and I'm paying for housing … I understand the anxiety," Stockover said.
Ultimately Stockover said he does feel U+2 is law that is working, but that current housing projects in the city will help growing student populations.
A big responsibility the city has is towards the well being of the neighborhoods of Fort Collins Stockover said.
"It is the cities job to make sure we are not negatively impacting neighborhoods."
Still however, Stockover said that everyones voice should be accounted for.
"You have to reach out — listen."
This is a mentality that he echoes with certain action groups such as Team Fort Collins, who he believes are important because of the different perspectives they contribute.
"We have so many concerned citizens," Stockover said. "I think that is a great thing."
RACE FOR CITY COUNCIL DISTRICT THREE
Lynda Blake
Lynda Blake has lived in Fort Collins for the past three years. Blake has run her personal business for over 30 years and recently relocated it to Fort Collins.
Blake did not return multiple requests for comment via phone and email.
On her campaign website, Blake states that her main goals are creating a healthier environment and a more efficient healthcare delivery system. She supports the city's fracking ban and has endorsed the idea of using electric cars within the city.
Blake has stated that she does not intend to reverse any previous city council decisions, which would include Fort Collins' U+2 housing ordinance.
She is a member of the Board of Directors the Mount Hebron Urban and Community Housing – Texas, Building and Planning Committee for the Mount Hebron Baptist Church of Garland – Texas. Blake volunteers for the Houska-Houska 5k fundraiser and Larimer County Fair Board.
Gino Campana
The CSU alumnus and local business owner calls Fort Collins' three-unrelated housing ordinance, U+2, "kind of counterproductive."
He did not support city measures sponsored by Team Fort Collins. He did not address further issues on Team Fort Collins.
On student transportation, Campana said, "if you don't have mass transit in place to take care of [congestion], it clearly won't work."
He worked on the original plan and committee for the MAX route 18 years ago, but said that the program will take several years to establish fully.
According to Campana, students and the university have to be more willing to leave their cars behind and utilize mass transit.
"I would love to see the university communicate better with the city on these issues," Campana said.
"We can do better working together," Campana said.
The candidate cited his membership of the Planning and Zoning Board of Fort Collins for the past seven years as proof that students can trust him with city housing.
"There is an incredible amount of pressure put on redevelopment around the university," Campana said.
He focuses on development around campus and at the city's core and is concerned with both the public perspective and student perspective.
"We need to step back and reevaluate," Campana said.
Campana is also a member of the City Plan Update Advisory Committee, Mason Street Corridor Plan Advisory Committee and Historic Preservation Code Improvement Committee.
RACE FOR CITY COUNCIL DISTRICT FIVE
Ross Cunniff
For eight years, District 5 candidate Ross Cunniff served on the Poudre District Board of Education. And in that role, he worked with Team Fort Collins on their initiative to try and reduce drug use in high schools.
While Cunniff said he supports their work removing drugs from local high schools, he also said their reasons for shutting down Fort Collins' medical marijuana dispensaries were unfounded.
"My personal analysis of the medical marijuana issues was that their assertion that the medical marijuana dispensaries were a source of drugs for high school students was not supported by the facts," Cunniff said.
Cunniff said he is open to finding new ways to improve Fort Collins' public transportation system. Along with providing better access for bicycling and pedestrians as well as improving bus transport, he hopes to implement a car share program.
After paying a small fee, students could have access to a car, they wouldn't be responsible for it's maintenance and they could turn it back in when they're not using it.
Cunniff said he supports U+2 because it has improved living in neighborhoods. He also said that the city and CSU can do more to promote more student housing –– there is so little vacancy in Fort Collins, it's hard to find places to live.
He proposes building more student housing apartments that would be near campus.
Patrick Edwards
Patrick Edwards, a 23 year-old CSU Global student running for City Council in District 5, said that while it would be impossible to eliminate the U+2 law, he does view it as an unjust law and would advocate amending it.
Edwards supports amending the law to allow four people to live together instead of three, as well as basing housing numbers on how many occupants a residence can hold.
He also wants to double the transportation budget of the city. According to Edwards, sectionalizing transport by district and main arteries and increasing routes would improve public transportation greatly.
While Edwards respects Team Fort Collins' right to dissent and assemble, he does not approve their attacks on the breweries.
"They (Team Fort Collins) want to destroy the brewing industry because they don't like the noise, they don't like the parties, they don't like the after effects," Edwards said.
He added that the beer culture is "uniquely Fort Collins," and wants to continue to support its breweries because they represent so much of the city's character.
Senior Reporters Austin Briggs and Kate Simmons, and Collegian Writers Skyler Leonard and Mariah Wenzel can be reached at news@collegian.com.