Strong snow storm could subdue summer fire season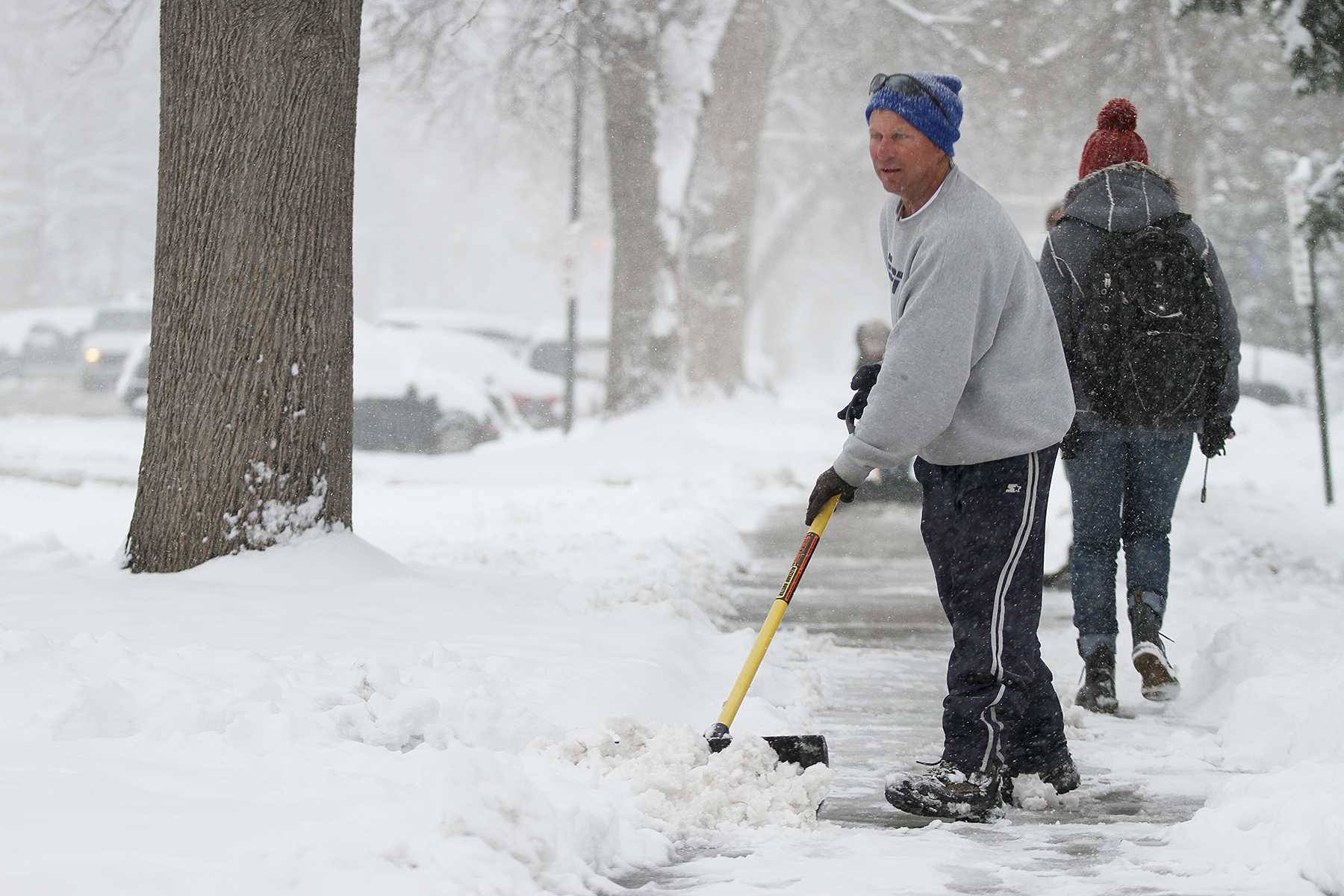 While students, faculty and staff braved the cold, facilities management was busy clearing the snow from campus.
Facilities Management has a 30-person staff responsible for snow removal on campus including all the roads, parking lots, sidewalks and building entrances.
"The 30 degree plus afternoon temperatures both Monday and Tuesday helped facilitate clean-up, made walks safer and helped melt some of the snow off trees," facilities management director Steve Hultin said. "If a storm of this magnitude had come earlier in the season when the days are shorter and the sun not as warm, it may have taken more time to clean up."
Hultin said that this storm is not much different from other springs storms Fort Collins has experienced in previous years.
"We did have a high rate of snowfall on Monday, which caused concern and difficulties for CSU and city crews with snow removal," Hultin said.
While the excessive amount of snow is challenging to remove, Hultin said it also provides much needed moisture to the detrimentally dry climate Colorado has found itself in recent years.
Nolan Doesken, a research associate in the department of atmospheric science, works as a climatologist for the state of Colorado, agreed with Hultin that this storm is providing much needed precipitation.
According to Doesken, the storm hit the north side of Denver, traveled across the northern Front Range and into Wyoming.
"It hasn't hit the entire state, but it's not done yet," Doesken said. "It's still going."
He said that the more moisture this storm brings to Colorado, the easier it will be to fight impending fires.
"They're really hustling in Rocky Mountain National Park," Doesken said. "This is their chance to burn the wood with these conditions because they can burn the wood without spreading it."
Doesken explained that with snow covering the ground, they can burn the dead trees in stages so when it warms up there will be less kindling to spread fires.
He also said that while Fort Collins has faced water restrictions for the summer, the water that will result from this storm will most likely curtail those restrictions through the rest of April and into May.
"(The water from the snow) is immediate and helps curtail the need for irrigation water for the rest of the month of April," Doesken said. "May, for Fort Collins, is our wettest month of the year on average … (so) if we have a fairly typical month, we won't need supplemental water then either."
John McGreevy, a graduate anthropology student, said he is also excited for the water that will result from the snow because it will increase the amount of water in Colorado's rivers. McGreevy works as a raft guide in the summers.
"We're desperately in need of more water. The industry suffered a lot last year so with this new snow hopefully we'll have more water down the Poudre and the Arkansas," McGreevy said.
Senior Reporter Kate Simmons can be reached at news@collegian.com.