Fulbright Scholarship sends CSU professors overseas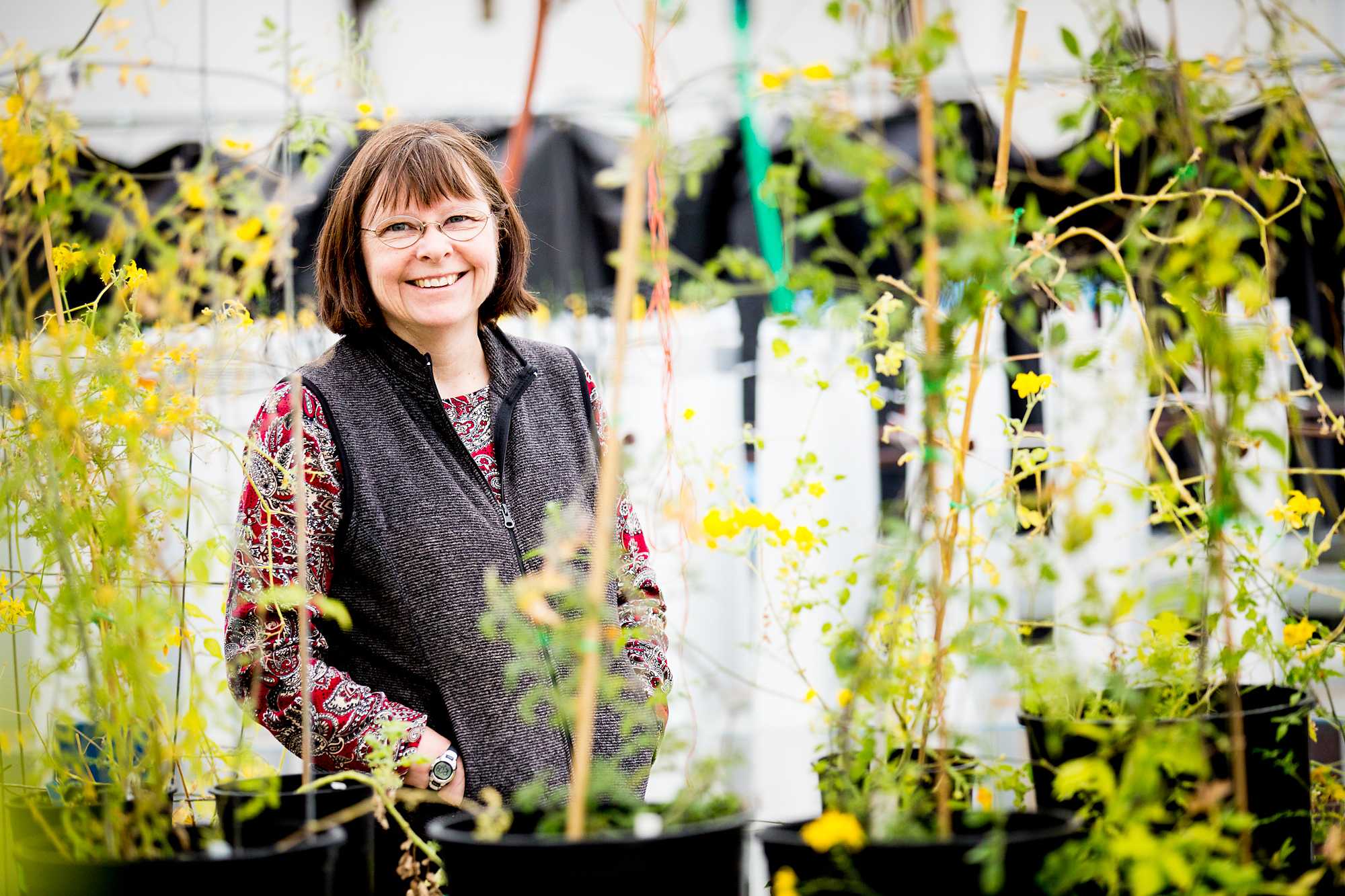 The ability to travel, study, meet new people and have fun at the same time may seem like wishful thinking.
For Patricia Bedinger, an evolutionary biologist and CSU professor, it will all be in a day's work when she takes a four month sabbatical to Ecuador in March 2014.
She will be in the field studying a species of tomato, Solanum habrochaites, that scientists believe might be undergoing a rare transition into a new species.
"This is my dream, going to Ecuador and studying these wild tomatoes," Bedinger said. "As a biologist it's such a rich experience to see how they're doing and interacting with their environment."
During those four months, she will be looking at soil composition, the altitude, pollinators and different populations to see if there's any reason a new species might be forming.
Bedinger had received a grant from the National Science Foundation and last month she got the good news that she had also received a Fulbright Scholarship to help fund the research trip.
Named for the late U.S. Sen. J William Fulbright, the Fulbright Program is run by the U.S Department of State and provides grants to students, scholars and teachers to give them a chance to exercise their skills in countries around the world.
It's one of the most prestigious awards in academia and sends about 800 researchers and faculty members overseas each year.
In the meantime, Bedinger has been scouring Google Earth looking at the tomato's natural environment of mountains, rivers and valleys to try to find out why this evolutionary change might be happening.
Even though Bedinger has a greenhouse with the tomatoes at CSU, she said studying with Ecuadorian scientists and observing the organism in its natural environment will be invaluable.
"I want to look at the environment and establish what populations can cross with each other," Bedinger said.
Dan Bush, vice president for faculty affairs, said he wrote eight or nine letters of recommendation for Fulbright awards during his nine years as chair of the biology department but only two were successful.
Besides Bedinger, CSU biology professor Greg Florant has received two Fulbright awards and is applying for a third Fulbright Specialist award.
Florant has logged quite a bit of travel miles the last year.
Last year he conducted research in Vienna, Austria on a Fulbright award. He followed that with a stint at the University of Arizona Medical School and is currently in Atlanta teaching and conducting research on a Distinguished Visiting Professorship at Georgia State University.
From investigating the changes of fatty acid composition in dormice in Austria, to studying brains of ground squirrels in Georgia, Florant's research is focused on how animals use and store energy.
Of particular interest is the metabolism of hibernating animals. Even though these hibernators gorge themselves on food and become obese, they don't suffer from diabetes. When they wake up from hibernation, their metabolism fires up and starts burning fat. If researchers were to find a way to replicate this process in humans –– perhaps in a pill form –– it could help solve problems like bulimia, anorexia and obesity, Florant said.
"If we can discover a way to reduce food intake and or increase energy expenditure we'd be able to help humans lose weight," Florant said.
Florant said being able to collaborate and learn new techniques with researchers around the world benefits his students when he gets back at CSU.
Students are able to plug into those networks as they progress through academia and while at CSU can learn about cutting edge research going on around the world.
"Learning how other educators have been able to get grant support and encouraging my students to go learn techniques and bring them back to CSU is very beneficial," Florant said.
Bedinger said Florant helped her apply for the Fulbright, and she in turn is helping a younger faculty member put in paperwork for a Fulbright.
"It means so much to get that help and to be able to help others along the way," Bedinger said.
Senior Reporter Austin Briggs can be reached at news@collegian.com.