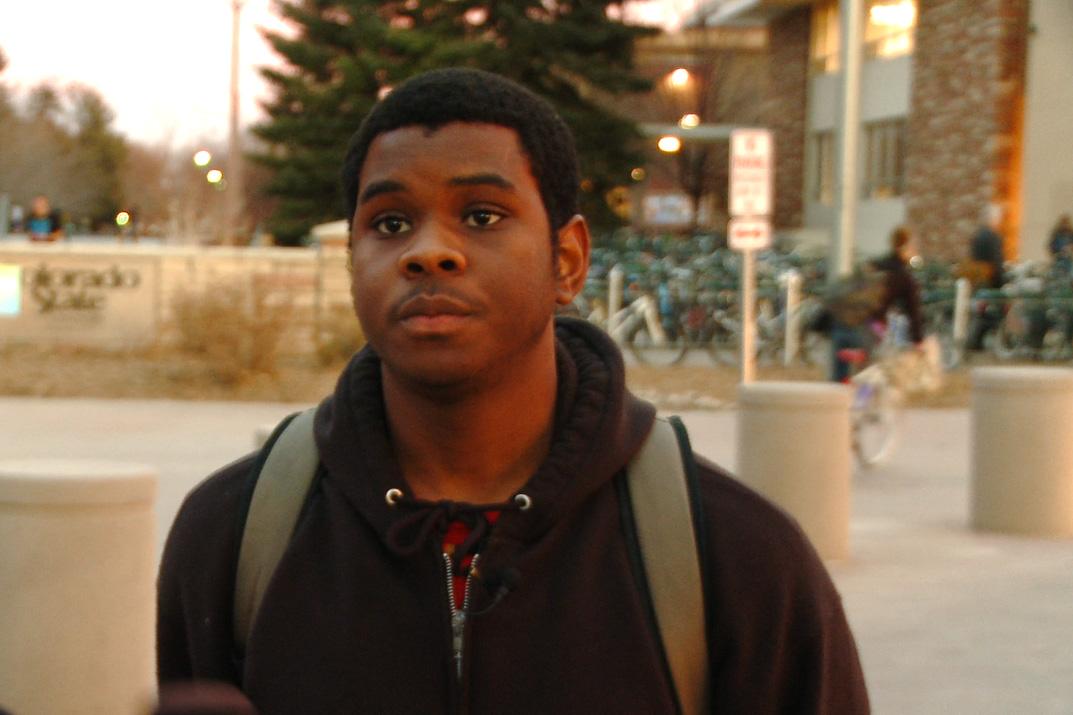 It's been about five days since CSU freshman electrical engineering major Karl La Borde was a volunteer driver for RamRide on Thursday, Jan. 31 while under the influence of marijuana. At approximately 2 a.m. Friday, he was arrested on suspicion of DUI and handed down four charges classified as misdemeanors that could yield penalties from Larimer County's justice system and CSU's own corrections program.
"I am extremely sorry. I made a mistake. I had a habit that I thought I was in control of. Obviously, it was very stupid of me to decide to smoke while I was doing RamRide," La Borde said, later adding that he remembers driving home 16 people at most the night he was volunteering. "No matter what I say, physically, biologically, I was impaired. Scientifically, I was impaired to drive and it was the wrong move to make to get behind the wheel after smoking out of my pipe and driving that RamRide car."
Collegian: The charges the officer gave you were…
La Borde: I got a charge for DUID, that was the main charge, driving under the influence of drugs, because I was high off marijuana. I also got a charge for speeding –– going over the limit. Five to 9 miles an hour on College Ave. Possession of paraphernalia –– a pipe that I had that I had smoked marijuana out of, and marijuana –– illegal substance, which I had about a gram, gram and a half on me. That was it.
CTV: For people in the future, if you're at a party one weekend and somebody is smoking marijuana and they're about to get in a car, are you going to step up to them and say, "don't do it?" Are you going to become an advocate for anti-smoking before driving?
La Borde: Yes! Before driving, if you're going to smoke and then get into a car and be operating the car, then you shouldn't get into any car, any vehicle, any motor vehicle. They are weapons, they can kill people and you should never get into a motor vehicle while impaired off anything –– prescription drugs, lack of sleep, alcohol, you got hit in the head with something and you're dizzy, never. Never, never, never.
CTV: So you would associate smoking marijuana to the same level of drinking liquor?
La Borde: Yes, all of that. Everything. Drugs, marijuana, pills. Whatever it is that you do that is impairing you from being the normal sober you and you decide to get into a vehicle in that condition then you should not do it. I recommend that and I will forcibly remove the keys from your hand if you do.
Collegian: A little off topic, did ASCSU contact you at all about speaking with the media?
La Borde: Um, ASCSU?
CTV: Have they given you any advice about how to handle media coverage at all?
La Borde: Um… no. No for the most part, no. I haven't been contacted by any students or any CSU staff besides one of my mentors that works here that I'm a part of a program with. He was the only one who contacted me. I sat down and we talked. He was basically there for me.
Collegian: What program was that?
La Borde: Key.
Collegian: Key Club?
La Borde: Key Community.
CTV: You're living in Academic Village?
La Borde: No, I'm not.
Collegian: So the university has not contacted you? Just to clarify?
La Borde: No, not yet. I've been waiting to hear from the student code of conduct to receive my punishment if you want to keep it simple.
Collegian: Have you volunteered for RamRide before?
La Borde: One time.
Collegian: When was that?
La Borde: That was, if you don't mind me looking at my phone.
Collegian: That's perfectly fine.
La Borde: (Looks at phone)
CTV: A rough estimate would work.
La Borde: Okay, so, the Saturday before the Friday morning I was arrested.
CTV: One week prior?
La Borde: I'd say one week prior.
CTV: Did you smoke while you were on that shift as well?
La Borde: No, not at all. I didn't have any marijuana to smoke. I was broke.
Collegian: What made you decide to volunteer for this last Thursday or last Friday morning?
La Borde: Just to volunteer. That's it. I enjoy volunteering. I'm not really a bad kid. I try to do the best I can to help in the community. Things like that and I heard RamRide was fun and I enjoyed it the other night I did it so I thought "Why not come back and do it again?"
Collegian: Do you feel that's part of the reason why you decided to talk to the media? To help your image?
La Borde: No! Not at all, not at all. I feel like talking to the media would clarify that after reading the original articles that are written about the situation I would like to clarify what really went on and to own up for what I did. I'm not trying to hide. If it's gonna be out there, if it's gonna be a story then people should know that at least I'm sorry about it. Not just sorry. This has affected me pretty deeply. I've never been arrested before. When I sat in the detoxification tank –– because I was with drunk people. I wasn't drunk myself. I was coming down from a high. But when I was sitting in there listening to what they were talking about, I just kept asking myself "Is this where my life is headed? Is this what smoking weed has brought me to in my life?" I just –– from then on, after thinking that, I couldn't allow myself to keep heading down that road. That's why I'm here. I also feel like I couldn't really avoid the media if I wanted to anyway. So I might as well come up and face it head on instead of try and run and hide from you guys.
Collegian: Some other questions: at approximately what time would you say you were high when you were operating the vehicle?
La Borde: Um… I don't know. I'd say we came from Old Town around like 1? I don't know. 1:15? And so 1:20 I smoked, high by 1:25, down by 1:35. Because I'm a recreational smoker. Before all this I was a recreational smoker, so in my opinion –– just because I think this doesn't justify what I did and my decision to smoke and get back in the vehicle and drive. But the amount of weed I smoke to my recreational smoking habit would be to a cigarette smoker if they were smoking a pack a day would be like half a cigarette. That's how I felt and I guess that's why I decided –– I felt confident enough in my driving ability to get back in the car. But obviously that was a mistake, and I'm glad it wasn't like anything where I got in the car and then I hit somebody when I was high or I got into an accident. I just thank God he allowed the police officer to arrest me when he did before anything worse happened.
Collegian: And no one else was in the car besides you and the navigator?
La Borde: Me and the navigator. That's it.
Collegian: Was that the end of your shift? Were you returning the car back to CSU?
La Borde: No. Like I said before, we had just come from Old Town for a pickup that told us they didn't want to get the ride. We had stopped, I exited the vehicle walked a few feet away from the car, proceeded to smoke my pipe, my navigator informed me that we had another ride because when you don't get a ride, when your ride cancels on you you're supposed to call dispatch, let dispatch know, dispatch gives you another ride. Dispatch gave the navigator another ride, he told me to come on we got another ride. As we were making our way to pick up that ride, we called them, we were in the process of calling them three times because after three calls you leave a voicemail, they don't pick up they have to call back dispatch. On the second they still hadn't picked up and by the second call the police officer was already behind me and I already knew what was gonna happen next.
Senior Reporter Sean Meeds can be reached at news@collegian.com. CTV News Director Dillon Thomas contributed to this report.