Many CSU students may not realize what a huge part their peers play in their own daily grind.  From baking the granola at the CSU Bake Shop to cleaning toilets in the dorms and Lory Student Center, students are working hard all over campus.
Every year, between 7,500 and 8,000 students are hired by on-campus employers, according to Frank Martinez, assistant director of student employment.
"Typically employers at CSU will hire the students first and then reach out to the community," Martinez said.
Student employees are reaping the benefits and learning a lot from their odd jobs.
"I really like the dish room because it gives you a chance to socialize with people at the window," said Jake Nolan, a sophomore undeclared major and employee at the Braiden dining hall. "Also, the continuous cycle of the dishes shows me how a real business flows."
Senior political science major Will Wheeler said he enjoys working with his "quirky co-workers" at the CSU Bake Shop in the back of Edwards Hall. As the general assistant, Wheeler said his position is to help bake goods such as hoagies, cookies and granola.
"I really like spreading raw oats, which sounds kind of strange, but it's a very meditative experience," he said.
Sophomore psychology major Colleen McAnallen is a front desk monitor at Academic Village.  When she isn't getting homework done during the job's down time, McAnnallen said her duties include checking items out to students, sorting mail and acting as the "first line of defense."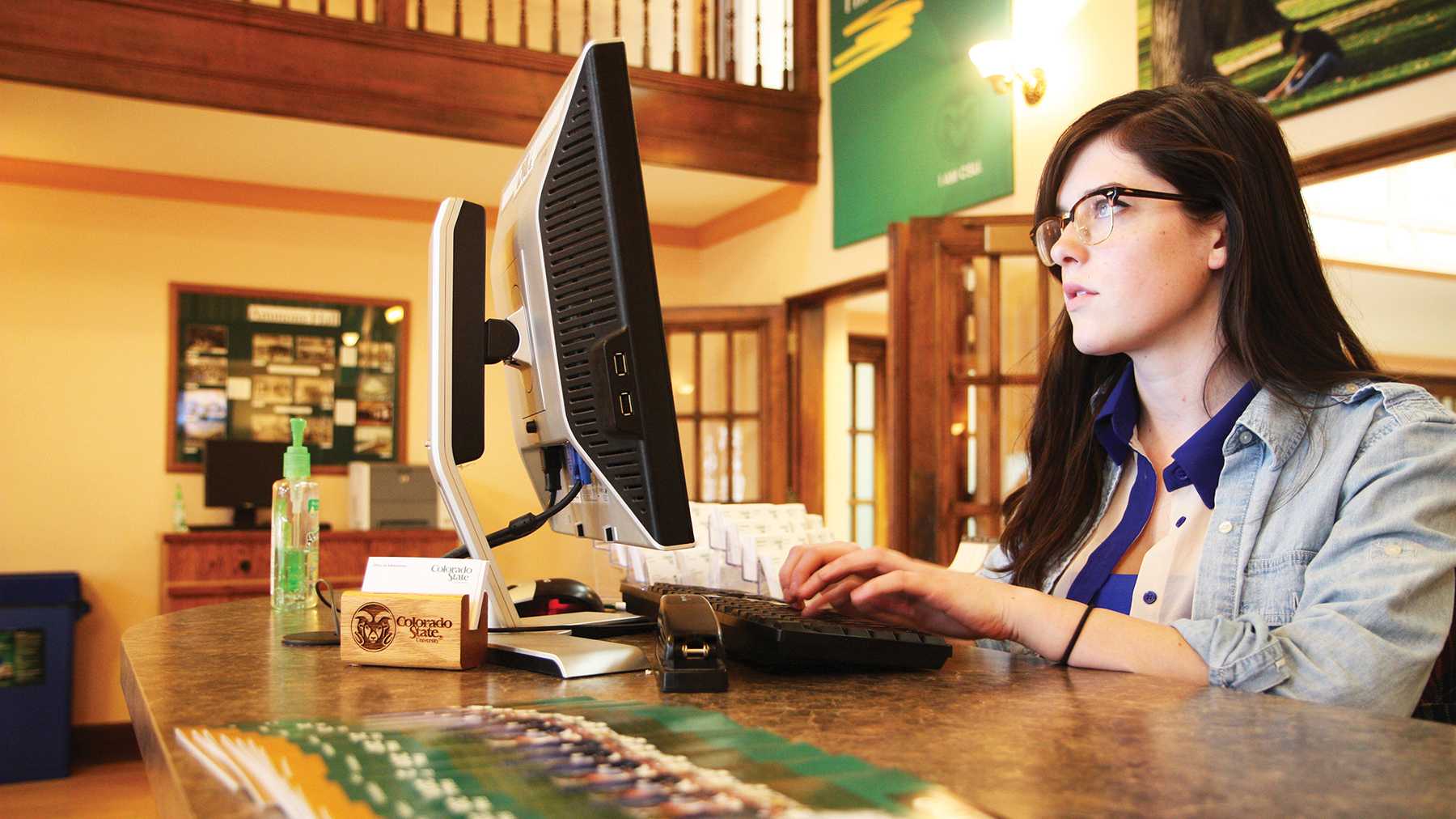 "There is always a person there to make sure the people coming in and out have keys and aren't creepers or doing anything they aren't supposed to be doing," McAnallen said.
Sometimes the most unexpected jobs can be the best time, said Ryan Yee, a freshman biomedical sciences major.
Yee works at Hartshorn Health Center mopping floors and cleaning bathrooms.  He said he loves the good times he shares working there with his best friend, Tracy White — which can even make scrubbing toilets fun.
"One time we had this nice Christmas party and we put on reindeer horns and listened to Christmas music," Yee said. "Our manager, who is the best in the world, got us pizza, cookies and gifts."
Many student employees on campus found some downsides to their jobs, however.
Although he loves being able to help students solve math problems at the PACE center, sophomore chemistry major Angel Sanchez said the worst part of his job is making people cry.
"When a girl I was helping went in to take the exam, she was having trouble with a problem," Sanchez said. "In the proctor setting I can't help out anybody at all. So I told her that, and she walked out crying."
Freshman animal sciences major Rachael Bianchi experienced a different negative to working on campus: conflicts with school.
Last semester she worked at the English department sorting papers and basically doing whatever they needed her to do. Bianchi said she loved the people she worked for and the convenience of working so close by, but she quit because she needed to focus more on school.
Collegian Writer Cailley Biagini can be reached at news@collegian.com.