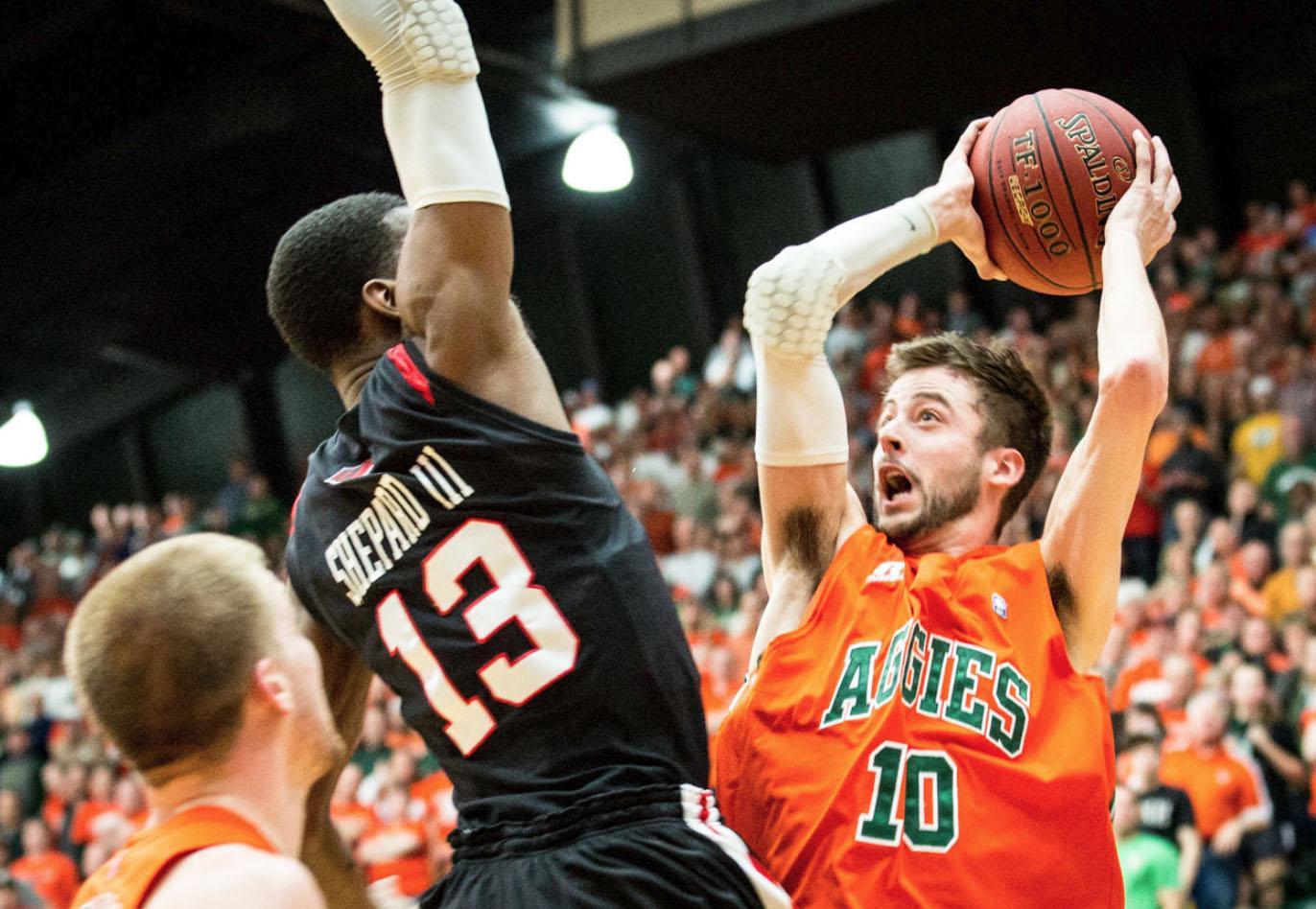 The last time the CSU men's basketball team was ranked, the average cost of gas was 21 cents per gallon, a gallon of milk cost 92 cents and the green and gold CSU Rams were the pumpkin and alfalfa Colorado A&M Aggies.
Last week, the Rams received their first top 25 ranking since 1954. This week, the Rams made the jump to No. 22 in the Associated Press poll and No. 21 in the USA Today Coaches Poll.
Saturday, the Rams play Mountain West rival New Mexico and tickets for the game are already sold out, marking the third consecutive sell-out game for the men's basketball team this season.
"I think there's this overwhelming interest in our program right now on a local and regional, and even a national level and it sure has made it fun and exciting to be around the program," said Gary Ozzello, senior associate athletic director for community relations at CSU.
Ozello is in his 35th year working for the CSU athletic department and said he cannot remember a time when the basketball team sold out tickets this far in advance of a game. CSU announced last Thursday that tickets to the general public for the game against New Mexico had sold out — nine days before the game.
"I think the exciting thing is this type of support is going to spill over to other sports programs … and I think our student support is going to continue to increase," Ozzello said.
Ram Ruckus, the official spirit group of CSU, has added to students' enthusiasm. Before last week's Orange Out game against San Diego State, the group helped organize the entire student section into performing the Harlem Shake.
Tim Brogdon, director of Ram Ruckus, helped to launch the group last semester with the goal of creating a culture of spirit, enthusiasm and excitement at CSU athletic events, Brogdon said.
Although the national attention has brought a lot of excitement to campus, Brogdon said he thinks students were excited about the team even before being ranked.
"I would say once students got back from winter break we saw a jump in membership and a lot more engagement on our social media sites, and then all this planning and really cool stuff has culminated kind of in the perfect storm, and then once the team became ranked it really did help us kind of get Ram Ruckus out there to everybody," Brogdon said.
Brogdon said  the atmosphere in Moby Arena has been electric lately.
I mean, I was a student for four years and I had been to my fair share of athletic events, and I had never seen it how it was (against San Diego State). It was nuts. I mean, it was insane. That was the best experience I have ever had — ever."
While this weekend's game will mark the third consecutive sellout at Moby for the men's team, it is still a little early to conclude if campus retailers are also reaping the benefits as a result of the team's top 25 status.
"At this point in time, with just one week's worth of sales, it's hard to make any determination," said John Parry, director of the bookstore at CSU. "We know that sales at the basketball venues are up slightly from where we were at last year, but in store sales — we had a big sale that hit last week — so I don't know that we can attribute any increase or decrease to the basketball team."
"Obviously a second week is going to help," Parry said. "If we can win this weekend against University of New Mexico and move into next week ranked again then I would anticipate that we start seeing some more interest in the program."
Collegian Writer Katie O'Keefe can be reached at news@collegian.com.