ASCSU Senate continues work despite relocation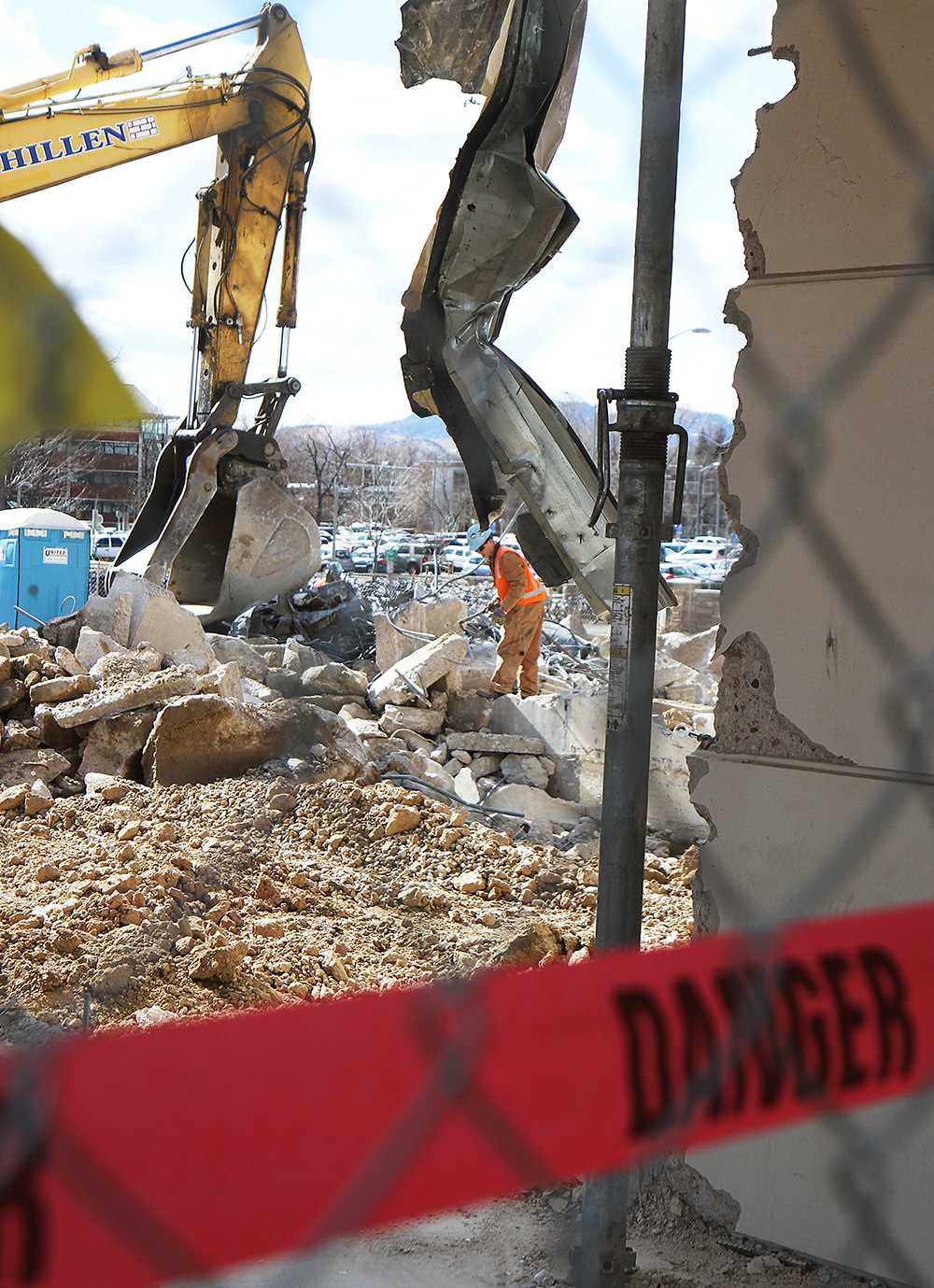 If the CSU Fight Song is heard echoing through the halls of the Computer Science Building (CSB), try not to be alarmed. According to one participant, it's probably the student Senate.
The Associated Students of CSU legislative branch had to relocate its Wednesday night meetings to CSB 130 since its chambers have been demolished as part of the one-and-a-half year-long Lory Student Center renovation.
The chamber has held thousands of meetings since it was built in 1960, hosting debates between ASCSU senators over legislation affecting fellow students.
Minutes from the 70s reveal that the exchanges took place with cigars and rude language. In a quote from May 11, 1971, "Jerry Sherk asked Speaker Bill Byers to stop smoking cigars that stunk up the chambers." On April, 24, 1971 the minutes read, "Bill Byers commented the meeting went rather well, with good discussion, but the language should be kept quotable."
Even still, senators have always been required to stay and work until all the business has been concluded.
According to ASCSU Vice President Joseph Eden, his most significant Senate memory was from his first meeting — a meeting that coincided with the night Senate had to approve job descriptions, cabinet ratification, and bills presented by the entire incoming administration.
"I remember the meeting started at 6:30 p.m. and by the time everything had been discussed and voted on, I walked back to my dorm room at 6:15 a.m. the following morning," Eden said. "It was a very interesting 'Welcome to ASCSU Senate' for me, but it actually helped me understand how everything worked and set up a good foundation for learning about the organization."
32 Senate members consist of representatives from each of the eight colleges in the university, as well as representatives from the Graduate School and Intra-University representatives.
"For me being a senator is a way to get my voice heard on campus as well as a way to keep connected to both my fellow classmates as well as the university," said College of Engineering Sen. Brandon Earle. "Student Senate is one of the best ways on campus to make change."
According to Eden, who presides as Speaker of the Senate, members meet weekly to discuss, debate and vote on legislation.
"These pieces of legislation can take on a variety of issues, ranging from tuition and student fees to changes in executive branch job descriptions and budget transfers, and everything in between," Eden said.
Jessica Teal, a senator from the College of Applied Human Sciences, said she joined senate to represent the needs and hopes of the student body and help make changes a reality.
"I truly believe that CSU is the greatest university to attend and believe that I can demonstrate my dedication to helping others through more than just my classes or other involvements," Teal said.
The chambers in the LSC sat 80 people, had an LCD projector optimal for PowerPoint and video presentations, built-in microphones for presenters and participants and a phone line for conference calls.
"It was great for presentations and allowed for all senate members to voice their opinions in a formal manner," Earle said. "I am excited for the new senate chambers because the new venue appears to be much more open and will allow for a wider range of activities."
According to Eden, the renovated Senate Chambers will have new voting technology that will help expedite ratification of new members and legislation. The space will have a new conference room and incorporate a darker wood tone, consistent with the décor of most political meeting locations.
According to Kyle Bevers, ASCSU Senate parliamentarian of the, one of the most important resolutions he's seen approved in that room is the tax holiday on textbooks for students, passed last fall.
Senate Officer Andrew Olson said the most important piece of legislation was the creation of the University Technology Fee Advisory Board (UTFAB) in 2003 and the University Facility Fee Board (UFFAB) in 2005.
"These two boards allocate the university technology fee and the university facility fee and have proven very vital since their inceptions," Olson said. "Each of these boards are very important and we wouldn't be where we are today without them."
Responsible for managing the allocation of the university technology fee and the university facility fee, Olson says they have proven vital since their inceptions.
"(They) Have become cornerstones of CSU, has set high standards for buildings of this university, and has given other universities something to strive for," he said.
Senior Reporter Kate Simmons can be reached at news@collegian.com