Spring recruitment for Greek Life is underway at CSU
Six sororities are currently looking for new members as part of spring recruitment, along with all fraternities, who recruit throughout the whole year.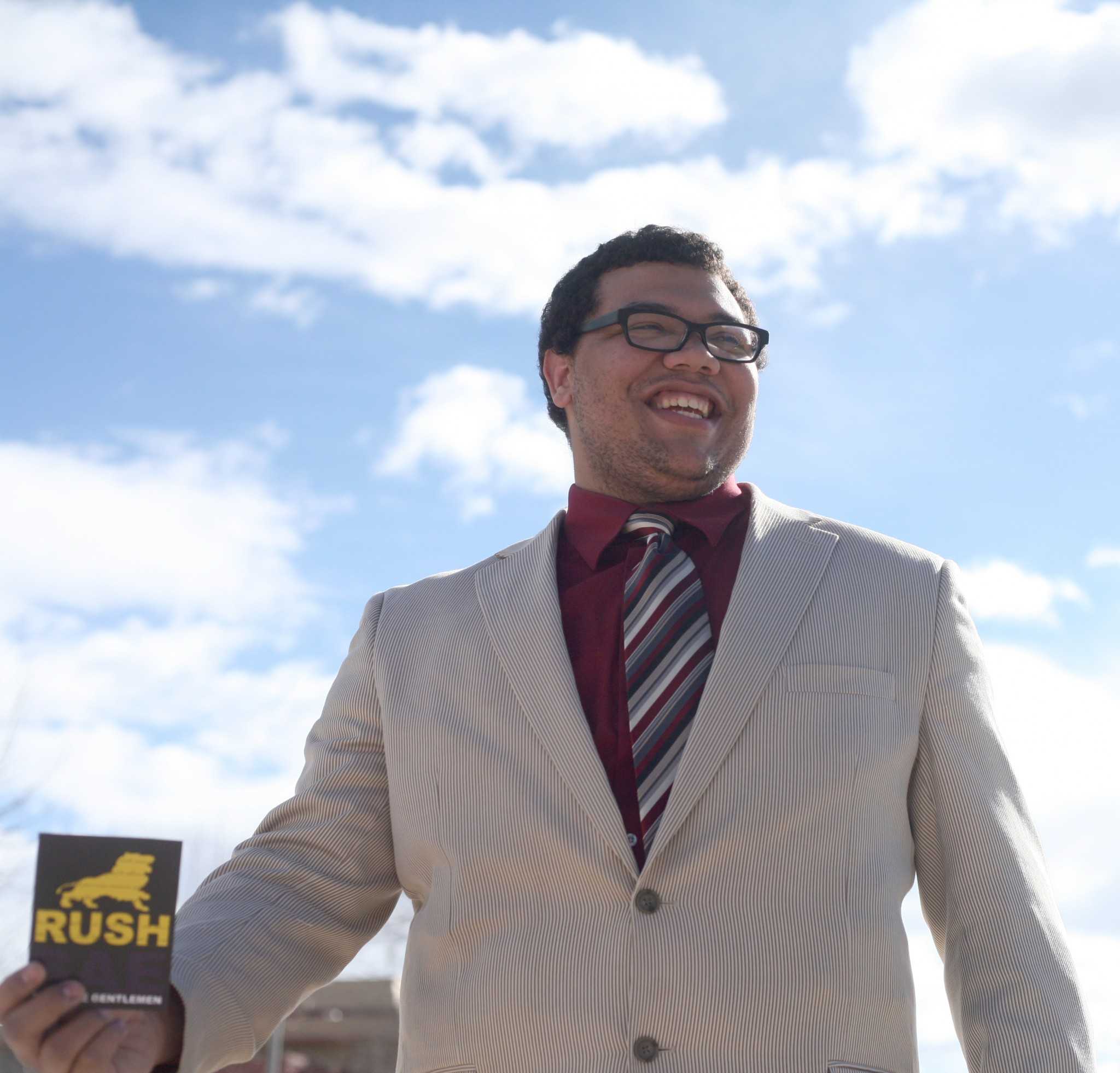 There are four councils at CSU including the Panhellenic Council, the National Pan-Hellenic Council, the Multicultural Greek Council and the Interfraternity Council.
The Panhellenic Council is composed of nine sororities, six of which are participating in spring recruitment: Alpha Delta Chi, Delta Delta Delta, Kappa Delta, Kappa Kappa Gamma, Sigma Alpha and Zeta Tau Alpha.
According to Gabrielle Ligotke, the Panhellenic vice president of recruitment, spring recruitment is a "less formal" process than the fall formal membership recruitment process.
"Chapters are able to host events at different times and potential new members can pick and choose which events they are interested in attending," Ligotke said.
According to Amy Bell, Greek Life coordinator and Panhellenic advisor, fall recruitment can be intimidating.
"A lot of times students are overwhelmed with classes and a lot of women choose not to affiliate in the fall," Bell said.
In the fall, about 500 women rush and 350 get placed, or accept bids for a sorority. In the spring, numbers are significantly lower, with 80 to 90 women rushing.
Christin Slaughter, the Tau Lambda chapter president of Delta Sigma Theta, enjoyed her experience of being recruited.
"When I was recruited I was very excited but also eager to learn all of the history and
traditions of my sorority," Slaughter said. "It was a lot to learn but it was very worth it. I also value the relationships I formed with all of the women I was going through recruitment at the same time I was."
For Chris Jarrett, a sophomore environmental engineer, the recruitment process led him to join Kappa Sigma.
"I just ran into one of the members and thought he was cool and wanted to know people, so he invited me to broomball," Jarrett said. "It's just a good brotherhood bonding experience."
"It's so much more realistic instead of putting on a fake smile and pretty dresses and selling yourself to girls," Jarrett said. "It's more like, lets have fun, play football and hang out because that's what we end up doing."
Jarrett said that the rush process for him made it clear that his dues were going to brotherhood events and philanthropy events.
"We're showing the kids this is what we do, when you pay your dues it's not going to be buying friends, like some people think," Jarrett said.
The rush process wasn't a negative experience for Jarrett as much as it was just finding a place where he fit and felt welcomed.
The Greek council's are fairly secretive in their recruitment process because of history and tradition, Bell said.
If a student is interested in joining Greek Life, they are expected to do research to determine which chapter would be the best fit before the recruitment process.
The Interfraternity Council, made of 20 fraternities, recruits 365 days a year, but according to Bell they do a significant push in the beginning of each semester.
According to Jaron Maggard, rush chair of Alpha Gamma Omega Christian fraternity, Greek Life at CSU is quite small compared to other colleges.
"Not many men join fraternities overall, and even fewer would want to join a Christian fraternity," Maggard said. "Because we stand between two ideologies that at times seem to be entirely opposed to one another, AGO focuses on finding men that have had contact with our members already."
Alpha Gamma Omega primarily focuses on making themselves a public entity by chalking the plaza and handing out fliers.
"Our actual rush process typically consists of one and a half to two weeks of nightly activities that are designed to both allow rushees to meet and interact with the active body and give actives a chance to evaluate the rushees," Maggard said.
When the events are over, the fraternity holds a voting session that is based on the rushees' spiritual, social and academic merits.
"We have over 40 chapters that provide unique experiences," Bell said.
Each chapter has a different philanthropy project which can also determine which chapter is right for students.
According to Bell, spring recruitment is for those who want leadership experience, are looking for a good fit and relationships that will last for a lifetime.
Student Life Beat and Entertainment Reporter Bailey Constas can be reached at news@collegian.com.