Mayor Karen Weitkunat announces reelection bid, lists student housing as priority
Fort Collins Mayor Karen Weitkunat said in a press release Wednesday evening that she intends to run for reelection –– and oversee a changing relationship with CSU during her second term in office should the city's voters grant her the opportunity.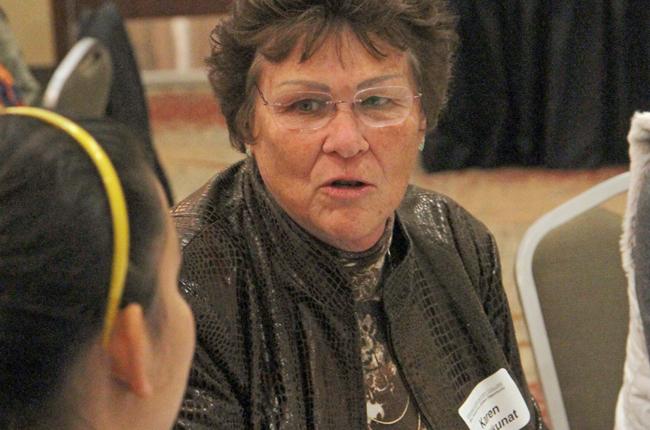 "I think it's only going to get stronger," she said in a phone interview with the Collegian. "CSU is an economic force in the community … (university president) Frank is totally connected in partnering with the community."
Weitkunat, who is currently running uncontested according to the release, said housing would continue be high on her list of priorities as mayor if reelected.
" … recently with the hosting shortage, student housing has become a major community concern," she said, adding that the city government has been putting together an action plan that deals with the issue due in February. " … Housing is always high on the agenda it's one of the fundamental basics of a community. That's regardless of student, senior, homeless, down the line. It's the gamut in housing."
Weitkunat's release cited her experience on the Fort Collins Planning and Zoning Board, Housing Authority, Larimer County Planning Commission, and Colorado State Housing Board, among other councils before being elected mayor in 2011.
News Editor Andrew Carrera can be reached at news@collegian.com.