Larimer County Sheriff Justin Smith clarifies gun control statement
In light of the recent Newtown shooting and the Aurora shooting in July 2012, gun violence and gun control laws are on legislators'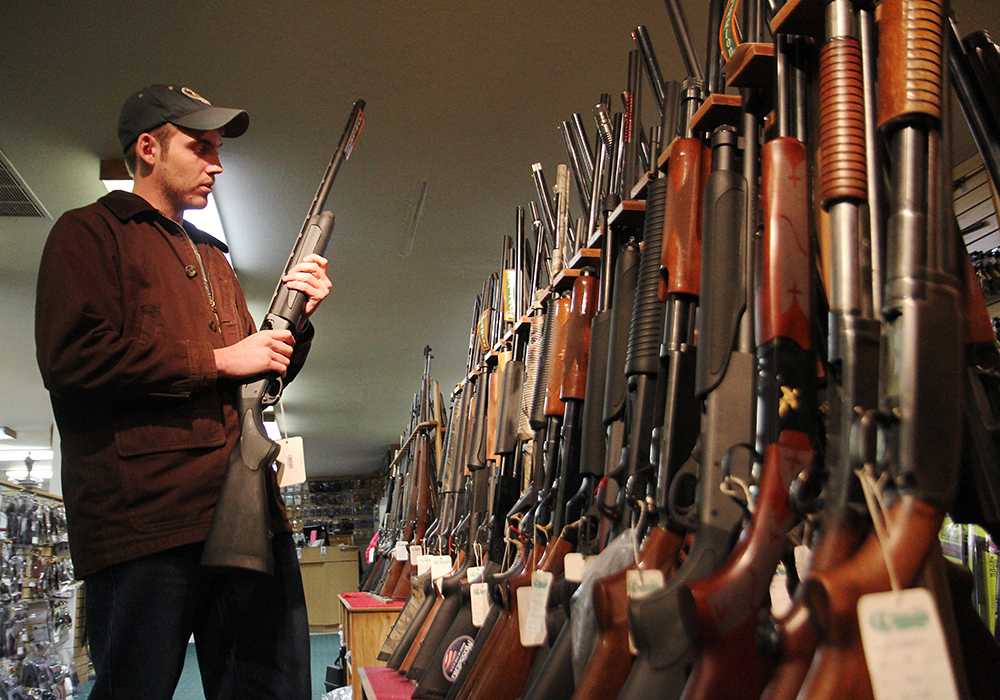 minds.
One local government official took to his Facebook page to report his stance on gun control.
According to the Coloradoan, Larimer County Sheriff Justin Smith wrote a post on his Facebook page last week saying he would not allow the constitutional rights of residents in Larimer County to be violated. Smith wrote that he contends that will happen if a federal law is passed regulating background checks in person-to-person gun sales.
In his post, Smith wrote the only way this system will work is to register every firearm in existence. He then went on to write that anyone who refuses will be considered a criminal by the government.
"That same government," Smith wrote, "which all too often has failed to enforce the current laws against criminal predators, will then start to discriminately target and prosecute law-abiding Americans who are simply exercising their Constitutionally recognized Right to keep and bear arms."
Smith has since softened his earlier statement, telling the media that he will not be the one to determine the constitutionality of a law, nor will he simply ignore enforcement of it, but rather mount a lawsuit against it should it become law.
Recent shootings and comments like these have elevated fears about more shootings occurring within our own communities.
CSU has its own emergency system for reacting to such an attack, according to Chief Wendy Rich-Goldschmidt of the CSU Police Department.
"There are many offices around campus that have emergency push buttons that go directly into the 911 system, notifying CSUPD," Rich-Goldschmidt said. "CSU safety experts continually monitor new technologies that can be put in place to assist with safety."
Rich-Goldschmidt said during an emergency, the university would communicate with the campus community using emergency email and text messages, as well as use safety tools available to many specific buildings –– such as locking down electronic key access in buildings with those systems.
Although these precautions could help in the case of a gunman at the university, there are still ongoing debates about whether regulating or banning certain guns might make precautions less necessary.
And while no law has been passed yet, Bill Cates, store manager of Rocky Mountain Shooter Supply in Fort Collins, said that isn't quelling local perceptions of such a law, or any other law attempting to regulate or ban guns.
"There is a lot of fear and anticipation about it," Cates said. "People are panicking that their rights are going to be taken away and so they are buying more [guns]."
Cates estimated that sales at his store have increased at least 100 percent in recent months due to the discussion of various regulations of guns. Cates said his customers don't see the possibility of new legislation as a way to combat violence, but another means of government control.
"The people who come into our store don't see it as a protective measure," Cates said. "They see it as regulation for law-abiding citizens instead of approaching the real issue, such as mental illness or anything else."
"Bans have been used in the past as a way to combat gun violence," Cates said. "There were bans on guns like assault rifles and tactical rifles a few years ago, but that was also the same time that Columbine occurred. So the local gun-owners are just kind of saying 'Well, here we go again!'"
Smith could not be reached for an interview at the time of press.
City Beat Reporter Carrie Mobley can be reached at news@collegian.com.