CSU enrolling engineers in high numbers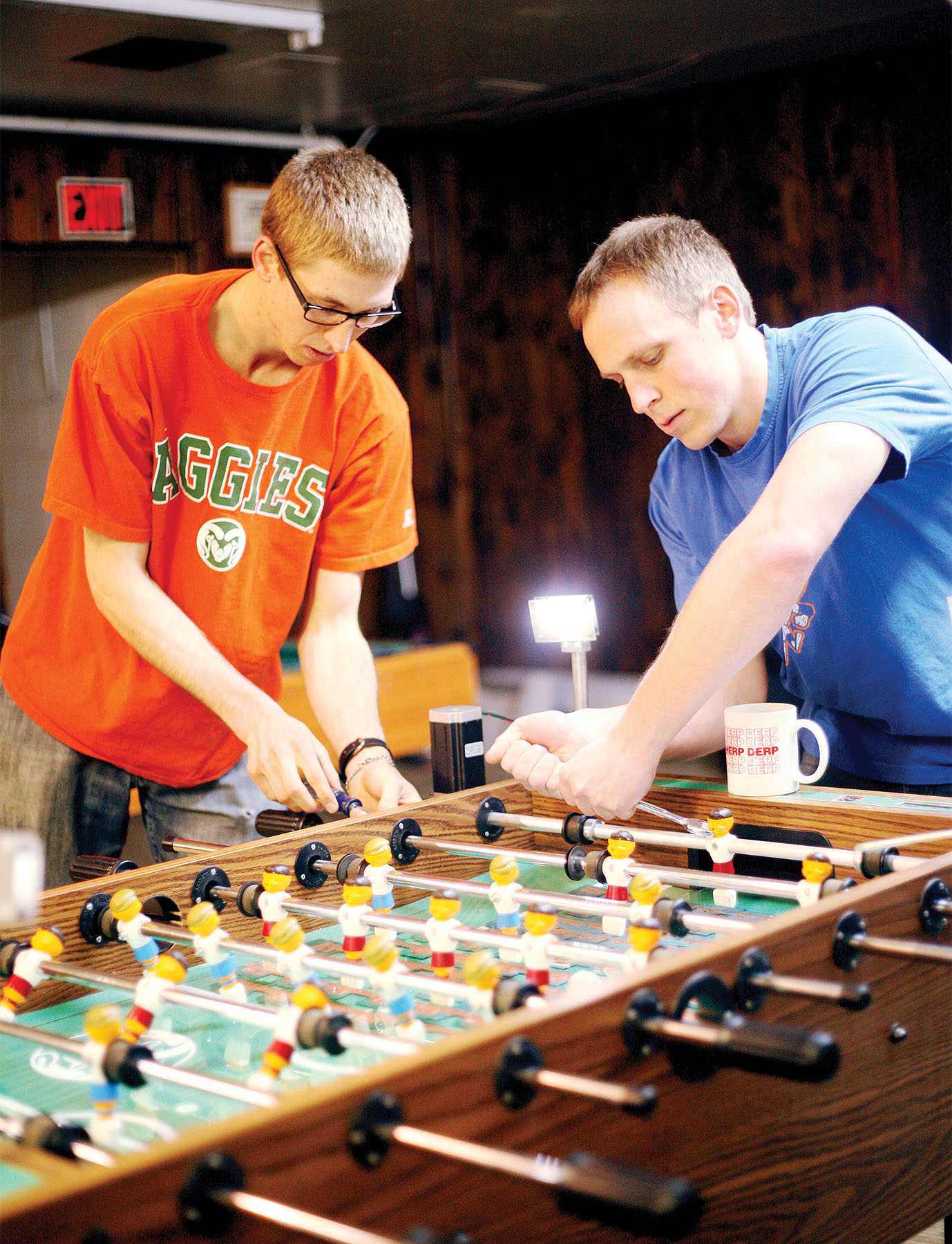 As a result of new recruitment policies, the College of Engineering has seen the largest growth rates of any college at CSU over the past decade.
"It all started five years ago," said Kathleen Baumgardner, director of strategic communications for the College of Engineering. "We saw that our enrollment numbers for women were below the national average."
According to the American Society of Engineering Education, the national average enrollment for undergraduate female students in engineering was 17.5 percent in 2006. At the time CSU engineering had a 15.82 percent undergraduate female enrollment, a 1.68 percent difference.
Now, the college can boast a 20.56 percent female undergraduate enrollment rate, which is almost a full 2 percent higher than the national average, reported to be 18.8 percent in the fall of 2011.
As a whole, the College of Engineering has grown by 39 percent over the past ten years — more than any other college on campus.
Much of that growth can be attributed to the college's efforts to attract more female students, but other recruitment initiatives have led to the department's increased numbers.
One of those initiatives is the student ambassador program, which involves a staff of twelve students reaching out to prospective students.
One of the student ambassadors, senior mechanical engineering major Caley Follmer, said that the program's one-one-one approach with prospective students helps bring in the large numbers.
"We call them and see if we can answer any questions they might have," Follmer said. "We also invite them to events, send them emails, take them on personal tours and engage them with our own personal stories as engineering students."
Another student ambassador, senior electrical engineering major Lucas Wadman, uses the personal tours as a chance to highlight certain aspects of the engineering department that might attract students' interest.
"Depending on what concentration the student is considering I might show them the big Mechanical Engineering labs and show examples of projects that students and staff are working on," Wadman said. "If they're unsure of which discipline to choose I try to give them a sampling of everything."
Wadman added that Academic Village with it's many resources for engineering students is a factor that he likes to highlight in his tours.
An event many prospective students attend is the Engineering Exploration Day, which brings in anywhere from 500 to 600 students and their families to tour and attend sessions with students and faculty from the College of Engineering.
Wadman sits on the boards at the exploration day for both biomedical engineering and electrical engineering to answer questions about what students can expect from both fields of study.
Even with all the new initiatives the College of Engineering has launched to attract prospective students, Baumgardner says that the college is planning on launching even more.
"We want to be much more proactive in reaching out to high schools," she said. "We want to have student ambassadors visit their old high schools to showcase the college and answer questions student might have."
But when it came down to it, Baumgardner said the real attraction to the college comes from the people involved with it.
"We have a wonderful staff with people who are ready to engage prospective students and who are ready to tell their own stories," she said. "Our strength is in our people."
Senior Reporter Sean Meeds can be reached at news@collegian.com.