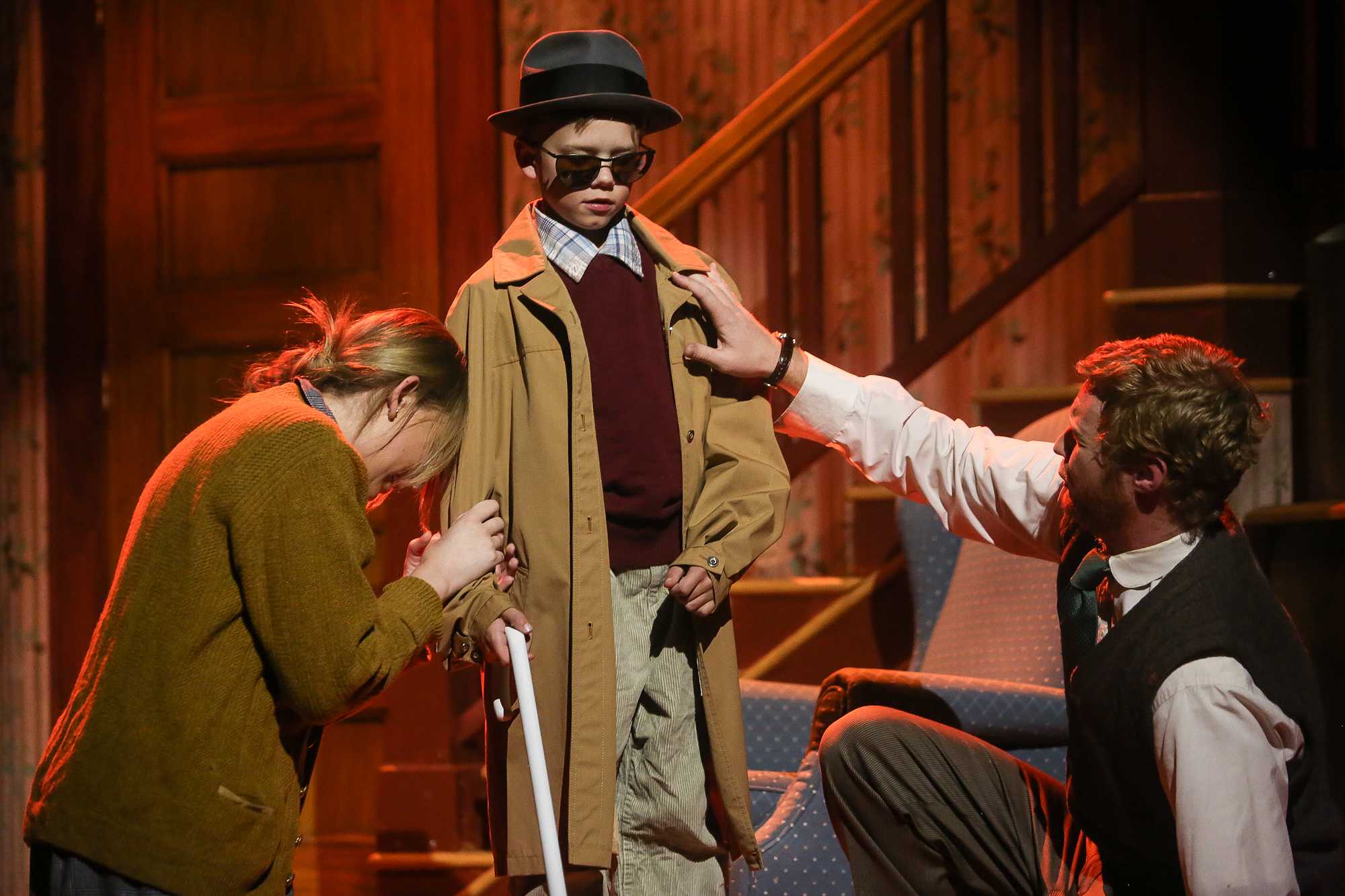 After a successful theater camp for kids this past summer, the CSU theater department decided to go one step further.
The classic and beloved tale of one boy's mission to find happiness in a Red Ryder BB Gun, CSU's production of "A Christmas Story" brings together child actors and college students.  Half the cast are CSU students while the other half are children who participated in the department's summer acting camp, "Kids Do It All".
The story of a boy, Ralphie Parker, and his quest to get the ultimate Christmas present is one familiar to those who have seen the 1983 motion picture of the same name — i.e. everyone who had a childhood.
The play was based on the movie and follows the story closely, but will also use the elements of live theater that were not in the movie, such as the physical presence of the adult Ralphie who is the narrator of the story.
"It's action-packed and very funny. This is one of the only shows with kid actors," said Nate Wozniak, who plays Ralphie in half of the performances.
The performances feature two casts of children: a green cast and a red cast.
"It's one of the most authentic shows that you could see here. The set is awesome; it is so realistic in every way," said Ben Braiman, who plays Grover in the green cast.
Most of the kids want to go further with their theater education, and are even thinking about going to CSU when they are older to study theater.
"My favorite part is the environment and how it feels to be in a large performance," said Tannis Downing, who plays Sissy in the green cast. "It's really fun working with the college students; it's a new experience."
Cricket Elder, portraying Helen, added that the college students felt like older siblings.
The theater majors involved with the show are enrolled in the department's newest course, called "Teaching Creative Drama to Children," according to director Laura Jones.  Their responsibilities are managing the children on and off stage.
Many of the children explained that the hardest part was knowing their cues and being quiet off-stage.  The student managers, or "kid wranglers" as they were called on set, used their own experiences of being on the stage as well as what they learned in Dr. Jones' class to help the child actors feel comfortable in such a large performance.
Tickets can be purchased online or at the UCA ticket office.  Performances will alternate between green and red casts.