Mum's the word for details on Obama's Tuesday visit to Colorado State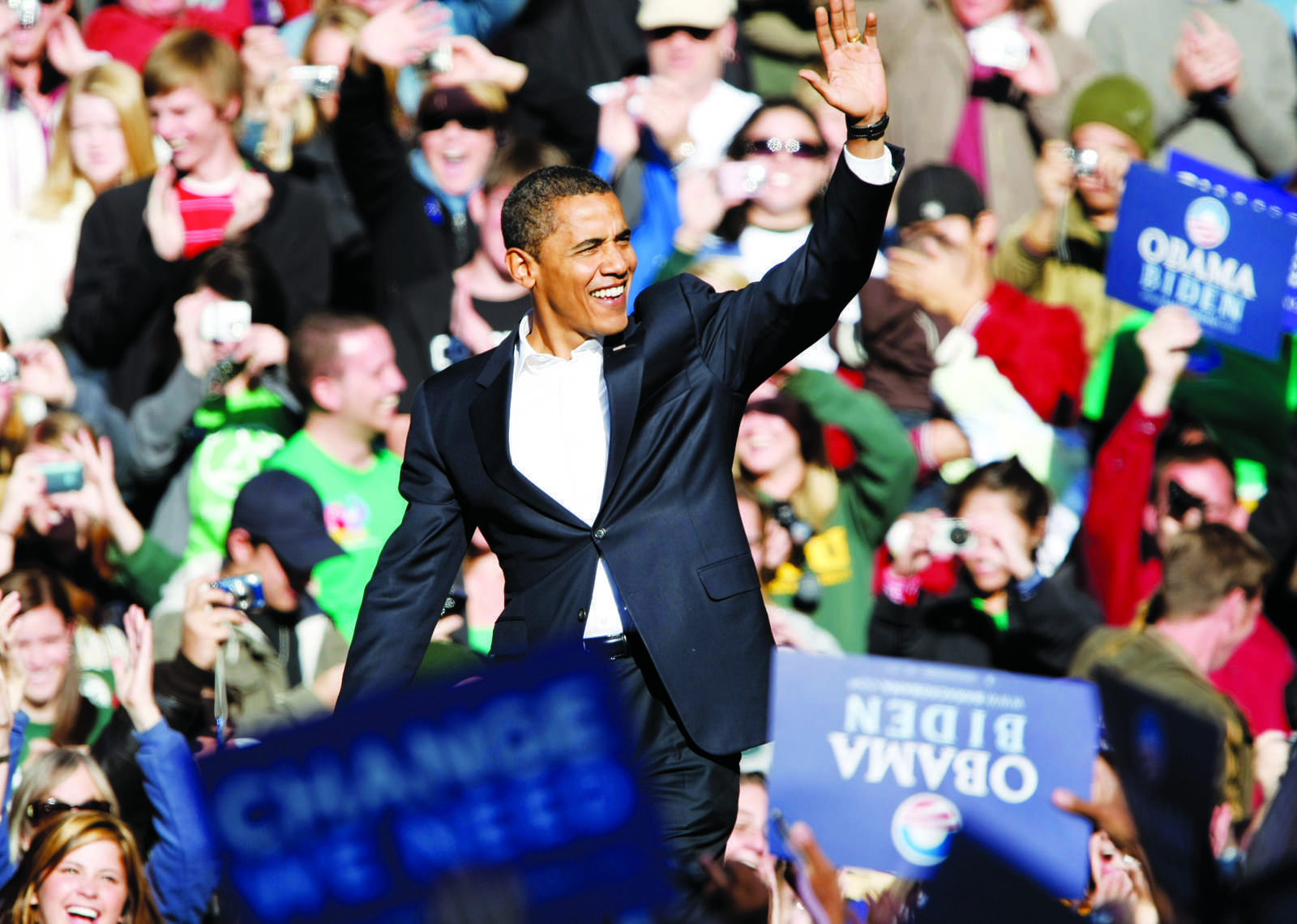 While President Barack Obama's campaign has confirmed that he will be making a stop at CSU on Tuesday, the specifics of the visit are still unknown — even to the CSU departments charged with providing logistical support.
Sources close to the campaign say that details as to when, where and who's invited will be released sometime this weekend, though they say his speech will occur sometime between 5:30 p.m. and 7 p.m.
This short notice is normal, according to Blaine Nickeson, the assistant vice president of campus relations and chief of staff at Denver's Auraria Campus, which is comprised of CU-Denver, Metropolitan State College of Denver and the Community College of Denver.
The Auraria Campus has seen two recent presidential visits, including one last October and another on Aug. 8. Nickeson said campus officials didn't receive notice about the most recent visit until Aug. 3.
"You definitely have short notice when it comes to these types of things," Nickeson said. "But a presidential visit can be a real opportunity for your campus to be seen nationally."
CSU Spokesman Mike Hooker said the university hasn't received any details from the Obama campaign, though he does know that numerous CSU departments — including University Operations and the CSU Police Department — will be working with the Secret Service to ensure that the visit runs smoothly.
Because public institutions are separate from political campaigns, CSU will present the Obama campaign with a bill for any of the costs incurred by the visit.
Since Obama's visit to CU-Boulder in April was not technically a campaign visit, CU footed the bill at an estimated cost of $110,000, according to the Denver Post.
"As someone who's watched the organizational process for a good deal of small events, I know the good things that come out of putting out an event that's well-orchestrated," CSU President Tony Frank said.
According to the Morgan Library Archives, the last standing U.S. president to visit CSU was Dwight D. Eisenhower in the late 1950s.
In 2008, more than 45,000 student community members gathered in the Oval for then-Sen. Obama's last visit. Senior agricultural sciences major Melissa Gamber was one of them.
"The line just to get into the Oval cut through the Plaza and circled the Laurel/North Campus/Moby area more than once. The Oval itself was packed once we got in there, front to back and then some," Gamber said in an email to the Collegian.
The CSU College Republicans are in the process of organizing events counter to Obama's speech, according to club President Brad Dick. He said the details will be released sometime this week.
The CSU College Democrats will be volunteering and campaigning for local candidates, said club President Kelsey Maez.
"There's a certain amount of respect you need to have for the president of the U.S. when he comes to campus," Frank said. "We need to put our best foot forward as a university."
Related articles