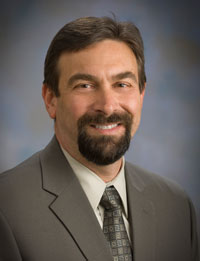 University president Tony Frank will hold an open forum for public discussion of CSU's proposed on-campus stadium according to a press release. The forum will be held on Tuesday, July 31 at 5 p.m. in the Lory Student Center East Ballroom and provide an opportunity for the public to share opinions and ideas about the stadium proposal. This will be the last chance for public input on the issue, after which Frank's decision will pend the Stadium Advisory Committee feasibility study.
The Committee was created to examine the issues related to building an on-campus stadium  including site selection, fundraising and naming opportunities, and the hiring of professionals to analyze, plan, design, and build the new stadium.
Frank will make a decision on building a new, on-campus stadium after the final Stadium Advisory Committee meeting delivers their feasibility study on August 9. This event is open to the public.
According to a spring article in the Collegian:
Athletics Director Jack Graham said the process of determining the feasibility of the stadium is about 95 percent done.

The aspects of the proposal which have been completed, according to Graham, include site selection, between Pitkin and Laurel; cost, now estimated at $250 million; and some factors of design.

Aspects that still need work include making sure the design will not surpass the proposed budget of $250 million and looking into whether upgrading Hughes Stadium is feasible.
Related articles