UPDATE: Mason St. construction blocking Mulberry, Myrtle, Laurel and Old Main Dr.
[UPDATE]
The Burlington Northern Santa Fe Railway (BNSF) has revised their delivery schedule due to unforeseen equipment issues, and will now be blocking Mulberry Street, Myrtle Street, Laurel Street and Old Main Drive at Mason Street starting today, July 18th, according to a press release from the City of Fort Collins.
They will stop the train along the tracks to unload rails and materials.
Detour signs will be posted, and City of Fort Collins advises you allow extra time to reach your destination.
This update was written at 8:55 a.m. by Michael Elizabeth Sakas
The city of Fort Collins is reconstructing Mason street, originally a one-way street, to accommodated for two lane traffic. This construction will also support the construction of the MAX Bus Rapid Transis system, a new route beginning in May 2014. This entire length of the transit construction is expected to last for about 18 months. This route will consist of 12 stops along the Mason Corridor.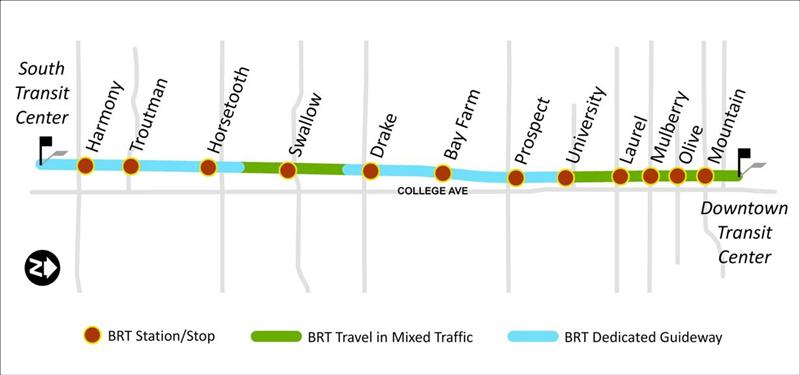 Below is a timeline of the July construction and closure plan for Mason street.
July 23 – 29: Burlington Northern Santa Fe Railroad Track Replacement
Mason street closed for traffic from Cherry St. to north of Laurel St.
Laurel St. intersection closed during end of week for maintenance
July 16 – 22 
Mason street closed to traffic
Mason sidewalks open
July 23 – 29
Mason street closed to traffic from south of Cherry St. to north of Laurel St.
Cherry street open
Laurel closed mid-week for railroad track replacement
Mason sidewalks open
A free shuttle will operate Monday-Saturday from 6:30 a.m. to 6:30 p.m. and Sunday from 9:30 a.m. to 5:30 p.m. around the road closures. Stops will be located on Howes St. and College Ave. and will pick up passengers every 10 minutes.
July 30 – August 3
Mason street closed to traffic
East and west intersections closed
Mason sidewalks open
Related articles