Welcome to: Fort Collins
The City of Fort Collins was founded at its present location as a military outpost by the U.S. Army in 1864 to protect the Overland Trail mail route, after the original location, near modern day Laporte, was washed away by a flood. The fort never had walls, and was incorporated in 1873 after becoming the Larimer county seat in 1868.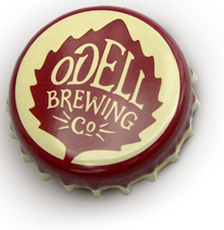 The city is famous for beer, bicycle, and art culture. Odell and New Belgium breweries are famous for their delicious craft beers, and offer brewery tours on a daily basis. The Fort Collins Bike Library checks out bikes for as long as seven days, and the city embraces bicycling with numerous bike trails and bike lanes on many city streets. The First Friday of every month is dedicated to an art walk through the galleries of Old Town, where local artists show off and refreshments are served.
Fort Collins has a plethora of festivals throughout the year, including Taste of Fort Collins, the Colorado Brewers Festival, New West Fest, FoCo MX, Tour de Fat, and many others.
The city is also home to Colorado State University, one of the leading research universities in the nation. CSU is home to more than 30,000 students who drive a major part the local culture.
Fort Collins was named one of the best places to live by money magazine and is known as a great place to visit. From bicycling, hiking, and rafting the Poudre to brewery tours and art walks, Fort Collins is a great city to experience.
Related articles