Alumni Association releases 2019 Best Teacher Awards
Lauryn Bolz and Graham Shapley
April 2, 2019
Each year, the Alumni Association collects nominations from current students and alumni for who they believe was a teacher or professor that truly made an impact on their lives. This year, the winners of the Best Teacher Award come from everywhere, ranging from liberal arts to natural sciences.
Mike Humphrey – College of Liberal Arts, Department of Journalism and Media Communication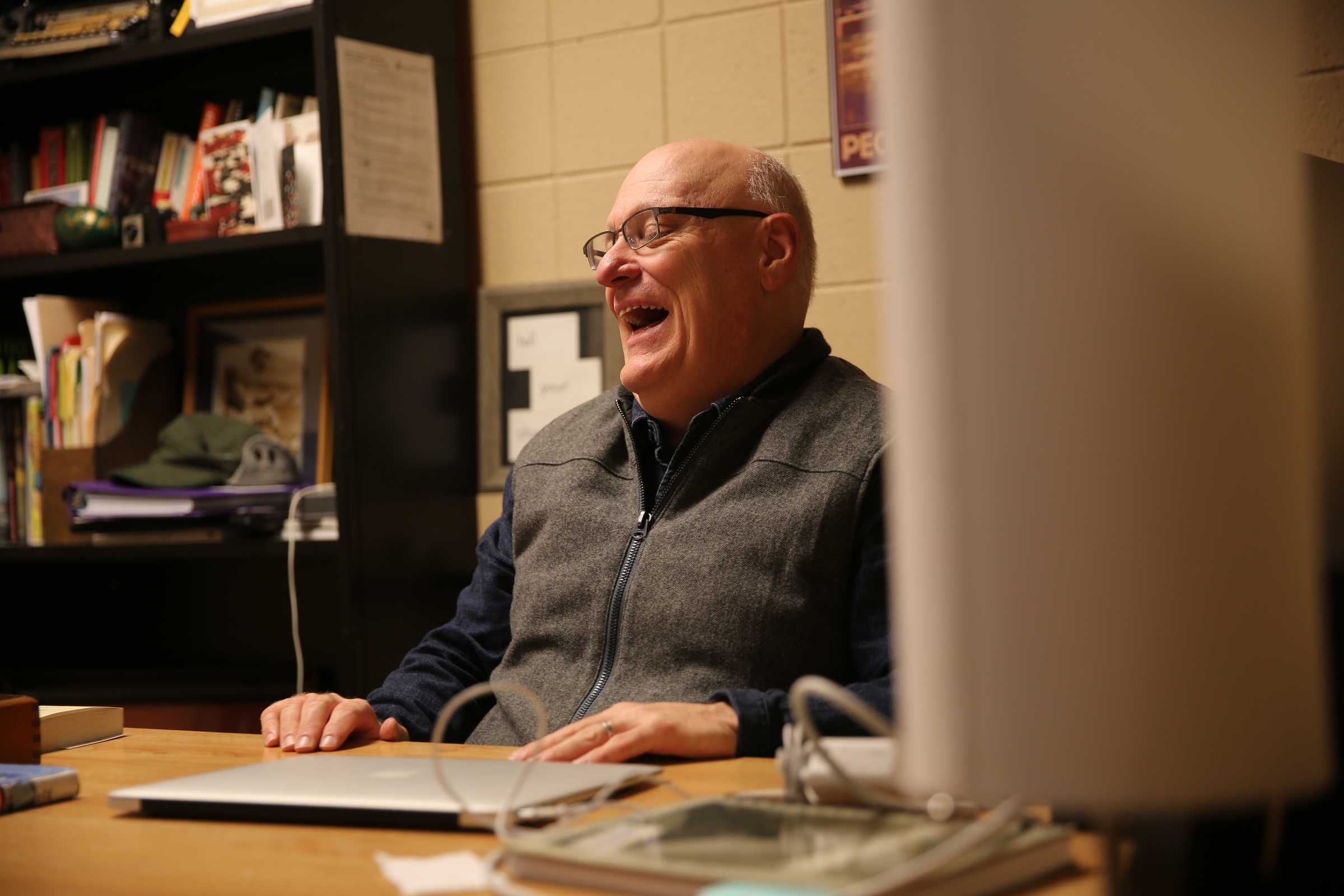 For Mike Humphrey, teaching provides the opportunity to never stop learning. Humphrey, who teaches online storytelling and digital engagement classes, draws off of his decades in the field to teach future journalists about the constantly-shifting industry of news writing.
"I still think a lot about how I can help you learn what will get you ready for an ever-changing media landscape," Humphrey said. "A lot of it is about tools, like learning how to write and doing video and audio, but I've realized that there's something about the brain that has to happen too. That is the key tool when it comes to things that are constantly changing on you."
Humphrey's colleague-to-colleague teaching style, which he developed from years of working in a community newsroom, helps him relate to, as well as learn from, his students.
"I don't think I know much more than students," Humphrey said. "A normal classroom is 36 people, and the average age is 20. That's 720 years of lived experience in the room. If we add that all up together, that's a lot of wisdom in the room, so why wouldn't we open that up?"
Whether it is teaching in the classroom, advising the Rocky Mountain Student Media Corporation or writing for Forbes Magazine, Humphrey is always seeking new ways to empathize with the world around him and the people in it.
"I think about who the audience is, who are you when you're the audience and what you want," he said. "Once you think about those things, like how do we tell facts that matter, but do it in ways that connect people together and make them feel like they are a part of the community that we are creating around our content."
Jon Firooz – College of Business, Department of Marketing
For Jon Firooz, a professor in the College of Business, the fact that he was even in the position to get the Best Teacher Award was a surprise.
"I never had an intention of becoming a teacher of any kind," Firooz said. "When (a teaching opportunity) came my way, I had spent many years working in the industry, and I saw it as an opportunity to share some of the experiences that I had learned with future business leaders. That gives me the motivation I need to do the best possible job that I can."
Firooz's experience is spread across many years in all fields of business imaginable. He started his career as an engineer at Hewlett-Packard before moving into engineering management, business development, acquisitions, marketing and research and development. During this time, he decided to take a position in a smaller Fort Collins company.
"I grew up in this area, and it was nice to get back home," Firooz said.
An old manager from Hewlett-Packard, who was a professor at Colorado State University, contacted him about teaching a course that would cover "a little bit of everything you need to know about business," and Firooz's history put him in a perfect position.
"He said, 'The problem we're running into is we've got a bunch of great research professors that are experts in their area, but they don't know anything outside of their area,'" Firooz said. "I said, 'Alright;' it was only one class. I could probably kinda work it in, but then a month before the semester started, I got a call from the head of the marketing department."
Another course was without a teacher three weeks before the semester started, and Firooz was offered that position as well.
"That's when I said, 'I guess this is going to be more of a thing,'" he said. "It isn't all that different from management, they're just younger and there are more of them. I gave it a shot, and I loved it."
Dawn Mallette – College of Health and Human Sciences, School of Education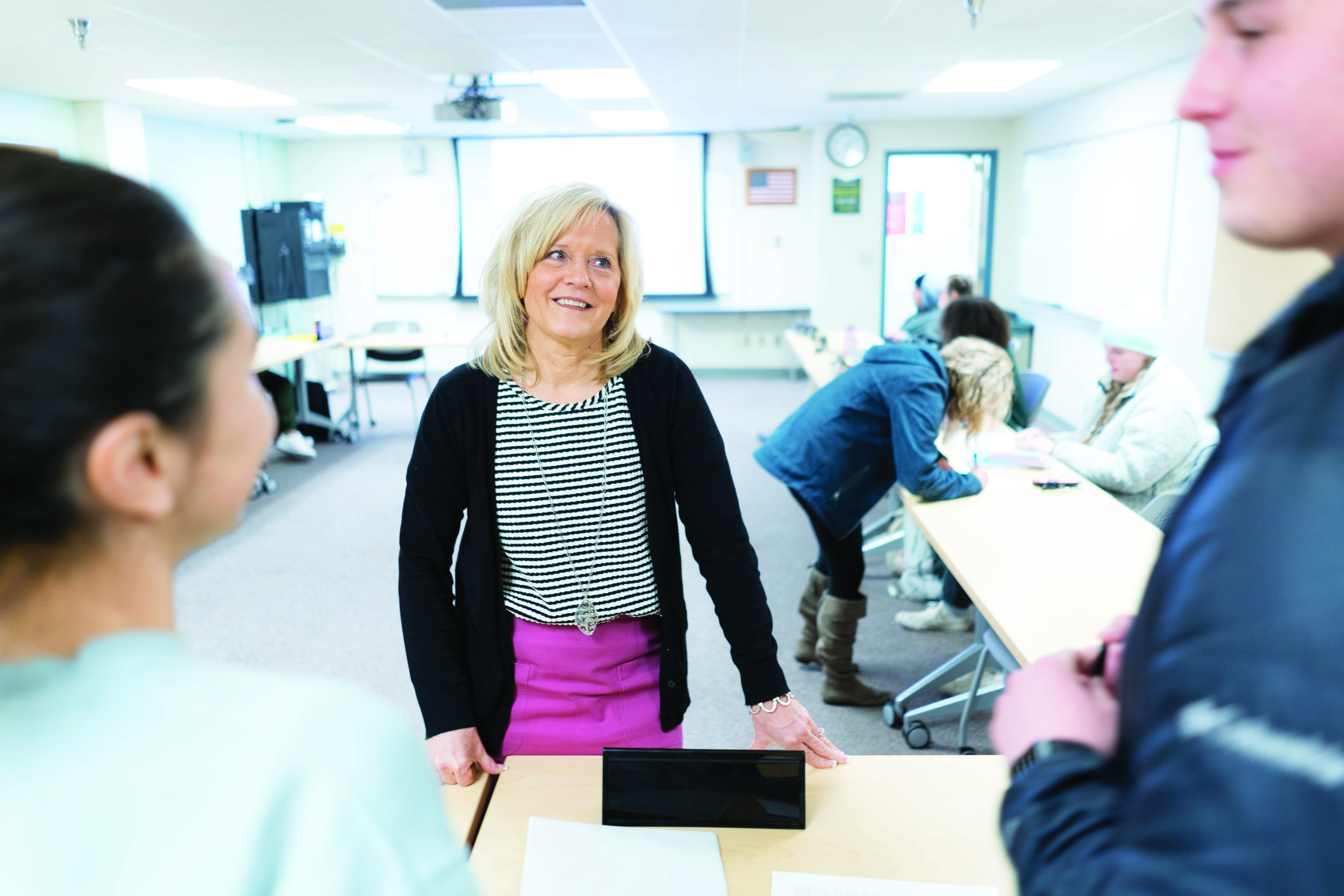 Dawn Mallette, an assistant professor in the School of Education and coordinator of the Family and Consumer Sciences program at CSU, describes her role as being a "teacher educator."
"I feel like my role is as a mentor/teacher who helps (students) achieve their goals and dreams," Mallette said. "Making connections for them, making sure that they're staying on track, providing them with knowledge and skills to be in their future careers successfully and things to that effect."
Mallette was nominated by alumni from an FCS class. To her, the award is just a sign that she's making a difference.
"The Best Teacher Award shows that I've had an impact on (students') lives and their careers, that I am someone that is significant in their professional development and someone who is there as a continued mentor, resource and friend as they move into their careers," Mallette said. "I was honored; I was humbled. My purpose for what I do is that I want to make an impact, and I guess it reinforced that maybe I am."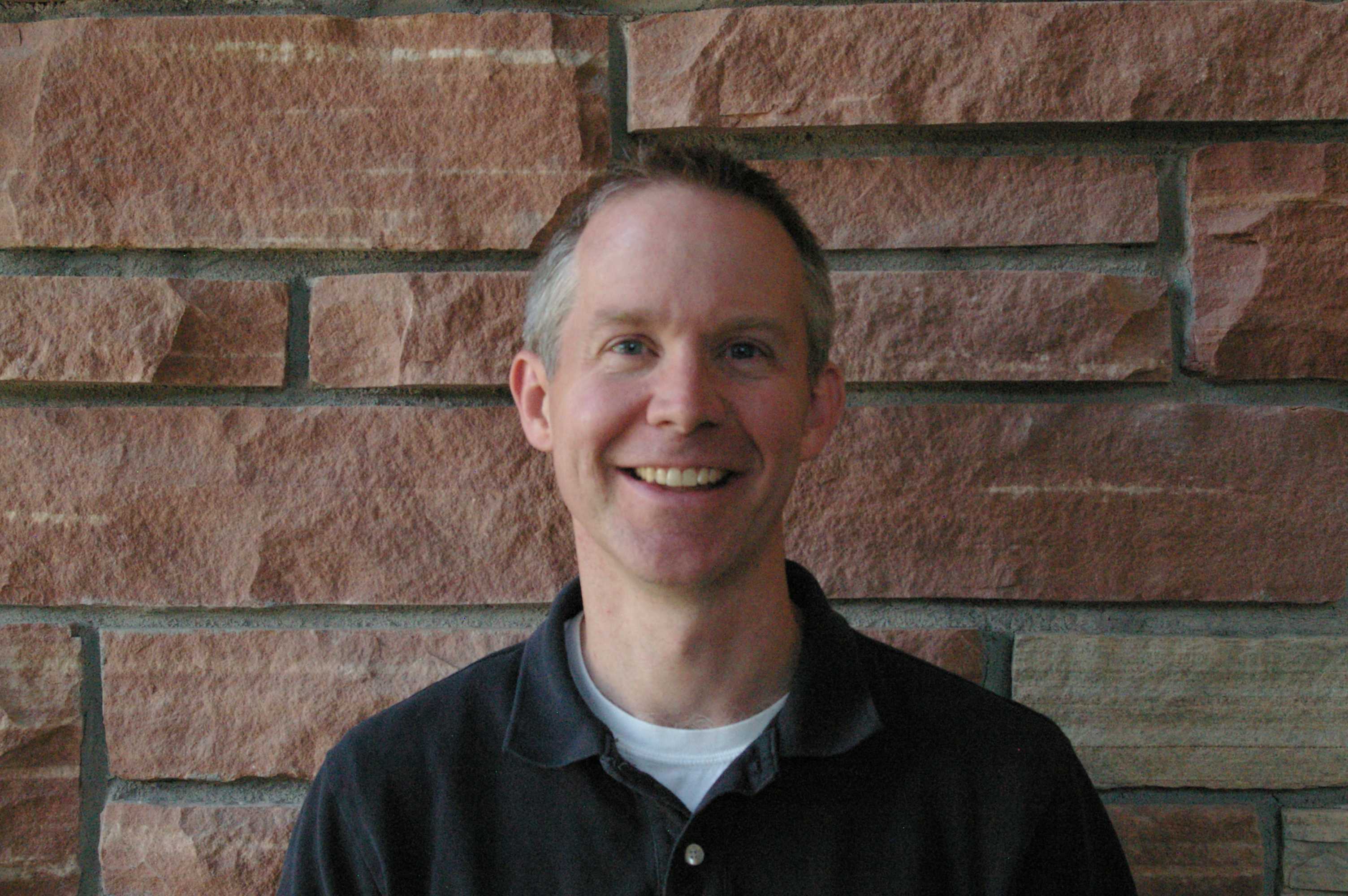 – College of Natural Sciences, Department of Psychology
Matthew Rhodes, a professor of psychology, believes that he was nominated for the Best Teacher Award because he's spent a lot of time thinking about the best learning strategies. He's a cognitive psychologist, meaning that he studies how we interpret the mind: decision-making, perception and memory, to name a few aspects.
"Cognitive psychologists do a lot of thinking about learning and memory," Rhodes said. "My goal in the class is I want the class to be engaging. When I was an undergrad, I knew that (teaching) is what I wanted to do, so I was taking mental notes on what I liked in class and what I didn't. One of my general policies is that I never do anything in class that I wouldn't have enjoyed as a student."
Rhodes takes issue with the way that college courses teach their students and strives to change that in his own courses and promote that for other educators.
"A lot of courses, we go at a breakneck pace, try to cram as much as we can in — that's not good for learning," Rhodes said. "Learning is better when information is given to us in short bursts over time. You talk about one topic in class, and then we never hit on that topic again."
Getting the award was an honor for Rhodes.
"I actually find it very humbling, because the campus is littered with great instructors, and I think I just happened to have one or two students say a couple of nice things about me," Rhodes said. "I'm in the company of a number of fantastic people."
Christopher Snow – Walter Scott, Jr. College of Engineering, Department of Chemical and Biological Engineering
Christopher Snow, who primarily teaches sophomores and juniors in the department of chemical and biological engineering, has a unique approach to teaching traditionally difficult subjects like chemical engineering and physical chemistry.
"There's a lot of material out there, and it affects so many things from laser pointers to computer discs," Snow said. "There's no shortage of real-world examples that we get to talk about. I think it's fortunate that, with these subjects, when you look around you every day, there are things which relate back to the subject matter."
By pointing out how scientific concepts relate back to everyday experiences, Snow hopes to connect the subjects to the real world.
Snow gives credit for his teaching style to a professor he had back in his undergraduate years. "I had an organic chemistry teacher who took what could otherwise be a pretty rough subject and made that a real pleasure," Snow said. "I'd like to think I've absorbed some lessons from that teacher."
Allison White – College of Liberal Arts, Department of Political Science
Allison White could not be reached for comment.
Lauryn Bolz and Graham Shapley can be reached at entertainment@collegian.com or on Twitter @LaurynBolz and @ShapleyGraham.