Irish filmmaker Conor Horgan is no stranger to trying new things with his art. His first short film "The Last Time" garnered seven awards worldwide for its bracing, dramatic portrayal of finding love in a middle age.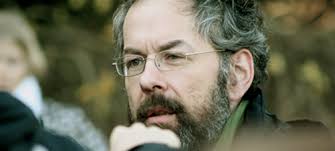 Since then, he has made multiple short films, ranging from "Happiness," an experimental documentary that focuses on multiple subjects from all walks of life and asks them "What makes you happy?" to "One Hundred Mornings," his first full-length drama released worldwide.
His newest film "The Queen of Ireland" follows the Irish drag queen Panti Bliss (Rory O'Niell), a prominent and empowering member of the drag community worldwide, who became a beacon of civil rights and a figurehead of the LGBTQ movement in Ireland during the passage of their Marriage Equality Referendum in 2015. The film offers a personal look at Bliss and the progression of civil rights in Ireland while also highlighting the liberating expression that drag can offer.
The Collegian had the opportunity to speak with Conor over email about "Queen of Ireland," which will screen in Fort Collins at the ACT Human Rights Film Festival on April 14.
Q: You've been traveling for awhile promoting "Queen of Ireland." How's that been going? Where across the world has the film took you, and what's it like promoting it in these varying political and social landscapes?
A: Our world premiere was in Seattle in 2015, and me and Rory have been traveling to various festivals to promote it ever since. I'm delighted that we're both able to attend the ACT festival in Fort Collins because we really bring out the best in each other. The places on our tour that stuck out were the places that are really difficult to be gay in. Mexico was one of those. It's not unlike Ireland; there's a very liberal capitol and a much more conservative, rural heartland where it's extremely difficult to be gay. A lot of people in Mexico were very moved by the film. The Q&A's down there were often people testifying, giving their own stories and saying in public for the first time that they were gay, which was deeply humbling and very moving for me. We had similar experiences in Belfast, Northern Ireland and Sarajevo, Bosnia. The film was also shown in Istanbul and other places where the local LGBT communities need all the support they can get.
Q: How were you originally turned onto Rory's story? I read that this film has been in the works for almost five years.
A: I've known Rory for almost 20 years at this point. When he came back to Ireland from Tokyo, he started putting on these events that eventually turned into the Alternative Miss Ireland, a gay, alternative beauty pageant which was entered by drag queens, kings, etc. It became a yearly highlight, a wonderful spectacle in a country that needed all of the glamour it could get. I took pictures of Panti for the event for 20 years. She's an absolutely stunning drag artist, much more than just an act. She's an absolute superstar, and we don't have many people like that in Ireland. And, Rory, when he's not performing, is happy to stand up and get the gay community marching for their rights. As far as I know, he's the only well-known person in the country to publicly come out as HIV positive. He's brave, extremely articulate and made for a movie. When the whole Panti-gate scandal happened in 2014 and Rory was sued for naming certain people as homophobic, my wish to work with him came true, and we started making the movie.
Q: What do you think your audience will gain through this honest, candid portrayal of such an influential figure in civil rights?
A: The personal and political are interspersed throughout the whole film. To be a gay man in Ireland, your personal life is political. If you just made a film about Panti without seeing the person behind her, it wouldn't work. For Rory, the personal and the political have always been intertwined. We finish the political strand in the streets of Dublin as people are incoherent with joy celebrating the marriage equality referendum. A week later, we documented Rory's return to his hometown of Ballinrobe. When he was in the streets, talking about how it would feel as a gay man if the Irish electorate rejected this opportunity to give him his equal rights, it's really powerful.
Q: Would you consider this film a biographical look at Rory and Panti, or a statement on the value and liberation of drag culture as a whole?
A: Both of those things are in there, but it's not really about either of those. We're using Rory and Panti's journey as theatrical devices to narrate how Ireland is coming into the modern, progressive world and changing for the better. However, Rory's primary motivation in doing drag is that it's a great way of showing people that no matter how odd or weird they may feel about themselves, you're alright. Just be yourself.
Q: Your career as a writer and director has an excellent balance between fictional storytelling and eye-opening documentary filmmaking. Do you consider there to be a unifying theme to your work?

A: I think that in some ways, most of the filmmaking that I've done is about people striving to connect. Rory was the odd, different gay kid in this tiny little town in western Ireland without any sense of connection to his local community, and he got out of there as soon as he could, ended up in Japan and starting being a drag queen, and came back and reconnected with his hometown in Ireland in a spectacular fashion, which we're watching real time in the documentary. The fact that someone who felt alienated, different and not quite Irish enough due to his sexuality became a beacon of all that is good and great about modern Ireland is a wonderful thing.
"The Queen of Ireland" will screen in the Lory Student Center at 7:30 p.m. on April 14. Horgan and O'Niell are both attending the premiere.
Collegian reporter Brody Coronelli can be reached at entertainment@collegian.com or on Twitter @brodycoronelli.