Food Feuds: Lory Student Center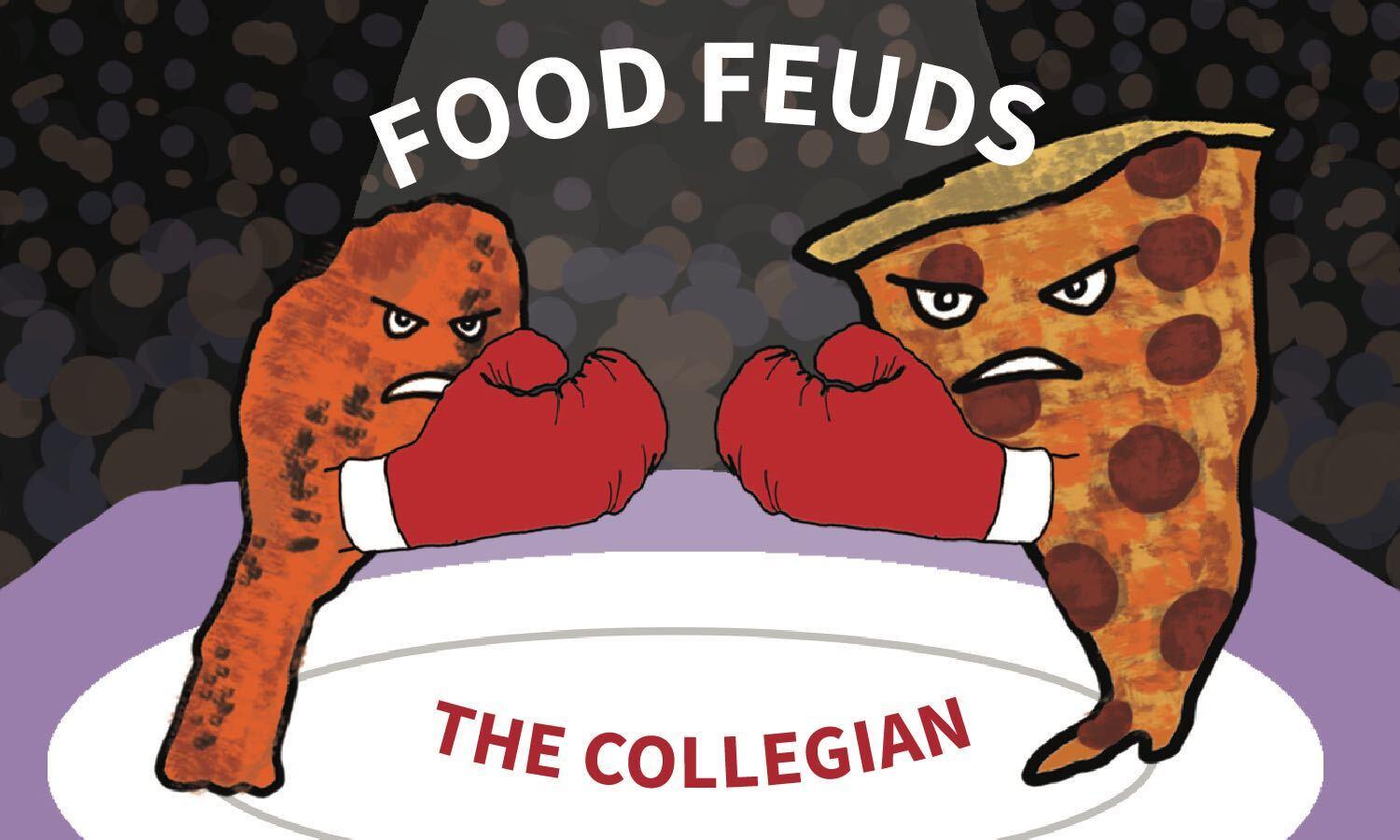 It's move-in season, Colorado State University, and while I'm stubbornly unwilling to relive my first year for this food feud and partake in the monotonous manufactured food that is the dining hall experience, I did revisit the Lory Student Center food court so incoming freshmen can head in with expectations.
Naturally, it would take too long to review every place in there, so I took to the most popular choices: Freddy's Frozen Custard & Steakburgers, Subway and Spoons, Soups, Salads & Sandwiches. The Freddy's in the LSC is not open until the fall semester begins, but I went to the nearest location, as my prior experiences with both didn't indicate a difference in taste or quality, and Freddy's is so popular among students.
Freddy's
The LSC Freddy's location opened officially in early 2020, replacing the Carl's Jr., and it was a rapid hit. I got a Freddy's original double steakburger with cheese along with fries and a vanilla shake.
I should preface this by saying that I think, perhaps controversially, that steakburgers are overrated, and if I'm going to get a burger, I'd rather get an actual beef patty burger. Each time I've given this iconic burger a chance, I find the steak core too thin and too crunchy. And while all the cheese you get at fast food places seems artificial, some places are better at masking the bland, plastic-like taste better than others — Freddy's is not one of them. The fries also feel disappointingly thin.
There is one thing I can speak to with every Freddy's I've been to, including the LSC location: The products mostly taste fresh and of good quality. My obvious preference aside, for fast food, this is good food. On top of that, I've always received extremely quick service at the LSC Freddy's.
Subway
Being a creature of habit when it comes to sandwiches, I got my usual spicy Italian, which contains salami and pepperoni, on Italian herb and cheese bread, adding provolone cheese, jalapeños and other vegetables. I paired it with jalapeño chips and lemonade. All things considered, after trying a lot of places that use food ranging from frozen to fresh, Subway's ingredients genuinely taste fresh and flavorful — as much as can be with basic ingredients, that is.
Subway gets a lot of hate, and I've never understood it. Sure, it's not my go-to, as I prefer small businesses and other fast food for quick grub, but I think it provides one of the healthier meals you can get at the Lory Student Center; you can cover all of your food bases, including vegetables, for about $10. On top of that, you're the one constructing your own sandwich, so I feel like it's hard to blame a sandwich-forward restaurant for being particularly bad when, in reality, they just provide the ingredients and make the item for you.
One downside to this location is that service quality varies, which I don't believe is any individual person's fault. They always seem low on stock on one ingredient, and wait times to be served tend to be long, even when it's not a busy day.
Spoons
I can definitively say that Spoons has never let me down — not in the LSC, not at any of the other four Fort Collins locations.
I think this is the most balanced meal you can get on campus other than those at the all-you-can-eat dining halls. Most meals contain a soup and a salad or a sandwich, also including a side of Spoons' ever-famous and incredible focaccia bread. Each element is filling and satisfying on its own — let alone the entire meal you can get for about $10 — and works well for leftovers if you want to take it back home.
Soup types change at each location and switch out every once in a while, and the salad and sandwich options are varied. And if you're not a stickler about eating hot foods when it's hot out, this soup is still going to be fulfilling for the sweltering back-to-school weeks.
I literally have nothing bad to say about this stellar soup and bread supplier. The worst thing I can think of is that some of the soups are disappointing, but that also comes down to personal preference — which is mostly all these reviews are, but let's pretend that's not the case for a second.
So the obvious winner of this (partial) LSC food feud is Spoons, and if you haven't been, make this your first stop if you're going to snag some central-campus sustenance.
Renee Ziel can be reached at entertainment@collegian.com or on Twitter @reneeziel.