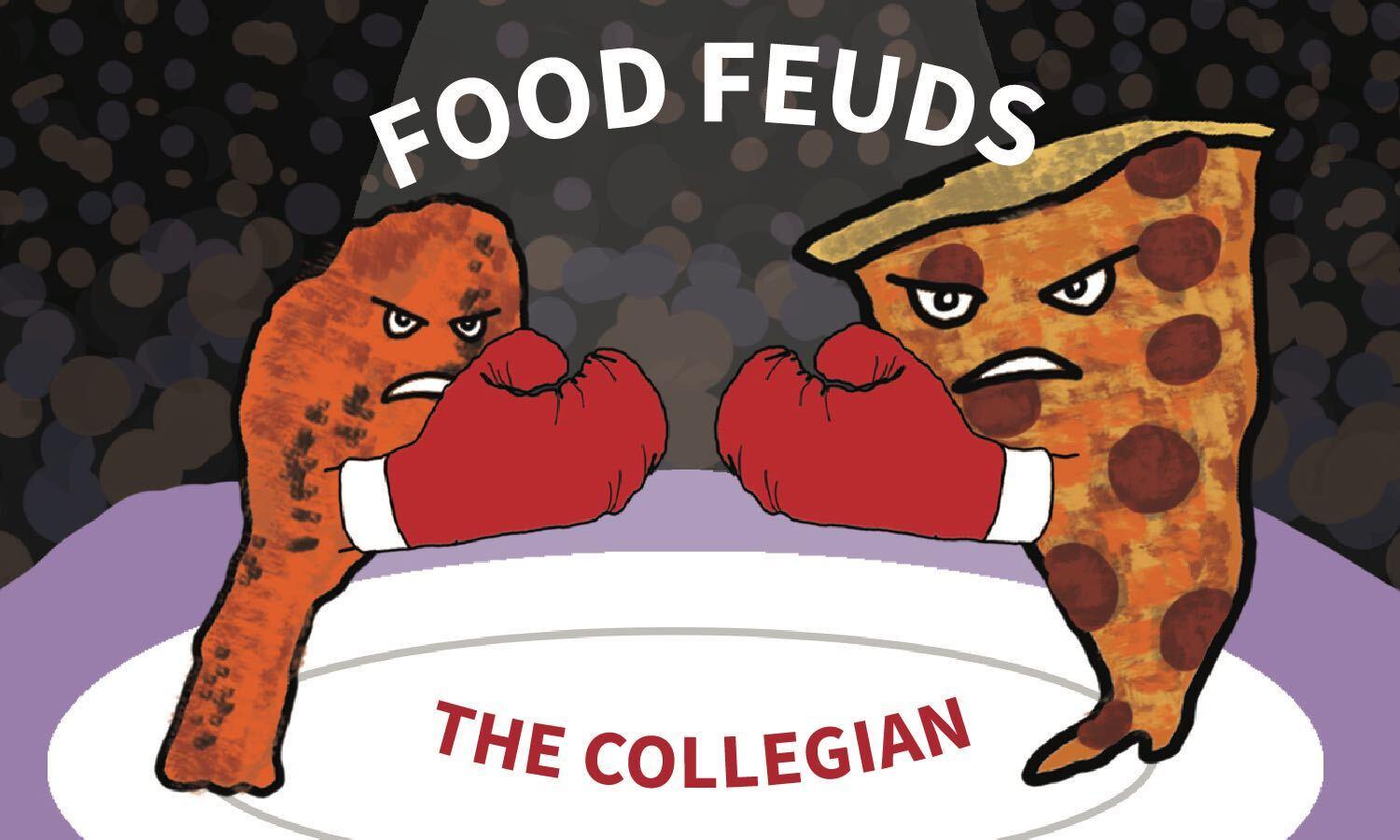 I'm not usually a fan of barbecue — it tends to be expensive and red meat is, in my opinion, often overrated. But there are enough BBQ places in town and enough of everyone's bursting enthusiasm that I had to try two of the most popular places in town: JoJo's Colorado BBQ and Sandwiches and Moe's Original BBQ. 
Both places are more affordable than some people might think. I got my Moe's meal for about $15 and JoJo's for just under $20. From both I got a pulled pork sandwich, baked beans and some form of potato. Both places are significantly different in their delivery of BBQ goodness, but one thing is true: They play to their strengths.
Sandwiches
JoJo's doesn't pull their identity from traditional Southern cuisine but from transforming their BBQ and making "the world a better place one meal at a time." The family-owned business produces, in addition to classic meat dishes, the most unique barbecue sandwiches I've yet seen. I got the FoCo P-Po, a sandwich with smoked pork, queso verde, green chili pico and Funyuns, particularly because it was the closest to a plain pork sandwich that I could get while keeping it interesting and new.
On the other hand, Moe's boasts original barbecue for a reason, and it may very well be the best traditional barbecue in town. Hailing from Alabama, Moe's proudly sticks to its roots. From them I got the traditional pulled pork sandwich with their house sauce, coleslaw and "'Bama style," meaning white barbecue sauce.
To be honest, JoJo's didn't deliver here. The Funyuns got soggy too quick, and the pork wasn't tender enough. Some people like a chewier experience, but it felt like I was eating rubber without flavor. It needed the sauce, which was tangy, sweet and the only great part of the sandwich. And although this is harsh, it quickly reminded me why I don't eat pork.
Moe's, however, made me like pork in a way I never really have. The sandwich wasn't too ambitious and still kept flavor. The house sauce was more subtle than the one at JoJo's but worked in harmony with the rest, and coleslaw on sandwiches seems a little more sane at Moe's. They win without a doubt.
Baked beans
If you think you can't go wrong with baked beans, you're absolutely right. You can, however, make them better, and JoJo's did just that. 
Both places added pork to their beans, but JoJo's has an affinity for adding a little more spice to their food. The slight heat in these beans was subtle, but the beans stood out from the standard BBQ side dish, which is what Moe's delivered. The Alabama restaurant's was good but nothing special. JoJo's takes this round.
Potatoes
From JoJo's I got fries, called "JoJo's" themselves, in the factory style, meaning tossed in their fry spice and a chipotle-lime mayo for dipping, which isn't nearly as unappealing as it sounds. In fact, the fries alone needed much more salt, but it was this astonishing lime accent, which reminded me of Tajín, that made the fries my personal favorite part of the meal.
From Moe's I got potato salad — once again a classic that reinforces Moe's unwavering dedication to the Southern M.O. But while potato salad can differ, it does so only minimally, and I wasn't blown away by this side either.
JoJo's edges the chain out for one small, albeit important, reason: Moe's doesn't have fries, and anyone who's followed the humble beginnings of this series knows that fries are important to me, and as classic as potato salad is, it's an acquired taste that isn't as versatile as its crispy competitor.
However, side dishes don't make a meal. JoJo's may have a huge advantage when it comes to being an innovative local joint that can add flavor to a good lunch, but no one gets BBQ just for anything other than the, well, BBQ. While I'm sure their other dishes may make a better impression, and I am likely to give them another go, JoJo's FoCo P-Po just wasn't good.
But Moe's sandwich genuinely made me like pork, which is my least favorite kind of meat, and that is a massive feat. On top of that, they are classic and consistent. For that reason, I declare Moe's the champion of this barbecue brawl.
Renee Ziel can be reached at entertainment@collegian.com or on Twitter @reneeziel.