Simply Cooking with Sierra: Quinoa Cowboy taco salad
Sierra Grimm
February 2, 2021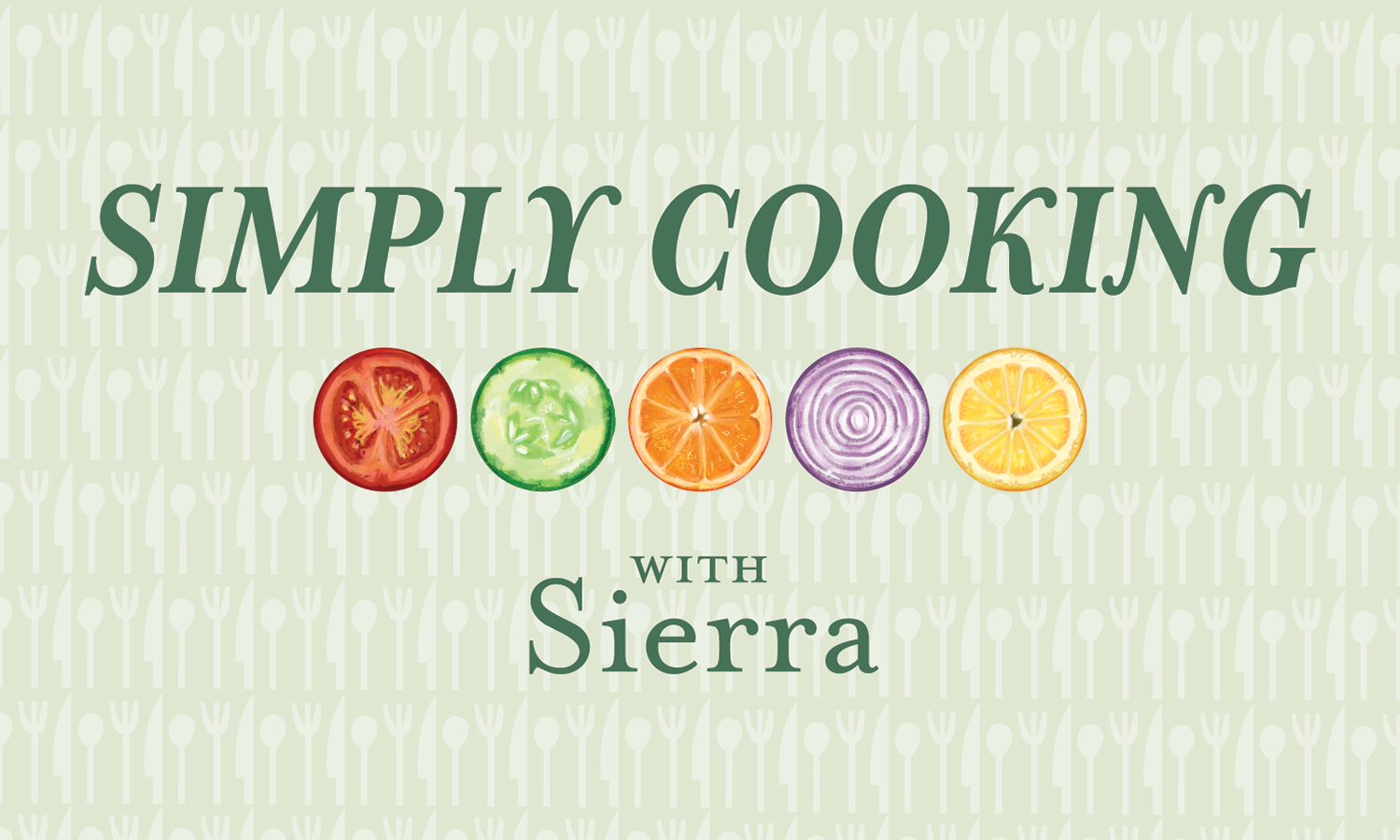 We've heard of and probably consumed the regular salad, the Caesar salad and, heck, maybe even the Nicoise salad. But have you done the Quinoa Cowboy taco salad? I came up with this a while back when I became obsessed with these newfound burgers from Trader Joe's. I wanted to see how else I could use this burger in more than just one way. Personally, I am not a big salad eater; however, this recipe is perfect for easy and light last-minute meals. And while this recipe is perfect as a side to an actual entree, it can just as easily be expanded to a full meal in its own right.
When it cooks through in the skillet, it tends to fall apart, which gave me the taco salad inspiration. Instead of shredded meat, you can have a shredded veggie burger. These quinoa veggie burgers have a hint of spice — but just enough to appreciate, not sweat your life out. It also gives it more of a plant-based feel rather than a taco. It's a very functional recipe that allows a lot of room for substitution. You have your fair share of greens and veggies as well as protein without using actual meat, which is great for my vegetarian and vegan friends. However, because it's such a leafy recipe, you will want to consume it the day you prepare it rather than saving it for leftovers. The kale can become mushy the next day, and the texture will not be pleasant then. 
Quinoa Cowboy taco salad
Ingredients:
2 handfuls of organic kale (washed and shredded)
3/4 cup organic mixed medley cherry tomatoes (washed & diced) 
1/4 cup of Brussels sprouts (shredded) 
1/2 cup of black beans (drained)
1 small avocado (sliced and diced) 
1 Quinoa Cowboy veggie burger (Trader Joe's) 
1/2 cup of frozen diced sweet potato (frozen) 
1/2 cup of salsa 
1/2 cup of shredded cheese (optional) 
1 lime (squeezed)
Dash of onion salt 
Instructions: 
Heat your skillet on medium low and add a dribble of olive oil in your non-stick pan. Once that's warm, add your Quinoa Cowboy burger and cover the skillet for seven minutes. 

While your veggie burger is cooking, go ahead and dice your avocado. Then wash and chop your tomatoes too.

Once you are finished slicing and dicing, it should be time to flip your quinoa burger. Let the other side cook for another seven minutes as well. During this step, add your frozen sweet potato bits and Brussels sprouts to the skillet. 

Drain those beans. I open up the can and use the lid to filter out the juices.

When it comes to shredding your kale, you can use your hands with this step and rip smaller sized pieces of kale instead of cutting.

After you have prepared all your ingredients, add your washed kale into a large bowl. Gather the rest of the ingredients together, and serve it immediately. This is totally optional, but I like to season with some onion salt — just to add some flavor.
Sierra Grimm can be reached at entertainment@collegian.com or Twitter @CSUram5.