Simply Cooking with Sierra: Fresh year, fresh pizza
Sierra Grimm
January 20, 2021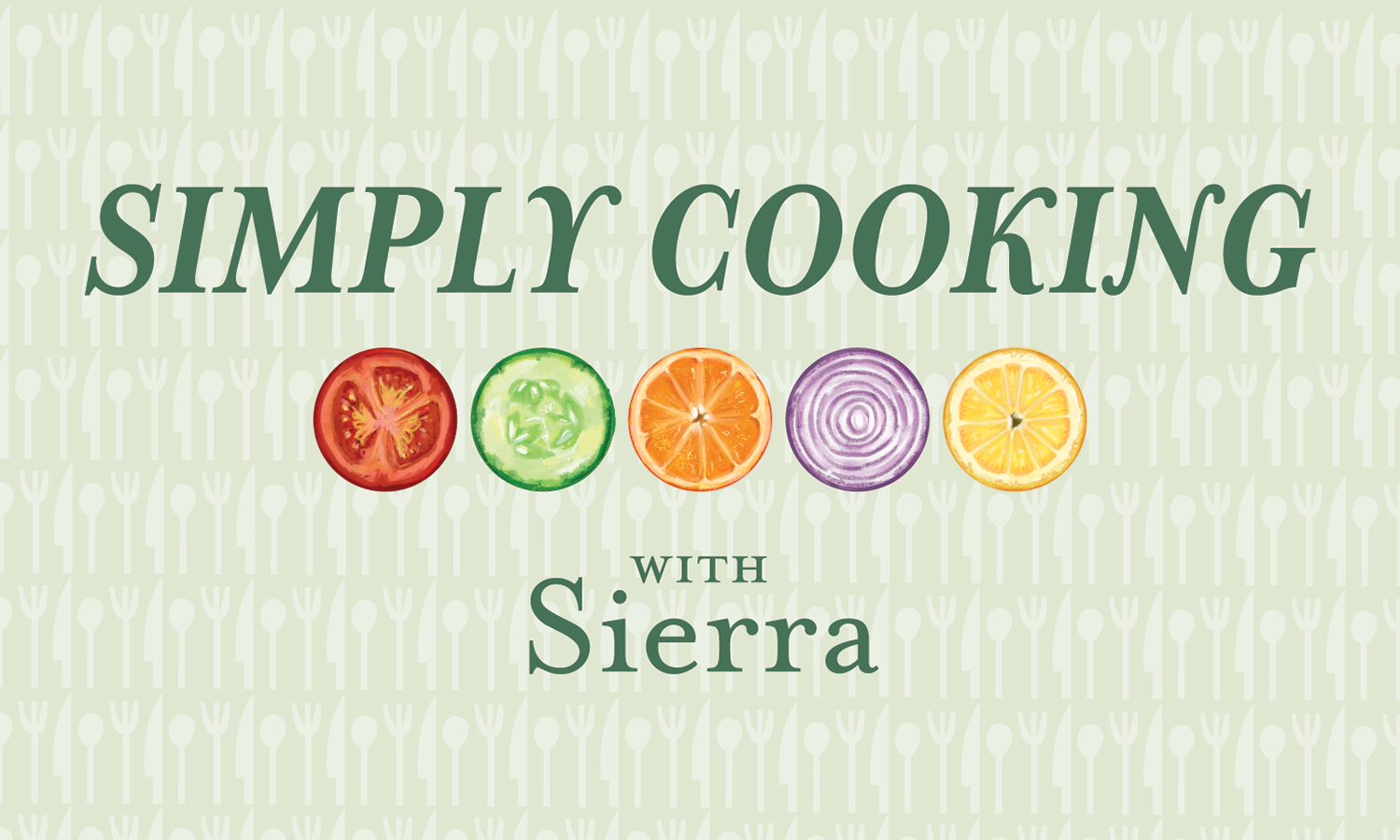 We can happily say goodbye to 2020 and warmly welcome 2021. We can also say hello to your New Year resolutions. It's the age-old "New Year, New You."
We're all trying to achieve the goal of healthy eating this year — or at least the next few weeks depending on how long we think this new habit will last. And maybe you've already slacked on your New Year's eating habit, or perhaps you're still going strong — if so, good for you.
If you have slacked off, though, you are not alone. So fear not! Hopefully, this recipe will inspire your cravings but with a healthier, guilt-free twist. It's still possible to eat your typical foods and switch it up with healthier options and variety.
If that is the case for you, let's kick off the new year with probably one of the favorite go-to meals — pizza! However, this is not your average red sauce, meat lover and/or veggie pizza. Behold the salad-turned-pizza or pizza-turned-salad, whichever way you'd like to look at it.
For this pizza, I used a cauliflower crust, which works perfectly for those who might have a gluten allergy or intolerance. This won't taste like your average midnight Cosmo's or Krazy Karl's, but it may help you discover more food possibilities. This pizza is also pretty simple and only requires seven ingredients, many of which you may already have in your pantry, so it shouldn't be too hard to configure.
Ingredients:
Cauliflower pizza crust
White onion
Red pepper
Spinach
Mozzarella balls
Red pizza sauce
Pepperoni
Directions:
Before you start creating this recipe, as per usual, preheat that oven to 450 degrees. While the oven is heating, start cutting up your onions into fine slices, peppers in small dices and mozzarella balls in half. By the time the food prep is complete, the oven should be preheated.
Go ahead and pop in the cauliflower crust by itself on a tray for about seven minutes. No wax paper or aluminum foil is needed; place it on a tray by itself. Once situated, go ahead and get a handful of spinach out and a half cup of pizza sauce. Once the crust is ready, remove it from the oven. To figure out if the pizza crust is cooked enough, look at the edges to make sure that they're browned.
Dress the pizza with the red sauce, sliced mozzarella balls, peppers, onions and pepperonis. After your pizza is dressed, put the whole pizza back into the oven for another five minutes or until the crust is golden brown and the mozzarella has melted flat. Take the pizza out, and let it cool for a couple of minutes before consuming. And of course, enjoy!