5 Chinese restaurants in Fort Collins to satisfy your cravings
Molly Strader
February 20, 2019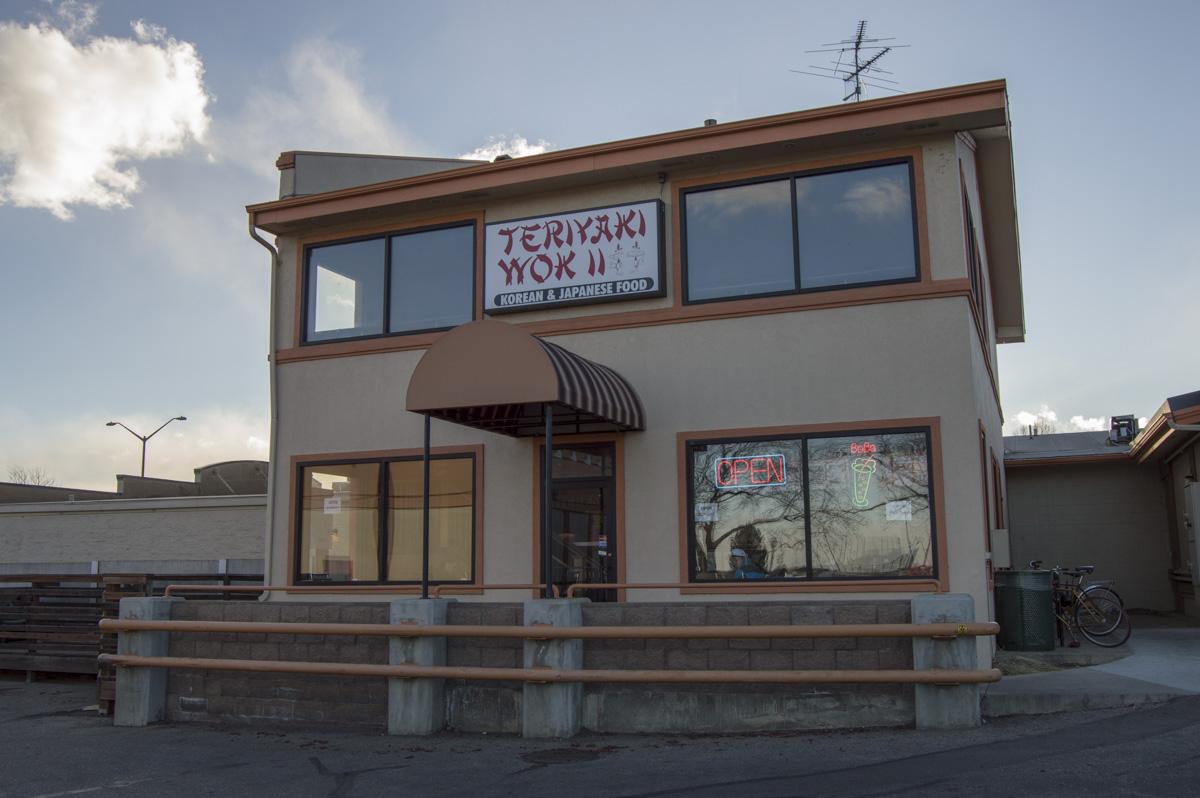 To college students, Chinese food is as essential as cheap beer and used textbooks.
Opting for a more diverse meal as opposed to the same delivery pizza every night makes Chinese food a desirable option. For people craving some delicious egg rolls to accompany their late nights in the library, here are five of the best Chinese restaurants in Fort Collins.
1. Sally's Kitchen
Nested in a gas station storefront, Sally's Kitchen is a hidden treasure in Fort Collins. The restaurant has something for everyone, including a vegetarian menu. Only a few miles away from school, Sally's Kitchen is a good way to get away from campus. The menu has several options, from egg rolls to sweet and sour chicken. They also offer cheaper lunch options. One of their more popular menu items is General Tso's Chicken, according to Door Dash.
Delivery: Yes

Overall Quality: 7/10

Price: $
2. Teriyaki Wok
Located off of West Elizabeth Street, Teriyaki Wok is a great-near campus stop for lunch or dinner. With an incredible selection of boba and Thai teas, the restaurant offers affordable food with friendly staff and a cozy atmosphere. The teriyaki chicken special is almost enough for lunch and dinner and all for nine dollars. Their menu ranges from soups to salads as well as more familiar dishes like orange chicken and broccoli beef. Open from 10:30 a.m. to 9 p.m. every day, Teriyaki Wok is a great choice for near-campus Asian food. 
Delivery: no

Overall Quality: 9/10

Price: $
3. College Café
College Café on South College Avenue near campus has a small-but-quality menu, including vegetarian options, offering dinner options that come with an appetizer, soup and entrée. Specializing in behind-the-counter, scoop-into-container style, College Cafe is perfect for anyone who just wants food, and not a groundbreaking dining experience. Their popular menu items include egg rolls and dumplings, according to GrubHub.
Delivery: Yes

Overall Quality: 8/10

Price: $$
Hunan Chinese Restaurant
Hunan has a small lunch menu and an extended dinner menu that includes a family dinner option served with soup, a spring roll, Crab Rangoon and fried rice for $12.50 per person. The restaurant has an interior like a cheesy 80's action movie, but the quality of food is good enough to warrant looking past the ornate ceiling tiles and gold leaf vases. The staff is knowledgeable about the rather large and intimidating menu, but it's best to not go too crazy with the extravagant possibilities. Their most-ordered item on GrubHub is the six-piece Crab Rangoon, but a wide variety of other appetizers are available as well.
Delivery: Yes

Overall Quality: 8/10

Price: $$
5. East Moon Asian Bistro
East Moon, located at the intersection of Lemay Avenue and Prospect Road near the Fort Collins Club, offers familiar Chinese-American dishes and a sushi bar, both with respectable quality. The atmosphere is chincy and more reminiscent of grandma's house than a restaurant. Open from 11 a.m. to 10 p.m. every day, East Moon offers both dine-in and carry-out options at reasonable price points. The menu is well stocked and features a selection of cocktails and Asian beer. Its busiest time begins around 7 p.m.
Delivery: Carry-out only

Overall Quality: 8/10

Price: $$$
These restaurants are available for delivery with Grubhub or Door Dash.
Molly Strader and Walker Discoe can be reached at entertainment@collegian.com or on Twitter @mkstrader and @Wdiscoe.