VMA nominations announced: David Bowie honored with four, T-Swift misses out
Alec Erickson
July 31, 2016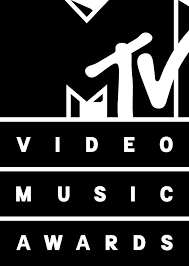 The annual MTV Video Music Award nominations were revealed Tuesday, July 26. The most notable A-list celebrity who didn't make the cut was of course Taylor Swift. Although, the late-great David Bowie was not only nominated for one, but a total of four VMAs.
While many fans took to social media in outrage over the apparent Swift snub, it really should not have come as a surprise to anyone. It all boils down to the fact that her last record "1989" was released back in 2014. And the popular single "New Romantics" that she has released since is considered ineligible for various reasons. It wasn't that she was robbed, but for whatever reason, fans expected a now two-year-old record to rake up wins across the board. However, on the other hand, a song that she wrote (under a fake name) with her now ex-boyfriend Calvin Harris, "This Is What You Came For," picked up a nomination for both Best Male Video and Best Collaboration.
On a much brighter note, David Bowie was honored with four total nominations for Best Art Direction, Best Direction, Best Cinematography and Best Editing. Most of these nominations are in regard to his video for "Lazarus," which was released just mere days before his passing and showed a frailer Bowie. Bowie had lost his battle to cancer just two days after the release of his 25th and final studio album "Black Star." It would be a touching tribute to see fans vote for some of Bowie's last work.
Some other major nominations come in the form of none other but the queen herself: Beyoncé. The former Destiny's Child member racked up a total of 11 nominations. The more important of which is for Video of the Year. Hopefully, with Kanye West nominated in the same category for "Famous," we won't see a repeat of that infamous 2009 VMA award show. 
Trailing just behind Beyoncé is Adele who managed to grab a total of eight nominations. Drake picked up a total of four nominations, and Justin Bieber is just behind him with three. Arianna Grande, who was just named in some of the leaked Democratic National Convention emails this past week, picked up five total nominations.
While this year's VMAs are not surrounded in nearly as much drama as last year's, the nominations are quickly getting some flak from musicians for the usual reasons. Rapper M.I.A. went on a Twitter rant calling the VMAs racism, sexist, classist and elitist. Although, this seems to be more because her video for "Borders," which focuses on the refugee crisis, was not nominated for an award. It's nothing new when artist feel like their video should have been nominated. Like last year's Twitter beef between Taylor Swift and Nicki Minaj over "Anaconda" not being nominated, which ended up just being one big misunderstanding.
To watch the VMAs live, you can tune in on August 28 at 9 p.m. ET on MTV. The awards are decided by fan votes.Head over to mtv.com/vma/vote to cast your vote. There is a chance to win tickets to VMAs if you vote early, and if you want to stay up to date with all the VMA news, follow  mtv.com/vma/news.
Collegian Music Critic Alec Erickson can be reached at entertainment@collegian.com or on Twitter @CTV_ACE.