The best plants to buy this spring
Zoë Jennings
April 7, 2016
"It's SPRING! I am so excited; I wet my plants!"
As the weather warms up and the trees and plants around start to grow leaves and flowers, it's easy to get excited about investing in plants of your own.
Celebrate springtime with these five plants:
Anthurium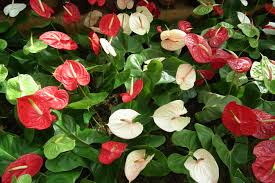 The anthurium plant is a good option for someone looking for an indoor plant because it likes low light and warm temperatures. The anthurium has shiny-looking red flowers that resemble a leaf.
According to Jack Delmonte, an employee at Fort Collins Nursery and a student at CSU,  lots of people have come into the nursery looking for good indoor plants. Delmonte recommends this plant.
Pansies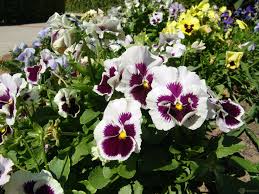 This early in the spring, you can plant pansies in your garden. Seen all over town, pansies are a classic flower. Pansies are a good option for early spring because they can withstand the occasional spring snowstorm. They are small pleasing flowers that sport a variety of vibrant spring colors.
Ornamental Kale
Ornamental kale is a unique plant to add to your garden. It is different from plants you will see in other gardens. Ornamental kale is also hardy against the occasional snowstorm; however, it does not like other plants crowding it. Ornamental kale looks like a typical leafy vegetable but can come in vibrant purple or pink.
Spinach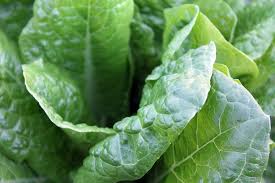 If you want to grow plants that you can eat, growing leafy vegetables is a safe bet. Growing food can save you money and homegrown food tastes a lot better than store bought food. Spinach grown in the ground has a stronger taste than store-bought spinach. Spinach isn't the only vegetable that can be grown around this time.
"A good saying is if you can eat the leaves plant it early in the spring, if you eat the fruit it's planted during the summer time when it's hot," Delmonte said.
Succulents
"Succulents are high on style," according to Monrovia . Succulents are very trendy right now—for a very good reason. They are so versatile. You can arrange them in artsy arrangements in your home or decorate your garden with them. Found in many different shapes and forms, succulents are aesthetically pleasing. Succulents are good for first-time plant owners because they require little maintenance.
If you want to embrace the springtime with new plants, maybe consider adding one or more of these five plants to your garden collection.
Collegian Reporter Zoe Jenning can be reached at entertainment@collegian.com.