Don't have a Netflix account? Your friend/parents/neighbor/stranger on the street has one; go borrow theirs. 
The Absolute Best 
Mike Birbiglia: My Girlfriend's Boyfriend: My favorite comedian does a fantastic one-hour special about his failed dating history, missed flights and everything in between. Direct quote from my mom: "He's more than a comedian, he's a storyteller." Ugh. But he really is that great.
Sense 8: An absolutely amazing show by the Wachowskis, about 8 people from different places in the world who are suddenly linked by their minds. It's beautifully filmed with so much diversity and different perspectives.
The Station Agent: When his only friend dies, a man moves into an abandoned train depot and tries to become a hermit, but his ridiculous neighbors wont leave him alone in this hilarious, dark comedy.
Bob's Burgers: This is the best, weirdest family on TV. I've written about how this show challenges norms and promotes positivity and acceptance, while making you fall out of your chair laughing. 
Short Term 12: Brie Larson is amazing as a supervisor working in a home for at-risk teens. The characters deal with a lot of issues, while still bringing humor to this heavy subject.
Sherlock: One of the best-filmed shows I've ever seen, the BCC kills it with this awesome modernization of Sherlock Holmes, with a blunt Sherlock and a snarky Dr. Watson. 
The Emperor's New Groove: "A llama??? He's supposed to be dead!!" While Disney has a lot of awesome movies on Netflix (Mulan and Hercules are my other faves), this is the best and it still holds up.
The list above are the essentials. But, here's a bunch more that are also great. 
The Ones You Forgot About
The Road To El Dorado: Go back and watch this one it absolutely holds up, and there's a surprising amount of adult humor hidden in it.
Clueless: This movie is so 90s and so ridiculous. This movie pretends to be about dumb teenagers but it's great and really genuine.
Holes: No shame, this is still one of my favorite movies. There are so many good one-liners (mostly from Jon Voight) and the soundtrack is on point. 
Legally Blonde: As a blonde woman, this movie will always have a special place in my heart but everyone can love this. (The sequel is also amazing.)
The Princess Bride: "Hello. My name is Inigo Montoya. You killed my father. Prepare to die." This cult classic puts a twist on the fairy tale genre with self-referential jokes and over the top characters.
The Addams Family: This morbid, bizarre movie is so charming, and it's great when you're in need of some 90s nostalgia.
Stand Up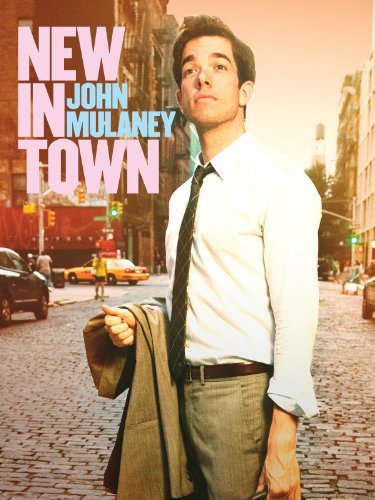 John Mulaney: New In Town: Mulaney is a happy kid and a grumpy adult at the  same time. There's a part where he just reads Ice-T's lines from Law and Order: SVU. It's fantastic.
what.: "My dad says I act too flamboyant on stage. And I say: Really dad? *throws handful of glitter." Bo Burnahm's show is one of the weirdest, most impressive performances ever. With all the singing, randomness and crudeness it's hard to know what to think, but in the end you'll love it.
Sebastian Maniscalco: What's Wrong with People?: He just complains about everyone and everything, and his delivery of every single line is so on point. He is so relatable, and more people need to love him. 
Chelsea Peretti: One of the Greats: "I guess you could say I'm a direct vessel of god." One of the most ridiculous people in the world, this unusual hour special matches her personality perfectly.
The Ones That Will Teach You Something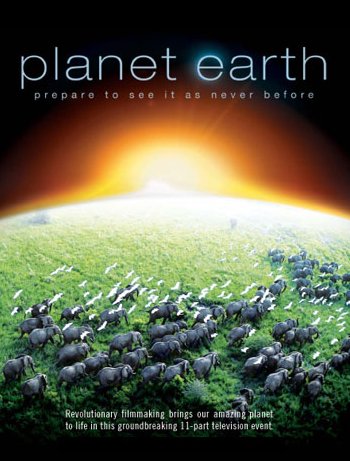 This Is Life with Lisa Ling: This series by boss lady/journalist/my idol Lisa Ling covers different places and subcultures from drugs to stripping to religion.
Planet Earth: The Complete Collection: This nature series covers everything from caves to deserts to oceans; you'll learn a bunch and see a bunch of beautiful things.
The Hunting Ground: This covers the epidemic of sexual assault on campuses in the US and how messed up the system of reporting and punishing these crimes is. It's a heavy subject but the doc still remains empowering and uplifting. 
Big Picture with Kal Penn: In this series, Penn takes overwhelming stats and illustrates them in meaningful, interesting ways so that a dumb-dumb like me can understand them. It's super educational and entertaining.
Crips and Bloods: Made in America: "We couldn't be boy scouts… so we built an auxiliary alternative." This film gives a historical context of the origins of gangs in LA. It opens your mind and makes you second guess your assumptions.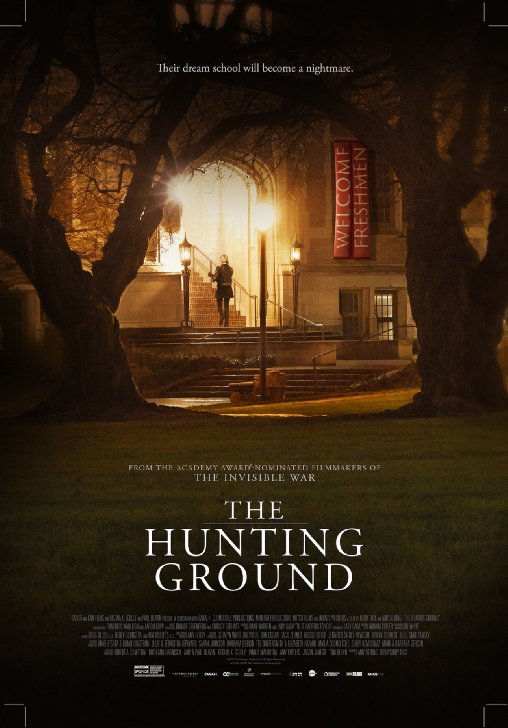 Nature: Animal Misfits: This short nature doc covers odd animals like sloths and flying fish and examines what adaptions have happened to make them so bizarre.
Paris Is Burning: This covers "ball culture" or performance culture of drag queens in New York. It touches on poverty and racism in this subculture and has awesome footage of these performances.
Kumaré: A guy from New Jersey pretends to be a prophet and gains a following. I love this because it doesn't just make fun of everyone involved; it's very genuine and has great insights about religion and community.
Miss Representation: This film explores the under-representation of women in positions of power and influence. It's great because it will teach you a lot without being too depressing.
New Releases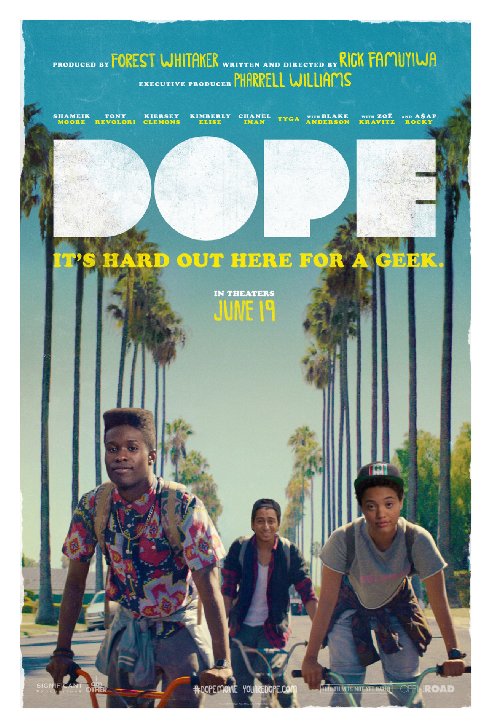 Jessica Jones: This show is about a superhero, Jessica Jones, but her super powers are a side note in the show. Mostly she's a bad ass, grumpy private detective, who hates everyone. I love her.
Tangerine: "Yeah the world is cruel, God gave me a penis." This movie is one of a kind. It follows a day in the life of a transgender prostitute but it doesn't focus on tragedy. The characters are hilarious as they go through their day and the film is beautiful even though it was entirely filmed on an iPhone.
Dope: This follows the life of three geeks obsessed with 90s hip-hop from the streets of LA trying to avoid drug dealers, get into college and just fit in.
Nightcrawler: This movie keeps building to the end, and Jake Gyllenhaal's creepy unblinking performance as a news/crime photographer is so good, you can't look away.
The Classics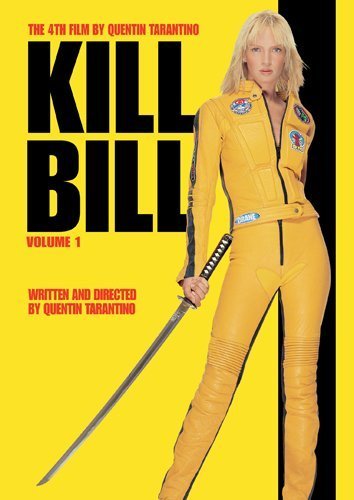 Wayne's World: If you haven't seen Wayne's World, go watch it right now. Enough said.
Kill Bill (Volume 1 and 2): Honestly Tarantino is always great but Kill Bill is him at his Tarantino-est. Personal note: Volume 1 is the ideal movie to watch when you're hung-over.
Good Will Hunting: Robins Williams and baby Matt Damon are super heartwarming and hilarious. Bonus: great Boston accents.
Love Actually: My favorite Christmas movie; you'll love it even if you're not into lovey dovey movies and even if it's not Christmas.
Forrest Gump: This movie is an awesome life story and retelling of American history. If you've already seen it, go watch it again, it's worth it.
Freaks and Geeks: This is one of those high school shows that you can love at any age. It's so real and it has the perfect balance of characters being genuine, and then pretending to be cool to fit in.
Mind Benders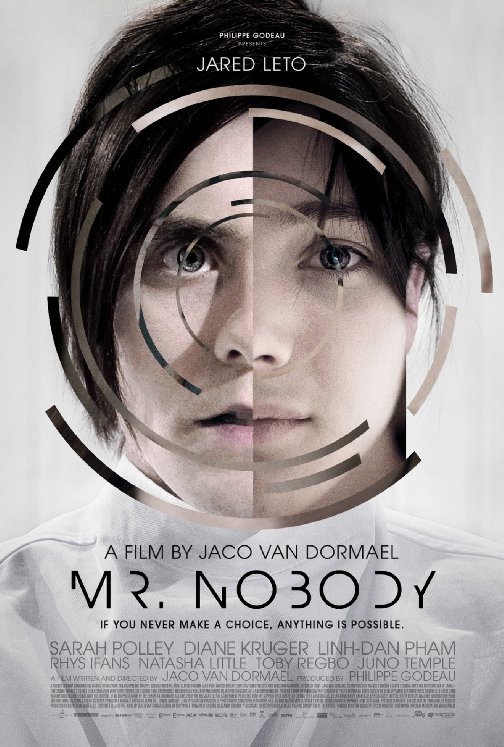 Mr. Nobody: This film takes place in the future and is about the last mortal on Earth. It follows him as he recounts his life and the major choices he has made. The movie shows all of the different choices and alternative branches that his life could have been in a non-linear, confusing, awesome way.
Exit Through the Gift Shop: This movie follows Banksy and other street artists. It's kind of a documentary about Banksy, but also the whole movie may have been staged by Banksy? No one is really sure. I'm still confused; it's awesome.
Primer: This time travel movie will leave you thinking about it for days after you watch it. Warning: you will need to watch it at least twice to understand it, so just commit to that.
The One I Love: It's hard to summarize this thriller without spoiling it; basically, a couple in a failing relationship go to cabin and crazy stuff happens. That's all I can tell you, go watch it.
Following: One of Christopher Nolan's first films, this neo-noir film is full of twists. It's about a man who follows strangers around, but soon gets drawn into one of their lives.
The Ones You Probably Haven't Seen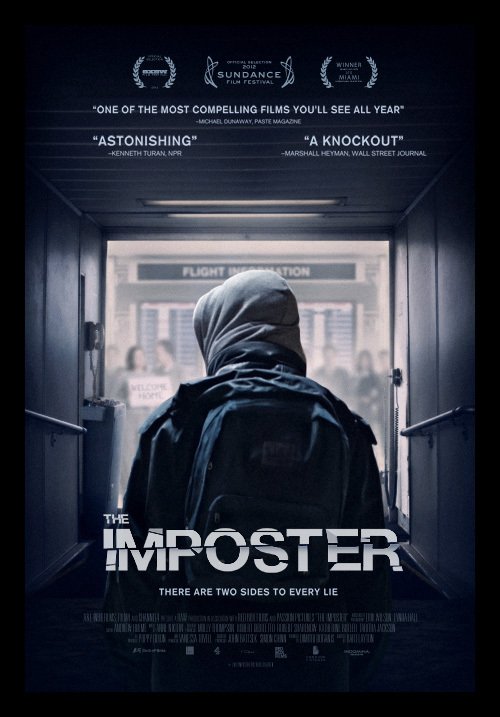 Fruitvale Station: Based on a true story, this film follows the last 24 hours of a black man living his life in San Francisco, the day before he is shot and killed by the police.
Imposter: This dramatization of a true story is about a French man who convinces a Texan family that he is their lost son who disappeared years earlier. Both the story and the filming is incredible.
The Aviator: Eccentric billionaire Howard Hughes gets more and more success and wealth with his outlandish projects, while dealing with serious mental health problems.  
Battle Royale: This is the original Hunger Games. 40 high schoolers are sent to an island with the assignment to kill each other and be the last one standing. This Japanese film is extremely graphic, just a warning.
Finding Neverland:  This movie, based on the life of the creator of Peter Pan, is about a playwright who befriends a mother and her four sons. He acts as a father and best friend to the family; it's a wonderful portrayal of these relationships. 
The Secret of Kells: Based on Celtic mythology and the Book of Kells, a Gospel book, this is a simple story and is absolutely worth a watch because of its beautiful illustrations
and pure characters.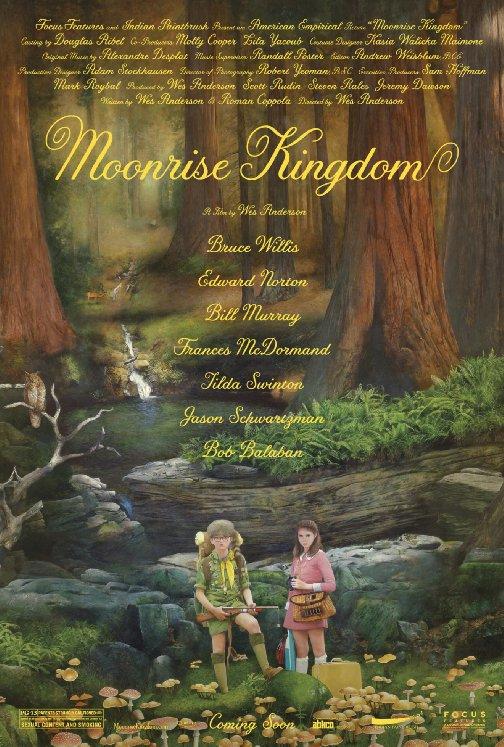 Atonement: A movie about two people in love, during a time of war. It's a very sad, but great, beautifully filmed movie about the consequences of our actions.
Moonrise Kingdom: As with all Wes Anderson movies, this movie is full of beautiful scenery and over-the-top, quirky characters. Two 12-year-olds fall in love and run away, and random, hilarious events follow.
Phineas and Ferb: Don't judge me for loving this kid's show. It's so clever, with a lot of adult humor hidden in it. Two brothers create outlandish inventions everyday while their older sister tries to bust them and their pet platypus, who is a secret agent, fights evil. It's my favorite show to watch after a long day; it always cheers me up. 
Shows to Binge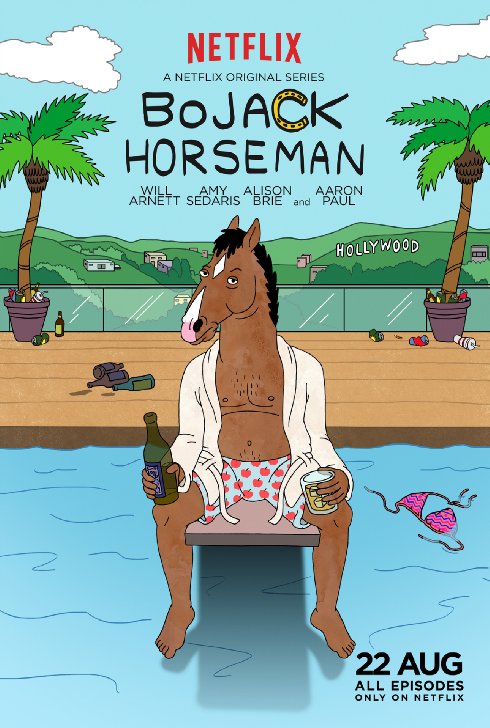 Master Of None: Aziz Ansari turns his standup into a hilarious show covering everything from race representation on TV to differences in gender to how to deal with our old people.
Arrested Development: This is your classic dysfunctional family drama but so different and weird, with its self-referential narrator and ridiculous hilarious characters.
Bojack Horseman: This is a dark comedy about a washed up actor having a mid-life crisis, who's trying to have a comeback. Half of the characters are animals and half are humans; just go with it.
New Girl: A woman moves into a house with 3 guys and hilarity ensues. Everyone I know loves this show; it's definitely worth watching at least the first season. (Ep. 3, the wedding episode is so good.)
Lie To Me: This mystery crime show is about a deception expert who reads people's faces to see if they're lying. It has great plotlines, and it actually teaches you a lot about body language.
Firefly: This "sci-fi western" and cult classic is about a crew of rebels on a ship, trying tosurvive in space, picking up hitchhikers along the way and resisting the authoritarian government. Serenity, the movie that concludes the canceled TV show is also great.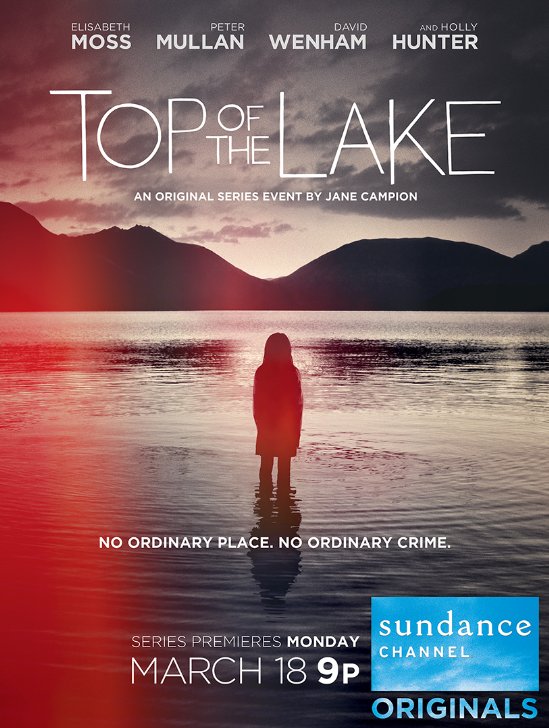 Comedy Bang! Bang!: If you love "Between Two Ferns," you'll love this weird show. A parody of all late night shows, the show has celebrity guests and a host, but small talk is replaced by bizarre events and side plots.
Top of the Lake: This creepy miniseries is about a missing girl and the young detective that tries to find her. Set in New Zealand, it has amazing scenery, as well as odd characters and captivating dialogue.
Parks and Recreation: This comedy is the perfect binge show: Amy Poehler at her best as a positive and enthusiastic city parks worker.
Did I miss any of your faves? Let me know in the comments. 
Images courtesy of IMDB.com. 
Collegian Writer Catie Perry can be reached at letters@collegian.com or on Twitter @perrycatie.