The hard questions, like who to cheer for and what colors to wear, have already been decided. Now, the difficult decisions for Sunday's game stem from the buffet table: what snacks to make to sustain the hours of cheering and nail-biting, of commercial-analyzing and half-time humming.
While there will be plenty of chips (11+ million pounds nationally) and beer (50+ million cases nationwide) to go around, we present a variety of easy finger foods that add flavor, pizazz, and maybe even a few vegetables to your Super Bowl smorgasbord.  
Salty Snacks 
Sweet potato fries with bleu cheese dip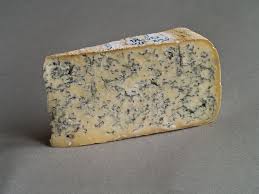 Fries:
6 large sweet potatoes, cut into ¼" strips
3 tbsp olive oil
1 tbsp garlic powder
2 tbsp salt
2 tsp black pepper
½ tsp paprika
Bleu Cheese Dip:
½ cup heavy cream
⅓ cup bleu cheese
Preheat oven to 450 degrees. In a large bowl, toss sweet potato strip in olive oil till coated. Add garlic powder, salt, pepper and paprika. Spread evenly onto a large baking sheet. Bake until potatoes are tender and golden, about 20 minutes. Flip and stir halfway through. While the potatoes are in the oven, prepare the bleu cheese dip. Warm the heavy cream in a saucepan over low heat. Slowly stir in the cheese, mashing and stirring constantly till it is mostly melted, although a few chunks won't hurt. Serve with warm fries.
Balsamic Corn & Black Bean Salsa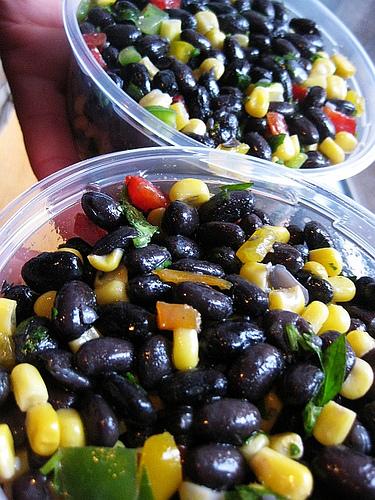 1 can black beans, drained
1 can sweet corn, drained
2 cup diced cherry tomatoes
½ diced red onion
½ cup finely diced cilantro
1 clove garlic, minced
1 packet italian dressing mix packet
2 tbs sugar
¼ cup balsamic vinegar
¼ cup extra virgin olive oil
Salt & pepper to taste
Mix all ingredients in a large bowl until thoroughly combined. Season with salt and pepper to taste. Serve with blue corn tortilla chips for a bonus.
Sweet Treats 
Chocolate dipped orange slices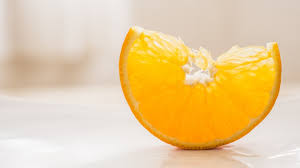 2 large oranges, divided into sections
1 10oz. bag dark chocolate chips
pinch of flaky sea salt
Divided the oranges into sections and dry thoroughly on a paper towel. Any moisture on the oranges will cause the chocolate not to stick. Melt the dark chocolate chips in a large microwave-safe bowl on high for 30 seconds at a time, stirring until completely melted. Dip orange slices halfway in the melted chocolate, then sprinkle with salt and place on wax paper. Refrigerate for 1 hour before serving.
Bronco Bonus: Use white chocolate instead of dark and add a few drops of blue food coloring to the melted chips.
Broncos Everything Cookies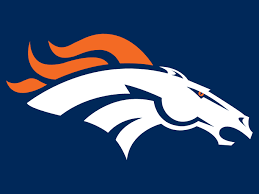 Recipe adapted from Bon Appetit magazine
3 cups old-fashioned oats
1 cup all-purpose flour
1 teaspoon baking soda
2 teaspoons ground cinnamon
¼ teaspoon freshly grated nutmeg
¼ teaspoon kosher salt
1 cup (2 sticks) unsalted butter, room temperature
1 cup natural chunky or creamy peanut butter
1 cup sugar
1 cup (packed) light brown sugar
2 large eggs
2 teaspoons vanilla extract
1 1/2 cups blue and orange M&M's (12 ounces)
3/4 cup raisins
1/2 cup chopped walnuts
1/2 cup pretzels, broken into 1'–2′ pieces
Whisk oats, flour, baking soda, spices and salt in a large bowl. Using an electric mixer, beat butter, peanut butter and sugars in another large bowl on medium speed until combined. Add eggs and vanilla and beat until completely smooth. With mixer on low speed, gradually add dry ingredients and mix just to combine. Stir in M&M's, raisins, walnuts and pretzels. Wrap dough in plastic and chill for at least 2 hours or overnight.
Preheat oven to 350°. Coat baking sheets with nonstick spray. Using a spoon, drop rounded tablespoonfuls of dough about 2″ apart onto prepared baking sheets (12–14 cookies should fit on each sheet). Bake cookies until golden brown, 15–17 minutes; transfer to wire racks and let cool. Makes 4 dozen.
Spicy Food 
Buffalo popcorn
Recipe from Bon Appetit magazine
8 cups popped plain popcorn (from ½ cup kernels)
¾ cup sugar
¼ cup Frank's Red Hot Original sauce
3 tablespoons unsalted butter, cut into pieces
1 teaspoon kosher salt
½ teaspoon baking soda
¼ teaspoon cayenne pepper
Preheat oven to 300°. Line a rimmed baking sheet with parchment paper. Lightly coat parchment and a large bowl with nonstick spray; add popcorn to bowl. Set baking sheet aside.Bring sugar and ¼ cup water to a boil in a medium saucepan over medium-high heat, stirring to dissolve sugar. Boil, swirling pan occasionally, until caramel is a deep amber color, 10–12 minutes. Remove from heat; stir in hot sauce and butter (mixture will bubble vigorously). Return to a boil and cook another 3 minutes. Remove from heat; stir in salt, baking soda, and cayenne. Working quickly (and carefully—caramel will be very hot), pour caramel mixture over popcorn and toss to coat. Spread out popcorn on prepared baking sheet and bake, tossing once, until dry, 15–20 minutes. Let cool.
Spicy Chipotle dip with blue corn chips
2 tablespoon chopped fresh cilantro
1 cup Sour Cream
2 minced Green Onion
1 minced Garlic Clove
1 Tablespoon Lime Juice
½ teaspoon chili powder
1 teaspoon Chipotle Powder
1 teaspoon ground cumin
Mix all ingredients in a medium sized bowl until thoroughly combined. Use Blue Corn chips to dip.
Collegian Foodies Matt Lawrence and Cody Moore write about food every Thursday. They can be reached at entertainment@collegian.com or on Twitter at @LawrenceFoods and @codymoorecsu.