Love him or hate him, Kanye West certainly has been an eccentric character over the last decade. Over the last three years his latest project, "The Life of Pablo" has had roller-coaster of a production. Four name changes and several delays later and now we are just under a week away, maybe, from the actual release date of his seventh studio album. There is a catch though, it will not be sold anywhere. The only way to listen to the whole album is to get on Tidal. The streaming service that launched early two years ago and has managed to stay in business somehow. What does this mean for the consumers and fans?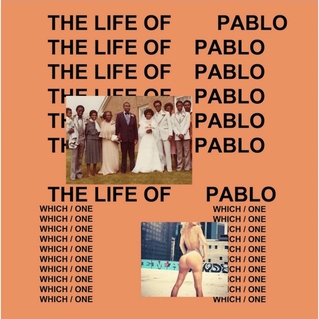 A paywall is typically not the most enticing way to get fans to listen to your music. While ten dollars a month is not bad, it's not the best way to market an album. In fact because of this announcement Tidal has seen a huge stream of people signing up for the service, but the vast majority of those people are torrenting the latest project from Kanye. This is a huge blow to a man who claims to be over 56 million dollars in personal debt. Let's break it down some more. Kanye's bestselling album "The College Dropout" sold more than 3.4 million copies worldwide. Not bad considering that "The College Dropout" came out over 12 years ago now. That's a lot for one of his first releases, but let's look at his most recent album "Yeezus". "Yeezus" did not even sell 800 thousand copies. Just looking at sales it pales in comparison to "The College Dropout", but is often credited by fans as the best one of his albums.
Then there are all of Kanye's great Twitter moments of the last year. More attention grabs than anything really meaningful to promote album. Kanye has little to no trouble grabbing headlines for weeks now. He has had a great fight over Twitter with Wiz Khalifa, he claims that Bill Cosby is innocent, he had a personal meltdown and admits that he is in debt. It has seemed the stress of the production and parenting has started to get to Kanye. With over reactions on social media building the hype around "The Life of Pablo". If you look at some of his lyrics from his latest project there are just as good bits in there too. "Famous" has a line in the track where he claims that he made Taylor Swift famous. Sorry Kanye, but Taylor was famous before the VMA incident, and she certainly will be famous long after you call it quits. Even the math will back this up. Taylor Swifts worst selling album "Speak Now" sold only 5 million copies worldwide. Just five million, which is 4.2 million more than "Yeezus" and 1.6 million more than "The College Dropout." I think there is a lot more going on in Taylor's music than "Kanye making her famous." Despite who you like more. Kanye's most recent tirade on Twitter, had Kanye literally begging Mark Zuckerberg, the creator of Facebook to invest in his "dreams."
If the early reviews are to be believed, than "The Life of Pablo" is one of Kanye's most artistic endeavors, but also one of his most restraining. With multiple sources claiming that he limits his rapping throughout the 18 track album, and relies heavily on guest spots and features more than his own ability as an artist. However to Kanye, he believes that none of these white publications should comment on black music ever again and gave his own album a 30/10. In the end the question isn't really directed to the audience but to Kanye, was it worth it? Was it worth the trouble, time, money or anything else that would best describe one of the most over-hyped albums of the last decade? Is the album only going to do well because you have all this arrogance about yourself? The self-proclaimed king of rap certainly seems to think so. If anything, everyone is just better off saving their money and waiting for the new Frank Ocean album, if it ever comes out.
Collegian Music Critic Alec Erickson can be reached at entertainment@collegian.com or on Twitter @CTV_ACE.