#FreeKesha: Double standards, rape culture and the music industry
Catie Perry
February 25, 2016
When I saw #FreeKesha on social media, my first reaction was "What did she do now?" I laughed and pictured her getting arrested for being drunk and throwing a bunch of glitter on a cop or something. When I learned what was actually going on, I was shocked; it's far from the hilarious, light-hearted picture I was imagining.
In case you don't know what's happening:
We haven't heard from Kesha in a while. Why? She's been trapped in a legal battle with a man, music producer Lukasz Gottwald, known as Dr. Luke, who allegedly repeatedly abused and raped her. Kesha, like anyone who has been abused, said she is unable to work with her abuser. The details are horrifying: Dr. Luke allegedly forced her to take illegal drugs and GHB (the date-rape drug) to take advantage of her sexually, and then threatened to ruin her and her family if she went public with the abuse. Kesha has since tried to sue to get out of her contract with Sony Music, but the courts denied a breech of contract. And, to make things even more horrible, Dr. Luke is now counter-suing her for extortion.
Since it's an exclusive contract, she isn't able to record anywhere else or with anyone else: her livelihood depends on her alleged rapist (explained perfectly by Lena Dunham).
This is obviously screwed up on so many levels.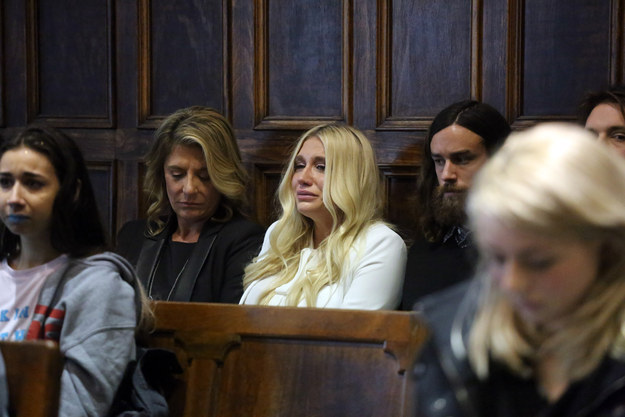 The legal system:  This is a familiar example of the courts not doing their job and not protecting women. In cases like this women must prove they were abused within a system that is rigged against them. Rape is a crime that requires everything from the victim: they must produce irrefutable evidence, they must defend their actions, their clothing and their sexual history, they must be thrust into the public eye, and they must do this all possibly while suffering from depression, PTSD or other after effects of abuse.
Rape culture:  We don't believe women when they make a claim of abuse. We doubt the woman and the conversation immediately turns to her, and her trustworthiness, and away from the perpetrator. The image that Sony has produced of Kesha, a drunk, ridiculous, promiscuous girl, also contributes to the (false) idea that we shouldn't take her seriously. 
The reactions to this case have focused on other female musicians: who's standing by Kesha and who's not. Some hate was tweeted at Taylor Swift for not immediately supporting Kesha. This hate is misplaced (and reiterates the idea that preventing abuse is the responsibility of women) since no one's hating on male musicians for not speaking up and Dr. Luke is not receiving this much attention. 
The music industry:  Sony could easily end this if they wanted to, but the $34.2 billion company would lose money if they allowed Kesha to break her contract. Sony seems to be putting profits over basic human rights like health and safety. Kesha's attorney, Mark Geragos, has argued that Sony's interest lies in protecting Dr. Luke, saying, "They're going to pick him over her."
The media:  The majority of this discussion and support for Kesha appears to be taking place in informal places like Twitter. The official coverage is, as always, structured to give the perpetrator the benefit of the doubt, such as "the legally necessary but sickening use of the word 'alleged' over and over" in news articles (including this one, as it is legally necessary), pointed out by Lena Dunham.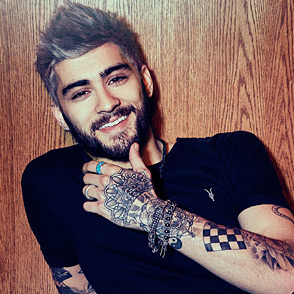 Double Standards:   Let's compare this situation to Zayn Malik. He left One Direction just because he "wasn't happy" and has gone on to a great solo career and a #1 single. While he may have paid some money for it, breaking his contract was a non-issue, which is so, so different compared to Kesha's situation.  
—
Why should Kesha have to put up with so much? She has done nothing wrong. She, like many others, tried to save herself from a terrifying and harmful situation, but was denied support from the institutions that are supposed to help her. This case is about more than just Kesha; it's about the victim blaming that we are all guilty of, and the denial of help that is available to those in need. 
If you, or anyone you know, has suffered from sexual assault, trained professionals who can help are available at the National Sexual Assault Hotline at 800.656.HOPE(4673) or online at online.rainn.org. The CSU campus resource for those affected by sexual assault is the Women Gender and Advocacy Center, which can be reached at wgac@colostate.edu or 970-491-6384. The WGAC also has a Victim Assistance Team, which is available 24/7 and can be reached at 970-492-4242. 
Collegian Social Media Team Member Catie Perry can be reached at socialmedia@collegian.com or on Twitter @perrycatie.