Four ways to give back for Valentine's Day
Dallas Head
February 12, 2016
Don't be selfish this Valentine's Day. Instead of chocolate and flowers, give your significant other something that shows your love for others. There are many companies that allow you to make donations after purchasing a gift or that give back to the community.
Here are a few options for your honey this year.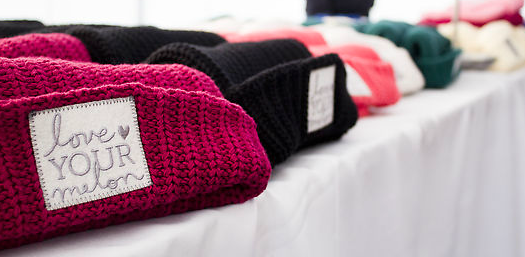 This company is growing in popularity and continues to raise money for an amazing cause. It was founded in 2012 by two buddies in Minnesota.
They wanted to "improve the lives of children battling cancer." They've spread out over the country and targeted mainly college students, currently having more than "9,000 college students at over 575 different schools nationally" who have become ambassadors. You can become one by simply purchasing one of their hats online for about $30 each, and 50 percent of the profits go towards cancer research for children. They are currently sold out of almost every hat because of the popularity, but there are still a few of them left.
2. Volunteer at a Homeless Shelter 
Either donating or volunteering your time, the Fort Collins Rescue Mission is one way to show you care about the community.
The Fort Collins Rescue Mission is helping people with their "physical points of need with the goal of returning them to society as productive, self-sufficient citizens".
With a large part of Fort Collins being homeless, this is a way to connect with people and share a hot meal with those that are in need. You can simply go onto their home page and click "Get Involved". There you can choose a date to volunteer for serving a hot meal, interning, or do an advanced search to find a specific area you can fill.
3. Volunteering at an Animal Shelter 
If you're an animal lover, why not give that love to an animal without a home this year. The Larimer Humane Society with dogs, cats and even bunnies who need homes, you could spend a day with your honey petting little animals and helping take care of the ones in need.
They are also doing a special on February 13 where "all dogs and cats one year and older at $14." If you've thought about helping animals and maybe to find a best friend now would be the time to do so.
4. Foco Café 
A restaurant that runs almost completely off of volunteer work and donations, the Foco Café is the place to go.
Located off of Maple Street in Fort Collins, this restaurant's mission is to "build community by providing nutritious and delicious meals to the people of Fort Collins regardless of their ability to pay".
This allows for people who don't necessarily have the means for a nice meal to work for their meal instead by participating in running the restaurant. To volunteer simply go to their website and click on the volunteer page. It then allows you to fill out an application of sorts and volunteer at their location.
Collegian A&C Reporter Dallas Head can be reached at entertainment@collegian.com or on Twitter at @water4rams.