Alec Reviews Music: Most anticipated albums of 2016
Alec Erickson
February 3, 2016
A new year means new music. 2015 is going to be a hard year to top in terms of quality music. However, 2016 is off to an auspicious start. We have seen tremendous releases in the month of January alone. Just looking at "Black Star" from the great David Bowie, or the new jazz infused Panic! at the Disco record "Death of a Bachelor."
2016 has been a year to remember for quality music, but what is there to look forward to this year? Rumors have been flying about new records and even a few have been officially announced. I'll try to break down some music to expect and be excited about. With some new artist and some old, 2016 should be promising.
Kanye West – "Waves" (Feb. 11)

It's almost incomprehensible to believe that "Yeezus" was released over 3 years ago now. Kanye West likes working on a three year release schedule, if you look back at his last three releases. What can we expect from the record?
Despite it going through some name changes this album is full of collaborations. "SWISH" will have tracks featuring Kendrick Lamar, Rihanna, Travis Scott, Paul McCartney and many many more. "SWISH" stands to be one of Kanye's best releases to date. It is already one of the most anticipated with his fans, let us hope that it lives up to the hype.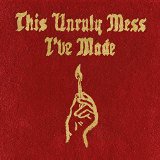 Macklemore & Ryan Lewis – "This Unruly Mess I've Made" (Feb. 26)
Ben "Macklemore" Haggerty and Ryan Lewis have made a name for themselves as indie artist. With the first album  "The Heist" winning countless awards, tackling social issues, and being an overall chart topper. Their sophomore album has a lot to live up to. Not a whole lot is known about the album despite being so close to the release date. All we have now are two singles to go off of. Judging by "Downtown" and "White Privilege II" the second record from Seattle hip-hop duo is worth keeping an eye out for.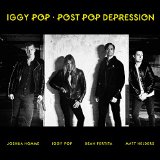 Iggy Pop and Josh Homme – "Post Pop Depression" (Mar. 18)

"Post Pop Depression" is the upcoming seventh studio album from legendary rocker Iggy Pop. Produced with Josh Homme of Queens of the Stone Age fame and featuring the talents of Dean Fertita from Queen of the Stone Age, as well as drummer Matt Helders from Arctic Monkeys. Little else is known about this album, as it has been shrouded in secrecy since pretty much its conception. For fans of classic rock or alternative rock, this might just be the record of the year for you. Keep an eye on it.
Unscheduled and To Be Announced (TBA) albums are a huge part of the year already. But there are a few gems to look out for and hope that they really come out this year. A few of those albums include.
Blink-182 – TBA (TBA.)
Blink-182 has announced that they are releasing a new record this year. Rumors are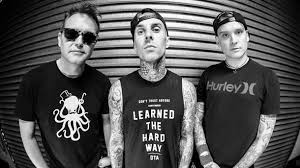 that it will be sometime this
summer. What makes this record so special for the band is that it is the first one without guitarist/vocalist Tom DeLonge. After a lengthy and messy dispute over contracts, Tom DeLonge was kicked out of the band early last year. The remaining members Mark Hoppus and Travis Barker have brought on Matt Skiba from Alkaline Trio to complete the album and tour with the band at various concerts. Little else is known about the record at this point.
Gorillaz – TBA (TBA.)
Gorillaz announced late last year that they were getting back together. The English vir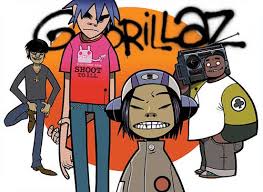 tual band found great success
in the early 2000's with their self-titled record. Releasing four records covering tons of genres of music, the band has proven to be innovative and creative in creating hit tracks. The upcoming fifth-studio album is described by the band as upbeat, humorous and positive. If it's like any of their past work it is guaranteed to be an instant success. Here's hoping that the 2016 release is a solid date and the project doesn't get pushed back.
The xx – TBA (TBA.)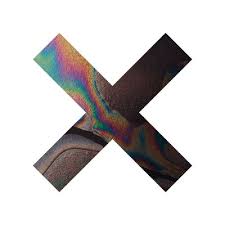 English Indie pop-rock group The xx released their first studio album "xx" in August of 2009 and found critical success in it. Releasing their second studio album in 2012 "Coexist" and received commercial success. After a few years of touring and putting on their own festivals late 2014 the trio announced they were working on their third studio album. Then in December of last year they announced that the album is slated for a 2016 release. Let's hope that they stick to that schedule.
That's a few of the albums to expect from 2016. With some other heavy hitters like Pearl Jam, Red Hot Chili Peppers, Deftones and Guns N' Roses, and many more all set to release new music. Not only are the Grammys next year going to be competitive, but it is difficult to pick an overall favorite album. All we can do is sit back, relax and let all the amazing new music roll in. Here's to a new year, and here's to new music.
Collegian Music Critic Alec Erickson can be reached at entertainment@collegian.com or on Twitter @CTV_ACE.