Alec Reviews Albums: Favorite albums of 2015
Alec Erickson
December 14, 2015
Collegian Music Critic Danny Bishop ranked his favorite albums of 2015 here. 
5. Twenty One Pilots – 'Blurryface'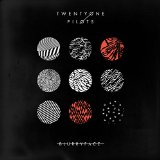 The fourth studio album from the American duo Twenty One Pilots perfectly captures what it means to be a band in the alternative scene. Tyler Joseph and Josh Dun do a great job of creating catchy alternative hip-hop/rock tracks. With some of the standouts here being "Stressed Out", "Fairly Local" and "Tear in My Heart." All tracks on this record feature a lot of deep lyrical content that really adds a whole to layer to the album. As well as featuring a mesmerizing beat, fast raps and harmonic melody. Twenty One Pilots prove that maybe more instruments are not necessarily better. With just a drum and keyboard on most tracks there is a lot being conveyed through their music and it deserves one of the top spots this year.
4. Neck Deep – 'Life's Not Out to Get You'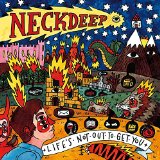 The second studio album from Welsh pop-punk band Neck Deep is a lot more well-rounded and smoothed out, with more of a focus on storytelling and lyrical content. This album is all about things getting better no matter how bad they seem, and with tracks like "Can't Kick Up the Roots" and "Gold Steps" it is easy to see how far this band has come in creating some influential music.
With plenty of catchy one liners that for sure will be tattooed on many of the hard core fans of the band, Neck Deep does a great job of creating a record that will connect with its listeners. Especially those who have felt left out or forgotten, this record has quite a few songs dedicated to reminding you that you are not alone in this world. Neck Deep went above and beyond with this album. Though it is a short one, it has one of the biggest stories behind it.
3. Lil Dicky – 'Professional Rapper'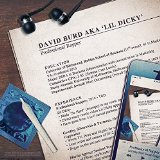 Professional Rapper is the first studio album from the American rapper/comedian David "Lil Dicky" Burd. Bringing together both storytelling and comedy in rap style this album is a refreshing piece against the over saturated and burned out genre of rap. With some amazing collaborations with Snoop Dogg, Brendon Urie and Fetty Wap this album at least deserves a whole listen through by everyone. The standout tracks here are "Professional Rapper", "$ave Dat Money" and "Classic Male Pregame". There is something here in this record that's guaranteed to make everyone laugh at least once. It is a record that is marketed mostly to the college aged guy, but there is a little bit for everyone here.
2. Quiet Company – 'Transgressor'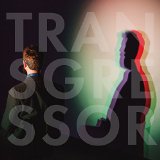 The fifth full-length album from the small rock band Quiet Company impressively manages to accomplish a lot. With songs that have themes dealing with struggling with religious beliefs, heart break and self-destruction. All the while being catchy and memorable accompanied by some amazing vocals by Taylor Muse. There are tracks like "Seven Hells", "The Most Dangerous Game", "I Heard the Devil Say My Name" and "A Year In Decline" that all stick with you long after listening to them. Quiet Company manage to create a welcoming record, with songs that are more for everyone and don't really just target the rock genre. Most people can and should enjoy this album from start to finish.
1. Frank Turner – 'Positive Songs for Negative People'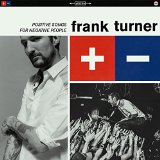 Frank Turner's sixth studio album is something else entirely, which is why it got my number one spot this year. It's all there in the name of the album. Each track is incredibly well written and orchestrated. It is designed so that you should listen to it from beginning to end, though you don't have to. More impressively, this album tackles on some heavy and depressing themes such as death, addiction and suicide, but it reminds us to not only cherish but celebrate life. It proves that not only rock music can save you but really all music is here to save everyone.
If you really need a pick-me-up I suggest listening to "Get Better," "Mittens" or even "Song for Josh." While Frank Turner used to be in a couple old punk bands, he proves with this record he is more than just an aging punk with an acoustic guitar.
Collegian Music Critic Alec Erickson can be reached at entertainment@collegian.com or on Twitter @CTV_ACE.