10 '90s cartoons you should rewatch
Dallas Head
September 8, 2015
Nickelodeon, Disney Channel, PBS and many more channels carried most of the cartoons that '90s kids grew up with. These shows often were considered the epitome of early Saturday morning cartoons.
If you're feeling like catching back up with shows that will bring a wave of nostalgia, here are 10 of the best '90s cartoons that are worth a rewatch.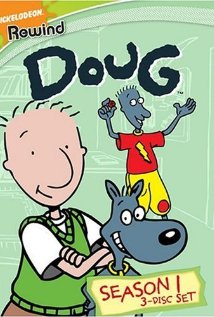 Doug Funnie was an ordinary guy who always seemed to have trouble in life. This underdog was easy to like because of his originality and how easy he was to connect with. The creator, Jim Jinkins, based Doug's town off his own small Virginia home and created a world where this rat pack of kids could learn a little bit about life. The different colored characters are sure to have stayed with '90s babies for awhile, and this show is well worth a rewatch.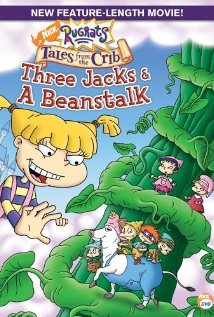 With a show that eventually spread to movies and dolls of the characters, "Rugrats" was one show that almost everyone should thank Nickelodeon for. Who could forget Tommy, the bad boy toddler who would break out of his crib with a screwdriver in his diaper? Or what about the mean cousin Angelica with her Barbie-like doll, Cynthia? If not for the simple nostalgic episodes, one should go back and watch for the adult content that many may have missed earlier in their years.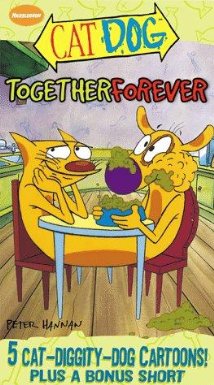 What do you get when you mix a hybrid conjoined twin pair of a cat and a dog? You get a house that is half-fish, half-bone and a mouse roommate from New York. "CatDog" was a show of silly antics, prat humor and often pretty bad role models. But the show was a cartoon, one that Nickelodeon also put on its channel for the enjoyment of many children.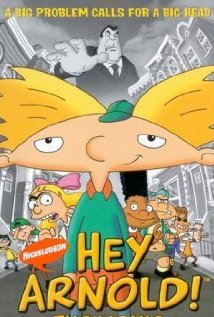 The kids running amuck in a New York City-esque town may seem irresponsible, but these kids taught valuable life lessons about love, friendship and judgement of others. Arnold, with his football shaped head; Helga, with her unrequited love of Arnold; and Gerald, with an amazing afro, were only a few of the many characters who held this show together. The friends went on adventures and learned about urban legends, pigeon guys and how you don't always know the whole story. If not for the nostalgia aspect, rewatching is worth some life lessons that are still relevant.
5. "SpongeBob SquarePants" (1999- present)
Are you ready kids? Though it may not be a true '90s cartoon, SpongeBob deserves some praise for being a show that is still going on 16 years later. A sea sponge with an odd mix of friends who live in a pineapple in a town called Bikini Bottom is original, and a show that may have gone downhill in the recent years. But the episodes near the beginning are worth rewatching. Besides, you definitely want to remember how annoying his laugh really was.
6. "The Magic School Bus" (1994-1997)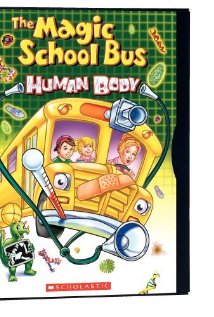 No kid was ever more excited than seeing a TV set in a classroom and finding that Ms. Frizzle was going to be teaching them a thing or two.  The show, featuring a teacher that nobody really understood, was informative and entertaining. Students today have no equal to the magical bus that took kids through important classroom lessons about biology, chemistry, environmental science and history. Just go back and relearn some things in the best way possible.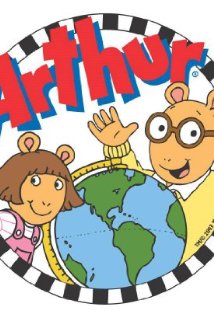 "Arthur" is a show that continues to teach even today. With major topics like dyslexia, cancer and family issues, this show helped with hard topics in a way that kids understood. The third grader often had to figure things out with the help of his friends and his little sister, D.W. The amount of guest stars is pretty staggering too, with people such as Lance Armstrong and the Backstreet Boys. This show is something that '90s kids will never forget.
8. "The Powerpuff Girls" (1998-2005)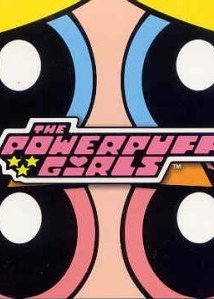 Sugar, spice, everything nice and some action is what you could find in this show about three girls with superpowers. The villains are memorable, like Mojo Jojo, the Amoeba Boys and Him. There are problems that the girls face that could happen to anyone, like wetting the bed and losing teeth. This show was the superheroes for the younger generation and is still an important and entertaining show to rewatch.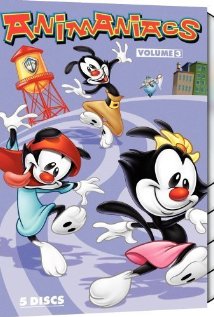 With often slapstick humor and adult content that went under the radar the first time around, "Animaniacs" is one show that is sure to humor college students. A show based on short skits by the main characters Yakko, Wakko and Dot Warner, "Animaniacs" is like Looney Tunes and will be sure to make you laugh out loud a couple times.
10. "Rocko's Modern Life" (1993-1996)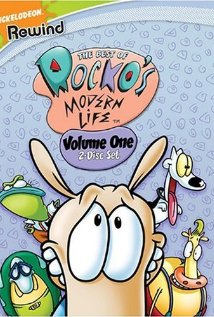 Though not always the happiest show, "Rocko's Modern Life" dealt with some pretty big topics, such as awkward socializing, dating and new friendships. It brought these topics up with humor and a little bit of insanity. Rocko and his bovine friend Heffer are characters that won't be forgotten anytime soon and are worth another look.
All photos courtesy of IMDB.
Collegian Reporter Dallas Head can be reached at entertainment@collegian.com or on Twitter @water4rams