It is common knowledge that the film industry follows this structure: blockbusting action/sci-fi movies in the summer and serious drama in the fall and early winter. As for the late winter and spring, some would call it a no man's zone.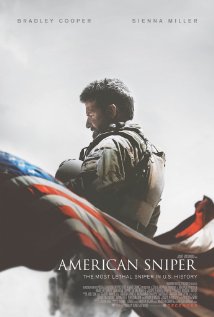 I would argue differently. This is a problem of the chicken and the egg. Are the first two quarters of the year inherently bad for box office, or are producers afraid to release good films then?
This question is a little difficult to answer due to lack of evidence. Studio producers naturally don't want to risk a film flopping because of its release date, so they don't take the risk.
However, recent years have shown that the box office drag of January through April could just be a stigma we have created out of thin air.
Just this year already, there have been two box office phenomenons. "American Sniper," though technically first released Christmas Day, is now the highest grossing war film of all time at $331 million domestic. And "Fifty Shades of Grey" is the fifth highest grossing romantic drama of all time at $150 million domestic.
Even the "Spongebob" movie did well at $140 million.
The success is not because of the merit of the films themselves. "Fifty Shades of Grey" was garbage and "American Sniper" was fantastic, but not the greatest war film by any standards.
The shocking discovery learned here was that people will actually go to the movies early in the year if there is good enough content.
Sure, there will always be more people ready to go out to the theater during the summer, but weekends are weekends, regardless of the calendar.
First quarter box office this year is up 11 percent from 2014, and up 22 percent from 2013. There aren't suddenly 22 percent more movie-going humans than 2013. Companies haven't stopped employing people in the first quarter so people can go see movies. There are just better films coming out.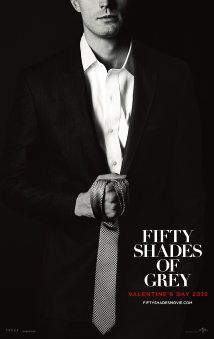 If you go to any box office database and look at the seasonal results every year, you'll see a trend. Studios release awful comedies or poor excuses for drama. The producers of "American Sniper" took what most people saw as a huge risk to release their film when they did.
It certainly paid off. Hopefully, this new trend will continue and the bloodshed that ensues over securing summer release dates can stop.
You can help this move along. Do you not go to movies around this time because there doesn't seem to be any good content? I beg to differ. There have been great releases this year so far, including "American Sniper," "Spongebob," "Kingsman," "Focus" and this week's "Chappie."
Just don't go see "Fifty Shades of Grey." Please.
They're already going to make a sequel because of you people. Love you though.
All data retrieved from the Box Office Mojo database.
Collegian A&E Film Beat Writer Morgan Smith can be reached at entertainment@collegian.com or on Twitter @MDSFilms.